Jailed Pussy Riot Members to Guest Star on 'House of Cards'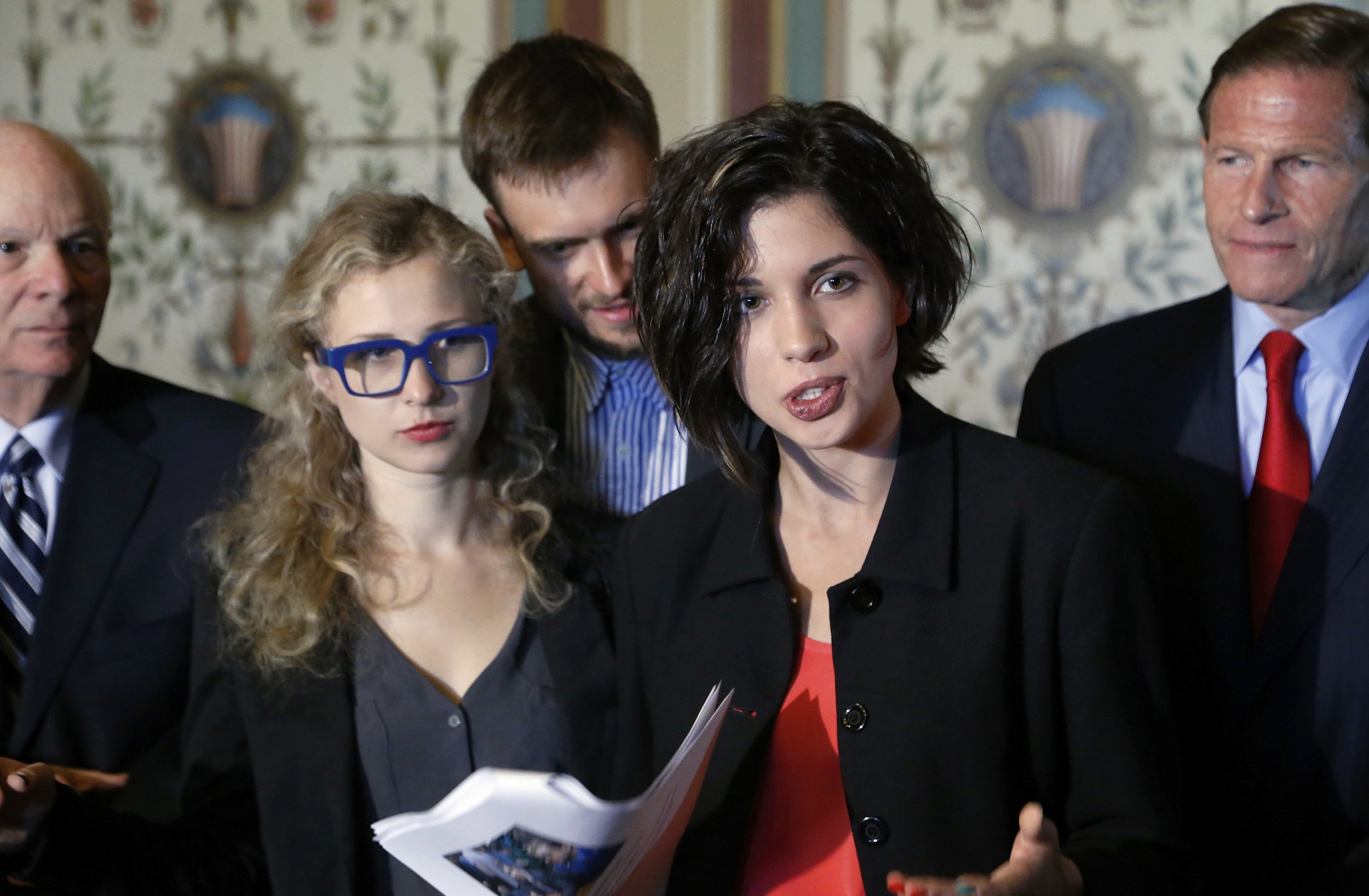 Two leading members of Russian punk activist group Pussy Riot, Maria Alyokhina and Nadya Tolokonnikova, may be appearing on House of Cards's upcoming third season, a report says. Two anonymous sources told Baltimore City Paper that the political punk protesters were on set last week. Their exact role on the show is still unknown.
Last May, The Wall Street Journal reported that Pussy Riot met with staff from House of Cards in New York. "It's important for us to meet people who are doing political cinema in the U.S. because in Russia, it doesn't exist, and we want to know how it happens," Maria Alyokhina said in an interview.
Perhaps the duo will be playing themselves, or protesters calling out Frank Underwood. Their presence in the series suggests the popular Netflix series concentrating on foreign policy, political protest and activism as plot points, but this is unconfirmed.
Alyokhina, Tolokonnikova and Yekaterina Samutsevich were sentenced to two years in prison after performing their "punk prayer," a political protest act that criticized a Russian Orthodox Church leader's support of Russian President Vladimir Putin. They were released in December 2013 as part of a Russian amnesty agreement. The three are currently suing the Russian government in the European Court of Human Rights over their 2012 arrest and imprisonment.