Pussy Riot's Nadya Tolokno Takes on Russia's Prosecutor in Music Video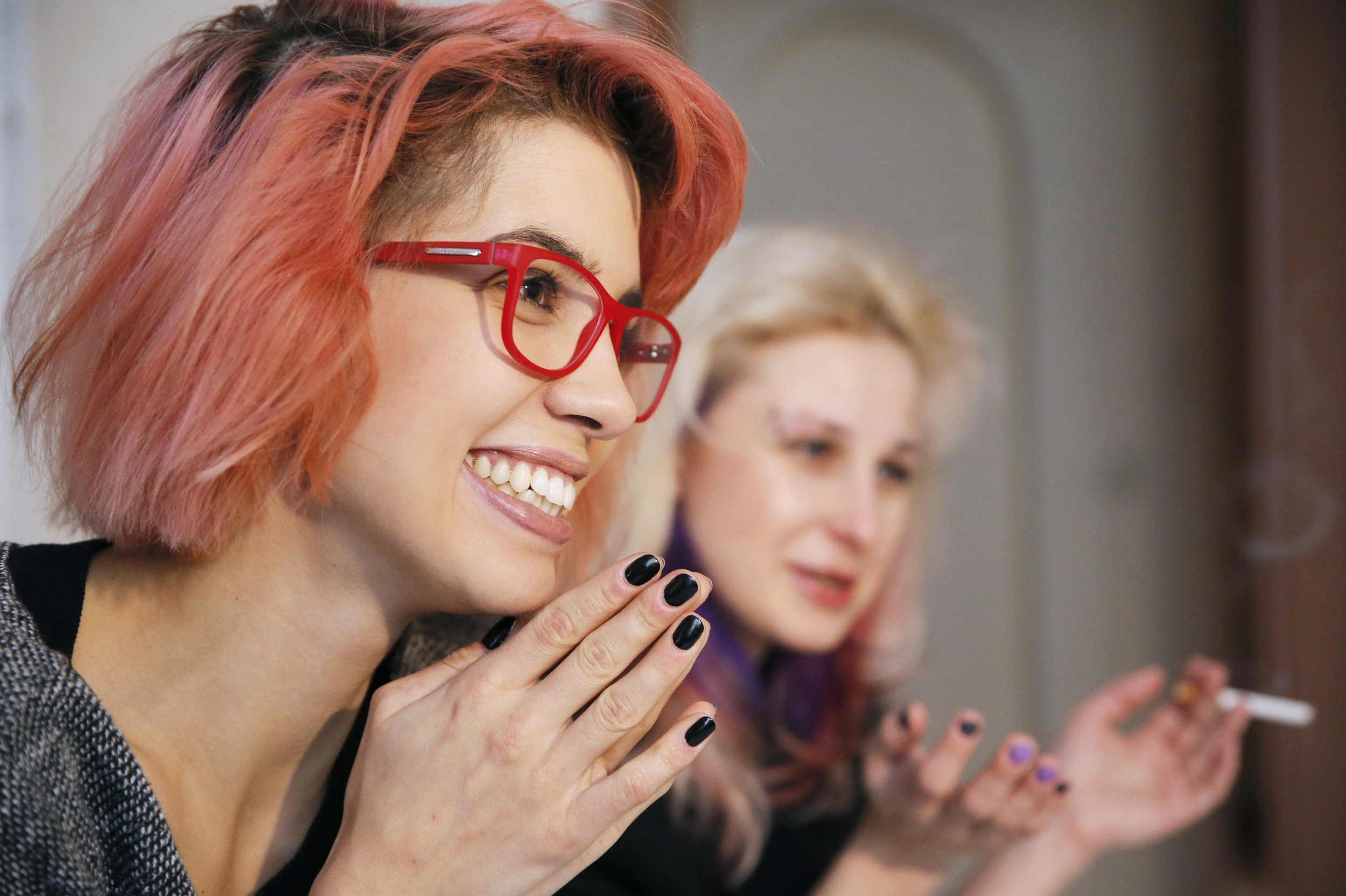 Feminist and anti-Putin activist Nadya Tolokno from Russia's famous protest punk band Pussy Riot has released a music video taking on the country's prosecutor Yury Chaika.
Chaika and his family became the subject of a scandalous investigation by one of Russia's leading opposition figures, anti-corruption blogger Alexey Navalny, whose Fund to Combat Corruption (FBK) accused the Chaika family of corruption and serious links with organized crime in December 2015. Chaika threatened Navalny with a lawsuit for slander, while the Kremlin kept quiet about the affair, with spokesman Dmitry Peskov saying they had not had time to review the spat.
Now members of the band Pussy Riot, who have been arrested repeatedly for public displays of protest against Russian President Vladimir Putin, have released a new video and song inspired by Chaika.
Nadya Tolokno—whose full name is Nadezhda Tolokonnikova—stars in the video, dressed in the uniform of a female prosecutor, presiding over a series of scenes of torture of captives at the hands of other band members also sporting the state uniform.
The refrain of the song is "I love Russia / I am a patriot," which Tolokno appears to be singing ironically in the voice of Chaika, alongside other lines poking fun at the alleged opulence Russia's ruling class live in while an economic crisis grips the rest of the country.
"Sure it's nice to vacation in Greece or in Nice," she sings, referring to some of the allegations leveled at Chaika's family, before adding: "Won't go to Crimea though / Too many power cuts and problems." Putin's annexation of Crimea in 2014 proved popular among Russian politicians and the wider public. However, in the two years since, the peninsula has experienced a steep financial crisis, an energy blackout and other social problems such as a crackdown on its Muslim Tatar population.
Tolokno also instructs people to "be humble / learn to obey" and not to "worry about material stuff" as she beats hanged men with burlap sacks on their heads and repeatedly makes bird motions with her hands—an apparent play on Chaika's name, which in Russian also means "seagull."
The video has already been widely shared among Russian opposition figures, with Navalny ally Leonid Volkov and Putin critic Mikhail Khodorkovsky's Open Russia citing its lyrics on Twitter.
Navalny, meanwhile, hailed the video on his blog in his standard ironic tone as a work that will secure Chaika's place "in the cultural and historic context of modern Russia."