'Put Homos To Death': Sheriff's Deputy Says LGBT 'Freaks' and 'Animals' Should Be Executed in Tennessee Sermon
A Knoxville sheriff's deputy is being looked into by the county's District Attorney after he delivered a series of hate-filled sermons calling for the government-sanctioned execution of the LGBT community.
Knox County Sheriff's Office Detective Grayson Fritts, who is also a Baptist preacher, has grabbed headlines after denouncing members of the LGBT community as "freaks" and "animals." He called for the state to execute them during his Pride Week sermons.
Despite reports from CBS affiliate WVLT detailing a Knox County DA review into Fritts' pending cases and reports that the office is also looking into his sermons, the sheriff's deputy doubled down on his anti-LGBT message Wednesday saying: "Put homos to death."
Defending his previous statements, Fritts embarked on yet another rant Wednesday night during his regular weekly sermon at All Scripture Baptist Church, where he has been a pastor for two years.
The outcry against Fritts began on June 2 when he delivered a sermon entitled "Sodomite Reprobates." He explained the driving force behind his speech was a desire to see anti-homosexual passages in the Bible enforced as law.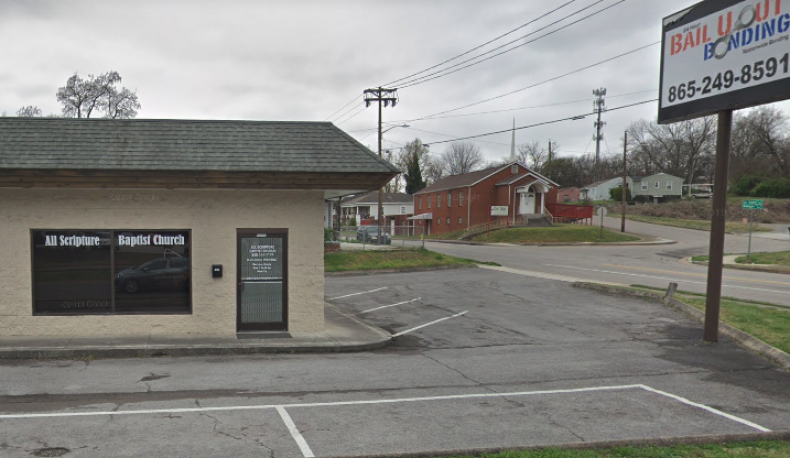 "The Bible says the powers that be are ordained of God and God has instilled the power of civil government to send the police in 2019 out to these LGBT freaks and arrest them," Fritts said at the time.
"All the pride parades, man, hey call the riot teams ... get the paddy wagon out here, we got a bunch of them going to jail, we got a bunch of them we're gonna get convicted," Fritts went on. "They've got their pride junk on and they're professing what they are, they're a filthy animal," he added.
Before launching his religion-inspired onslaught against the LGBT community, Fritts requested a voluntary workforce reduction buy out from the sheriff's office, Knox County Sheriff Tom Spangler has said. The pastor will remain on paid sick leave until the effective date of the workforce reduction, July 19, the sheriff's office explained in a statement.
Knox County District Attorney General Charme Allen has said all pending cases involving Fritts as a witness will be reviewed for bias following his inflammatory sermons. "I find this speech personally offensive and reprehensible. As District Attorney, my constitutional obligation is to protect the integrity of the justice system," Allen said.
"When any potential witness in a criminal proceeding expresses an opinion of hatred and/or bias towards a class of citizens, I am ethically bound to explore that witness' credibility. Accordingly, I am reviewing all pending cases involving Mr. Fritts to scrutinize them for any potential bias," she added.
Prior to Fritts' denouncement of the LGBT community, one anonymous individual attempted to appeal to him using Christian values, posting him a note with an LGBT flag attached. "Dear Pastor Fritts, I don't know what happened to you, but I am so sorry. Love, Thy Neighbor," the message read.