Nine Portable Vaporizers for On-the-Go Stoners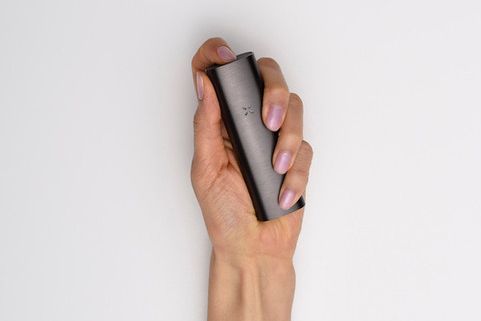 Today's date is a high holiday for stoners. The celebration of "4/20" is thought to have started back in 1971, marking the time of day a group of industrious youths would meet up at a Louis Pasteur statue outside their high school in search of an alleged patch of wild cannabis nearby, according to The Washington Post.
Three decades later, 4/20 is a ubiquitous term for both high times and an international marijuana-appreciation holiday. And now, even businesses are getting hip to 4/20. Today, a San Diego-area McDonald's "coincidentally" started testing out the franchise's breakfast menu all day (previously, and frustratingly, available only until 10:30 or 11 a.m.).
And this morning, pot poster boy and country music superstar Willie Nelson (finally) announced the launch of his cannabis brand, Willie's Reserve, which will be "an extension of Willie's passion and appreciation for the many varieties and range of the plant's qualities," according to a press release. The singer swears by vaporizers, noting that they have helped his congestion and don't kill his vocal cords.
Experts believe vaporizers, which use heat, might be even more potent than joints or bongs, but there isn't definitive proof that vaporizers are 100 percent free of health risks. A 2007 study in the Clinical Pharmacology & Therapeutics journal, however, found that vaporizing cannabis was a "safe and effective mode of delivery of THC."
Of all the portable vaporizers out there, which ones (if any) are worth the toke? We've rounded up nine of the most popular smoking hot vapes.
The Snoop Dogg G Pen ($67.95)
Snoop Dogg takes every opportunity to market his well-documented marijuana habit. His G Pen, which recently saw a price drop to $67.95 from $84.95, is a classy glass pen that requires no cartridges or hash oil, just leaves. It isn't the smoothest of vaporizers, though: a recent Cannabist review noted that the G Pen basically combusts the marijuana instead of vaporizing it. Still, it may be the best choice for those who want to smoke in style and drop it like it's hot.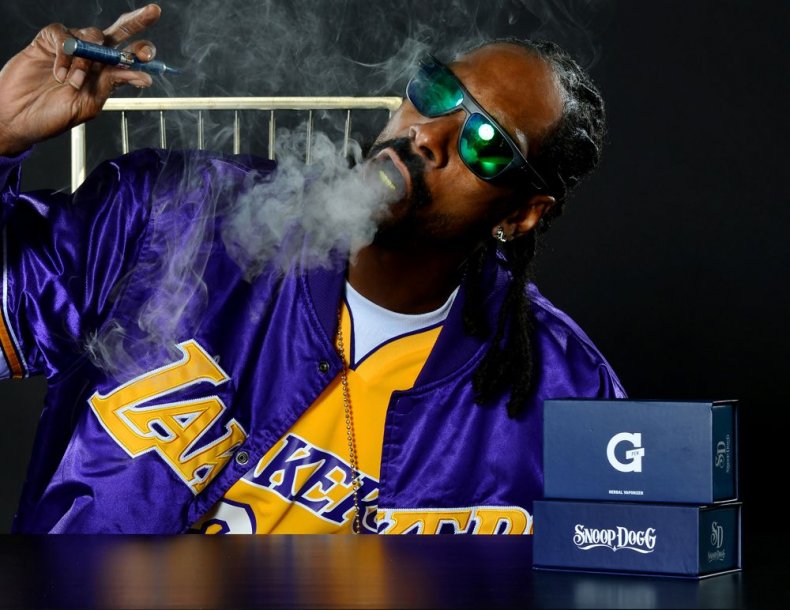 Cloud Vape Pens ($39.99-$129.99)
Stoners will be on cloud nine with these pens, available in glass, liquid vaporizers and herbal vaporizer varieties. While it's been noted that the sleek V edition is a bit difficult to fill with cannabis, it wins plaudits for a sleek design, and fans insist that it hits more potently than similarly priced competitors. The Cloud just released a signature Tommy Chong edition, so at least one famous pothead has endorsed the heavenly device.
By all accounts, this e-joint produces only the good kind of juju. The disposable vaporizer is a convenient cigarette-sized option for the noncommittal smoker, good for about 150 hits of cannabis, and requires no cartridges or refillings. The Stranger, Seattle's local alt-weekly, dubbed Juju "the joint for people who don't like to smoke joints." Juju Joints are the vaporizers most readily available in Seattle's legal marijuana establishments, with prices that vary depending on the retailer. It's perfect for locals traipsing around Capitol Hill happy hours, or tourists who want to reach new heights at the top of the Space Needle.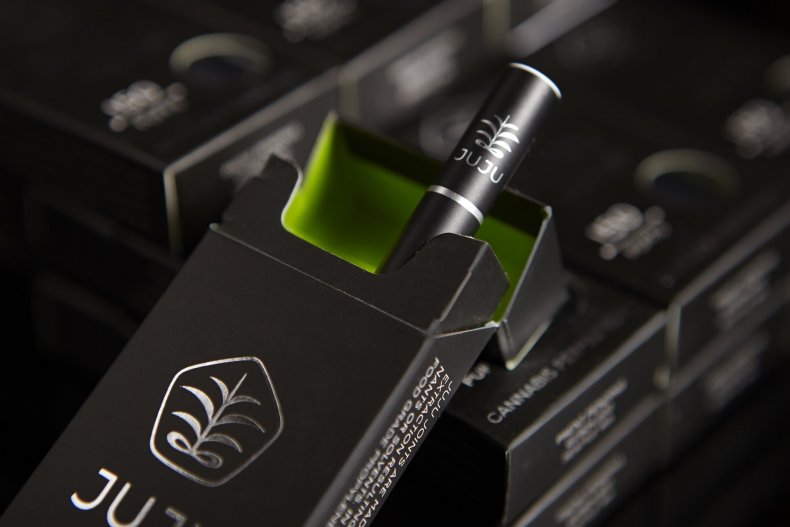 O.penVAPE ($24.95)
"This is everything the Jetsons promised us it would be," a Seattle friend recently said of her trusty O.Pen Vape Pen. Fans rave about the O.Pen's size—small enough to fit in a front pocket—and durability. The O.Pen requires cartridges of concentrated cannabis, which heat up quickly and last for 100 to 200 puffs, but can leave a slight but unsavory metallic aftertaste. The O.Pen boasts several neat features: It charges via a detachable USB port, and the end of the pen moonlights as a stylus for tablets and phones, though answering work emails after vape use is not recommended.
The PAX is a high-end vaporizer some smokers have lovingly dubbed the "Highpod," given its resemblance to Apple's MP3 contraption (its beautiful packaging bears more than a passing resemblance to the white box iPhones come in). The company just released a second-generation edition, PAX 2, that's chicer, smaller and easier to clean than its big brother. Clocking in at nearly $300, PAX 2 isn't the most affordable vape out there, but users wax poetic about its short charge time, long battery life and smooth highs. Plus, it's pretty.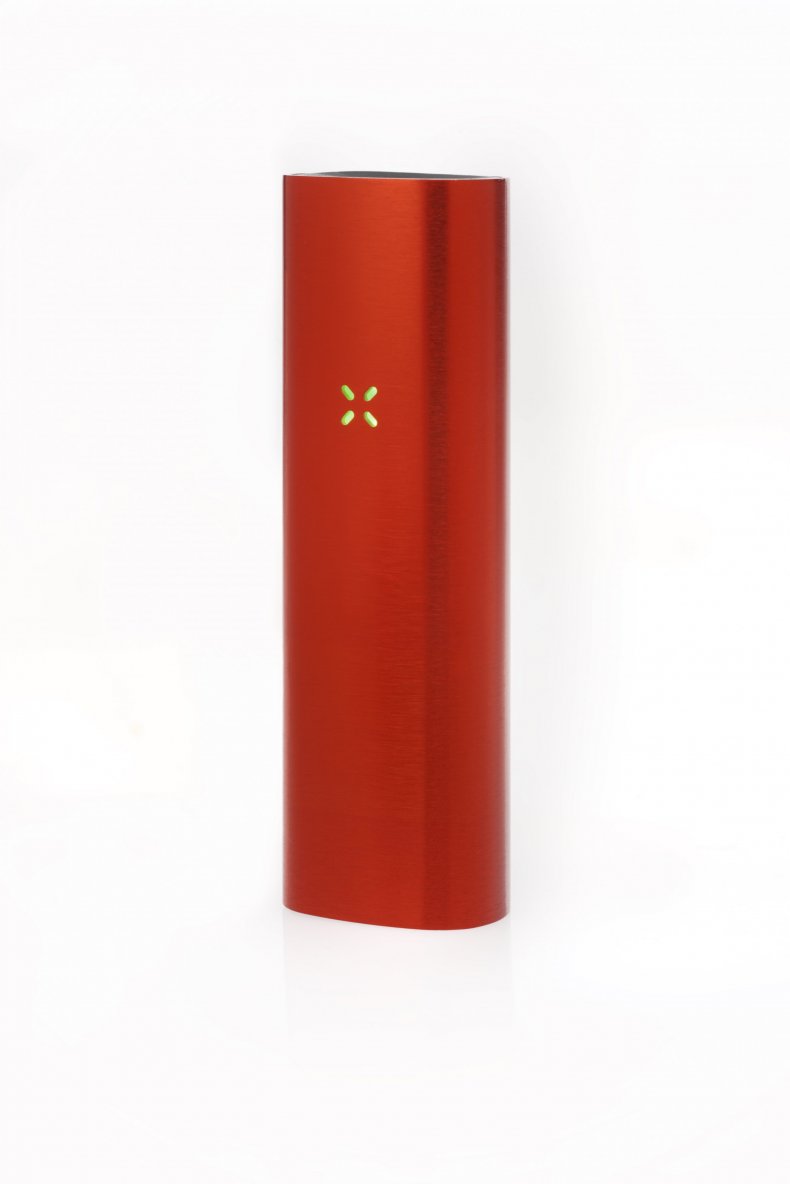 Firefly Portable Vape ($269.95)
If you're looking for the intersection of quality and design, look toward the Firefly. The contraption resembles a set of car keys, small enough to be pocketed but not large enough to be lost in a bottomless purse or backpack. The Firefly is usable with both loose-leaf blends of cannabis and different concentrates, and has consistently been touted as one of the best-tasting options out there. It's expensive, but serious stoners swear by it.
Magic Flight Launchbox ($119-149)
Not so long ago, the Magic Flight Launchbox seemed to be the ubiquitous vape for stoners on the go. It made sense: One just needed to load the wooden box with cannabis, insert a charged battery, press and puff away. But while it was affordable and portable, the Launchbox's less-than-stellar battery life and occasional unpleasant burned taste made some people take their tokes elsewhere. In recent years the Launchbox has gotten a major rebranding, though, and now boasts an "artisan collection" of customizable boxes and detachable wood stems. Can the little box hold up in this brave new world of vape pens and hash oil? It remains to be smoked, er, seen.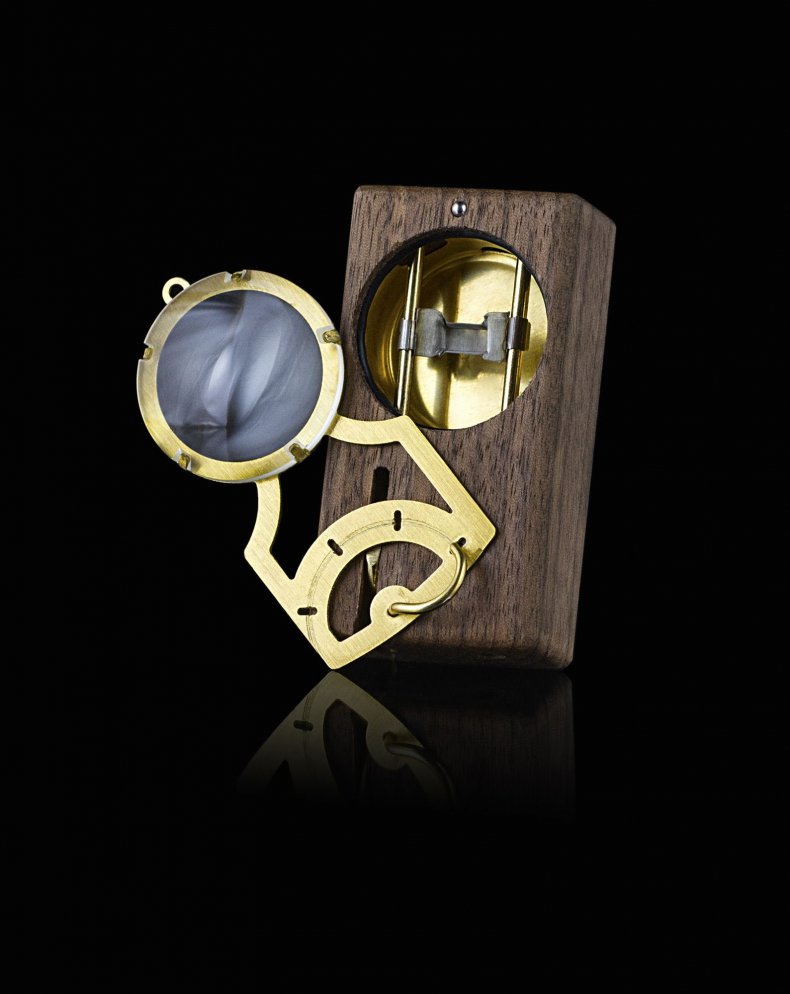 V2 Pro Series 3 ($59.99-149.99)
As far as liquid vapes go, the V2 Pro Series is notable for its clean taste and for producing clean vapor. The cartridges can be replaced easily, and starting at $60, the V2 is an affordable option for smokers who maybe spent too much of their cash on a good stash of munchies.
DaVinci Ascent ($249.99)
Like the late artist's work, the DaVinci Ascent promises a transcendent experience. But design-wise, it may have painted itself into a corner: This contraption is bulkier than competitors' smaller options, and it resembles a first-generation Motorola flip phone. While it's no Vitruvian Man, what this vaporizer lacks in aesthetics it makes up for in functionality. Many vapes require cartridges, hash oil or loose marijuana, but all of these options are on the table with the DaVinci.