Putin Accused of Granting Free Medication to Russian Elite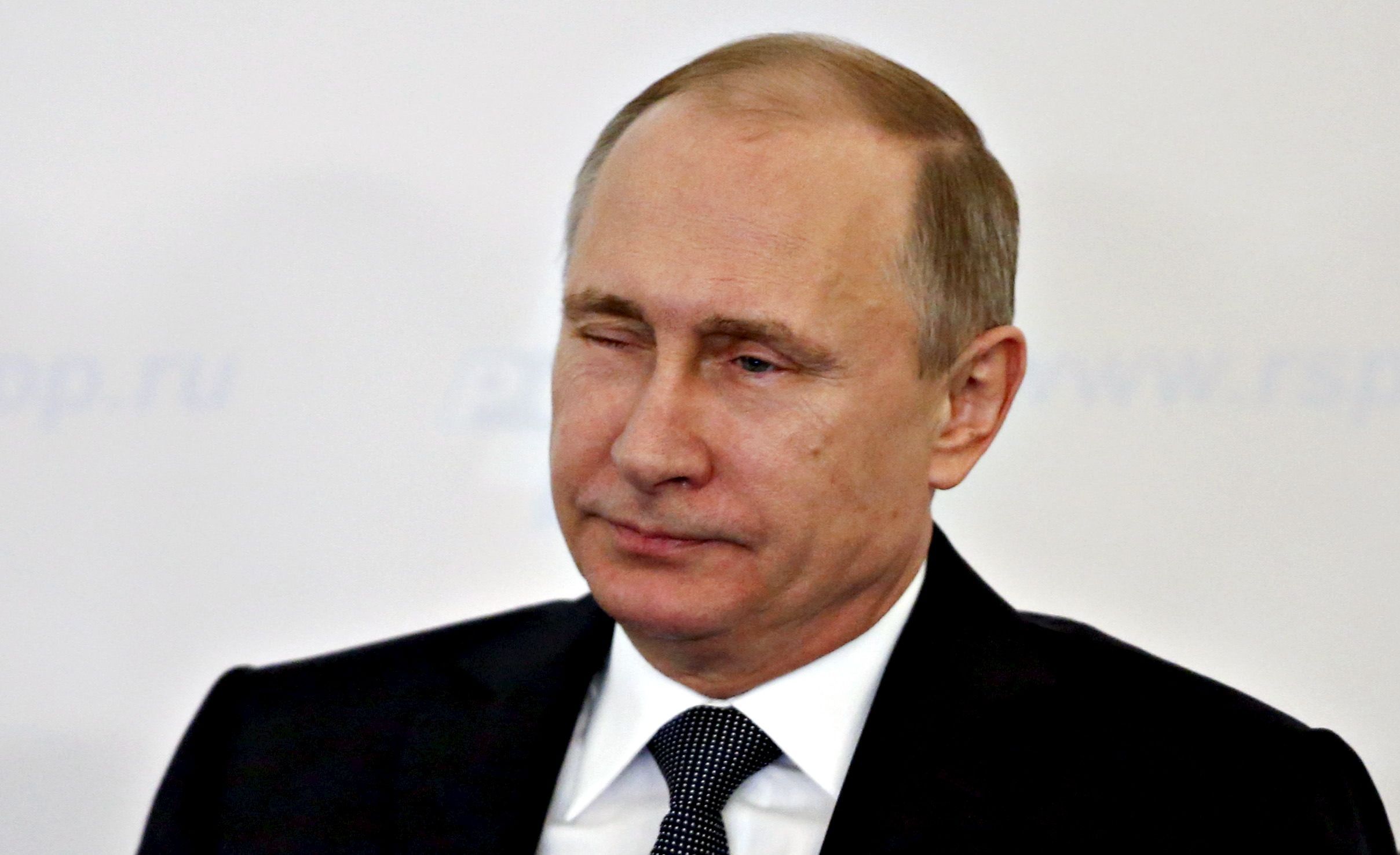 Russian president Vladimir Putin has been accused of signing a decree which gives himself and other members of the Russian establishment and their families either free or discounted pharmaceutical drugs - a privilege previously only enjoyed by Russian World War II veterans, the disabled and victims of the Chernobyl nuclear disaster.
According to a report published by Russian newspaper Izvestia on Friday the Kremlin signed off a new decree earlier last week on March 16, a sub clause of which includes the Russian president, government ministers, members of parliament, court judges, several other groups of civil servants and the families of all of the above.
The decree, published on the Kremlin website has this list in clause 16 of the document's article five and the document itself indicates that, although it is dated to March 16, it is to come into force retroactively - as of two months ago.
Russia's healthcare system has undergone heavy cuts since last year, as the economy has suffered under Western sanctions, with an estimated 10,000 medical workers losing their jobs in 2014. In January Russian prime minister Dmitry Medvedev ordered the Health Ministry to stockpile life-saving drugs to ensure medical supplies are not affected by the plummeting rouble which makes buying medication manufactured abroad extremely expensive.
However, the Kremlin took issue with the report with Viktor Khrekov, the president's press secretary, appearing on the Echo of Moscow radio station on Friday denying that the new law contained any changes to the existing one.
"This is not where the idea is. In this regard no changes to the existing law have been made. The idea is to extend the benefits received by those who are already receiving them. We are talking about Chernobyl victims, former combatants, heroes of the Russian Federation, the heroes of the Soviet Union, etc. That there are new categories of beneficiaries - MPs, members of families - that is not what we are talking about."
He then asks the host of the show to look at Article 8 for further clarification at which point she points out to him that the decree has no Article 8.
Izvestia adds that previously only army veterans, former concentration camp prisoners, the disabled and sufferers of such diseases as dwarfism and multiple sclerosis, while the managing director of Russia's pharmaceutical union Soyuzfarma, Dmitry Tselusov highlighted that neither court judges, members of parliament or their families had previously qualified for free drugs. Tselusov also confirmed Izvestia's reading of the document as correct.
Meanwhile Sergey Parhomenko, journalist for the Echo of Moscow, wrote in response to Khrekov's explanation that the entire document contains no mentions of the words "veteran", "hero" or "participant [in war]," however he points out "of members of parliament and other such illustrious figures, there is plenty of discussion".
According to David Melik-Guseinov, director of the Center for Social Economics and a member of the Public Council under the Ministry of Health, the new law would require additional spending of 10 billion roubles from the state budget to ensure new beneficiaries of the law are covered accordingly.
Dmitry Peskov, Putin's aide also denied Izvestia's interpretation telling RIA Novosti, "no new benefits will be given to civil servants".
According to both presidential representatives the new law merely merges a previous law describing the healthcare privileges which civil servants enjoy, but Izvestia have since defended their claims saying that after consulting legal experts they conclude that the ambiguity of the new law's use allows for dual interpretations of whether civil servants will be allowed free pharmaceuticals.
The newspaper apologised for not giving the Kremlin a right of reply but said Izvestia will "continue to combat unreasonable expenditure of budgetary funds, especially in times of financial crisis".
Rumours circulated two weeks ago that Putin himself was seriously ill, after he disappeared from public view for 10 days, cancelling several high-level meetings.