Putin Accuses Obama of Playing Double Game in Syria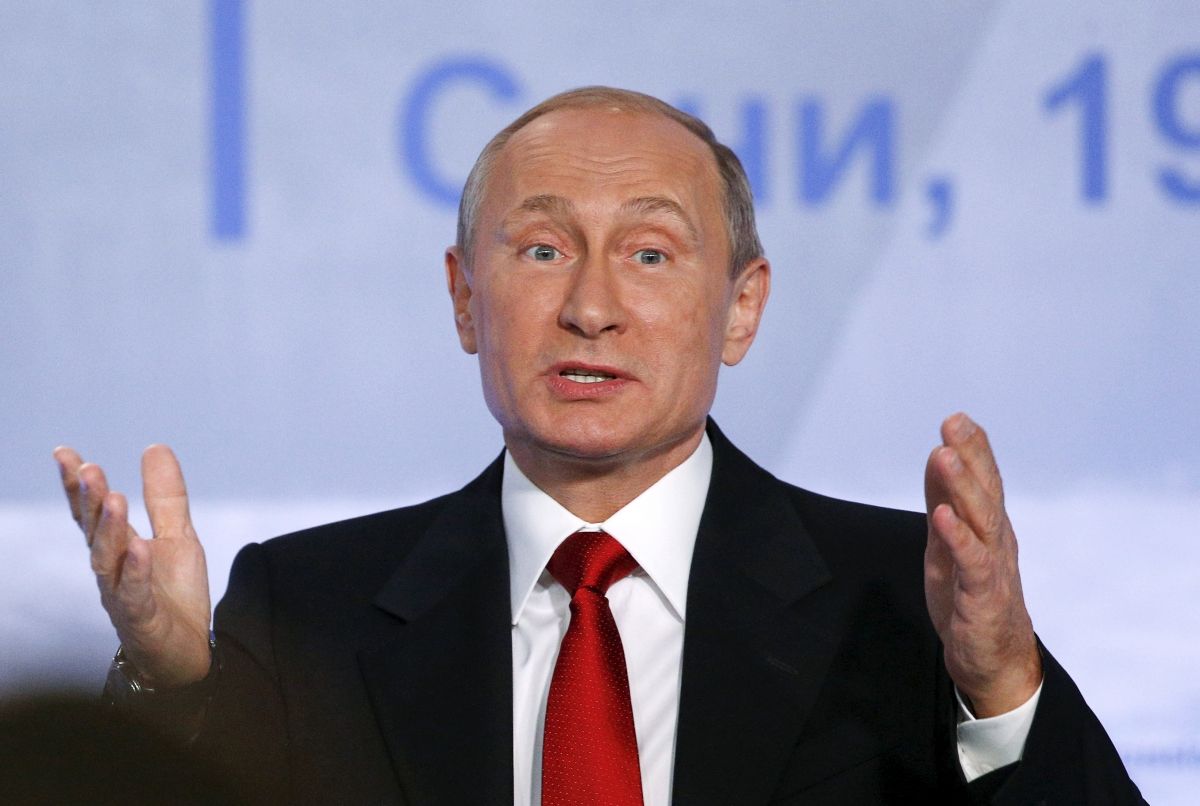 In perhaps his most important policy speech of the year, Russian President Vladimir Putin on Thursday slammed the United States and its Western allies for playing a double game in Syria, backing anti-regime rebels while opposing the Islamist group ISIS.
"It is impossible to achieve success in the fight against terror if you use groups of them [terrorists] as a battering ram to take down inconvenient regimes," Putin said, according to a live transcript of the event on state news agency Itar-Tass.
He delivered the speech in Sochi during a key annual event in which the Russian president addresses policy experts, answers questions and shares his thoughts on Moscow's role in the world.
Wearing a dark suit and a red tie, Putin told more than 130 analysts in attendance that Washington's plan to arm one set of militants while opposing another has backfired. "Arms which were given to so-called moderate opposition inevitably ended in the hands of terrorist organizations," Putin said.
Over the course of the Syrian Civil War, the U.S. has provided weapons to secular rebel forces such as the Free Syrian Army (FSA), supporting their effort to overthrow the Syrian government and President Bashar al-Assad. But the rise of Islamist groups, who also oppose Assad, has reportedly forced U.S.-backed rebels to cooperate with organizations such as the al-Nusra Front, which also oppose ISIS but are considered terrorist organizations by the U.S. In September U.S. military sources told Reuters that U.S. trained rebels had given equipment to the al-Nusra Front.
Putin's speech comes three weeks after Russia began airstrikes in Syria, which have focused primarily on non-ISIS targets. The Kremlin has equated ISIS with other anti-Assad groups, saying Moscow is targeting a "list" of militant groups and not just Islamists. U.S. officials have said ending the war must involve Assad relinquishing power and have voiced concerns that Russia has entered the conflict to bolster the Syrian leader. American officials also worry that multiple air operations (the U.S. is bombing ISIS targets) could increase the chances of an unintended confrontation between Washington and Moscow.
In his speech, Putin later accused the U.S. and Europe of lying about the threat posed by Iran's nuclear program, in order to place anti-missile facilities in Europe. The goal of the Americans, he said, was to deter Moscow, not Tehran.
"There was no threat from the Iranian side," Putin said. "The reason which seemingly prompted our American partners to build an anti-missile system has disappeared and we rightly await that work on U.S. anti-missile defenses will stop. What is the reality? Nothing of the kind has occurred, but rather the rearmament continues."
Russia, Putin added, does not pose a nuclear threat to Washington.
Despite the nuclear agreement, the U.S. has said that Iran's ballistic missiles continue to be a threat to NATO allies in Europe and that a missile shield is still necessary.