Putin Accuses West of Underestimating Terrorism And Nazis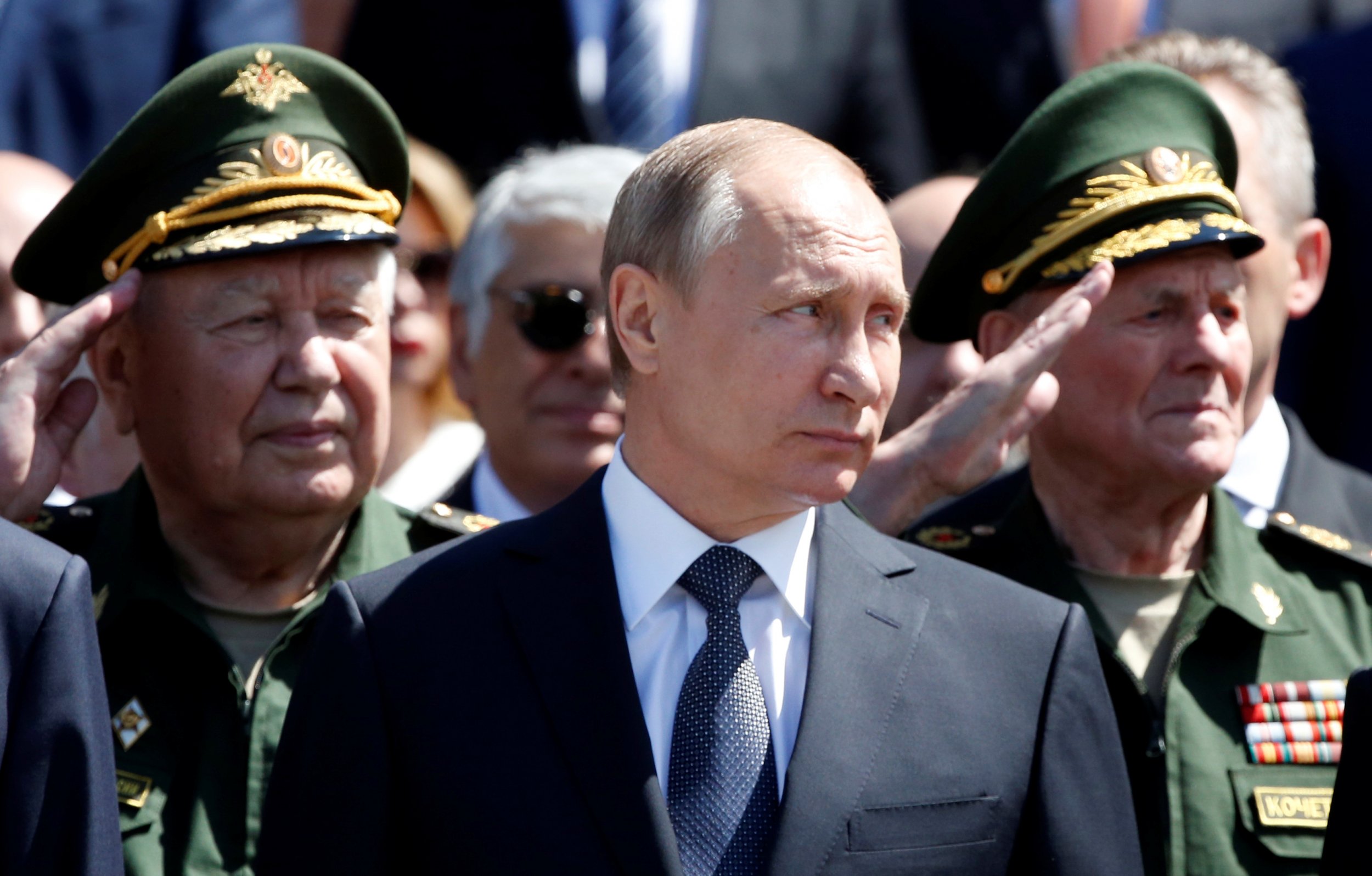 Russian President Vladimir Putin has accused the West of underestimating "terrorism" just as it once apparently underestimated Nazism in order to vilify Moscow instead.
Putin spoke at the final plenary session of the current lower house of parliament before a summer recess and new elections in September. Putin's own United Russia party are doing poorly in polls with a June survey showing support for the party was at its lowest point this year (35 percent) and dropping, while the Communist Party of Russia and the far-right, nationalist Liberal Democrat Party of Russia were gathering momentum.
Putin began his address on Wednesday with a sombre reminder that the day marked the anniversary of Nazi Germany's invasion of the Soviet Union during World War II.
The attack, known as Operation Barbarossa, marked the end of the Nazi-Soviet pact to split power over Eastern Europe without fighting one another and dragged Moscow into the conflict. Putin offered a slightly different order of events, however.
"It was the Nazis who unleashed this war," Putin told lawmakers, after asking them to stand for a minute's silence in honour of the dead. "Their ideology of hatred, blind faith in their own exceptional nature and infallibility, and desire for world domination led to the 20th century's greatest tragedy."
"The principal lesson of that war is well known" Putin said. "It could have been stopped if efforts had been made to firmly rein in the Nazis and their accomplices' wild ambitions in time. But this did not happen. Our country, the Soviet Union, made direct proposals for joint action and collective defence, but these proposals were simply left hanging."
Putin accused the global community of underestimating Nazism and "certain Western governments" of failing to admit that Nazism was arising in Western Europe and of doing the same today with the rise of "terrorism."
"This common threat is spreading its danger before our very eyes," Putin said. "We must create a modern collective security system beyond blocs and with all countries on an equal footing. Russia is open to discussions on this most important issue and has repeatedly stated its readiness for dialogue. For now though, as was the case on the eve of World War II, we see no positive response."
The Kremlin has pushed for Western and Middle Eastern states to join efforts of the Syrian government to crackdown on militant groups, though many have refused, objecting to the authoritarian regime of Syrian President Bashar Assad.
Putin accused NATO of "stepping up its aggressive rhetoric" and vowed that Russia will increase its military capabilities in response.
The Russian president has repeatedly been accused of playing up Moscow's role in combatting Nazism in World War II, but whitewashing the initial partnership with Adolf Hitler, the subsequent occupation of the likes of Poland and the Baltics, as well as the repressions of the Soviet government that followed.
The next time Putin addresses parliament he may see new faces, following elections on September 18, which he personally brought forward from their original date in December.