Ex-Putin Advisor Threatens Nuclear Weapons in First 20 Seconds of Interview
A former advisor to Russian President Vladimir Putin threatened nuclear war at the very beginning of a radio interview on Wednesday.
Sergei Markov appeared on the BBC's Today program after Putin ordered a partial mobilization of his military, which would call up an estimated 300,000 reservists to fight in Ukraine.
Putin, in a televised address that aired on Wednesday morning, also accused the West of engaging in nuclear blackmail, and warned that "if Russia feels its territorial integrity is threatened, we will use all defense methods at our disposal, and this is not a bluff."
Markov hadn't even been asked a single question when he remarked that Putin's speech was saying that he "will be ready to use nuclear weapons against some countries, including nuclear weapons against Great Britain."
Show host Justin Webb interjected to ask Markov if he believes Putin's speech included "a clear threat" to "start a general nuclear war that would kill everyone."
"Not everyone," Markov replied, but it would "kill a lot of people in the Western countries."
Russia has "no reason to use technical nuclear weapons against Ukrainians. Ukrainians are our brothers," he said.
But Ukraine is "occupied by Western countries," Markov added, saying that those countries have created a "proxy army" and are using Ukrainian soldiers "as their slaves."
"This nuclear war could be the result of crazy behavior of the president of the United States, Joe Biden and prime ministers of Great Britain, Boris Johnson and Liz Truss.
Biden, Johnson and Truss are "fully responsible for the war in Ukraine," he added.
"Of course, Russia don't want everybody in the world to die. What Russia wants is to stop this war which Western countries conducted against Russia on the Ukrainian territory."
Markov then said it was now possible to "talk" about peace and "Russian demands" for peace, prompting Webb to comment: "You haven't been talking much about peace Mr. Markov, you've just threatened us all with complete destruction. 'Nuclear missiles coming to London,' you said."
Webb then questioned if the Russian government's official position is that it is fighting a war in Ukraine, contrary to Putin's characterization of it as a "special military operation."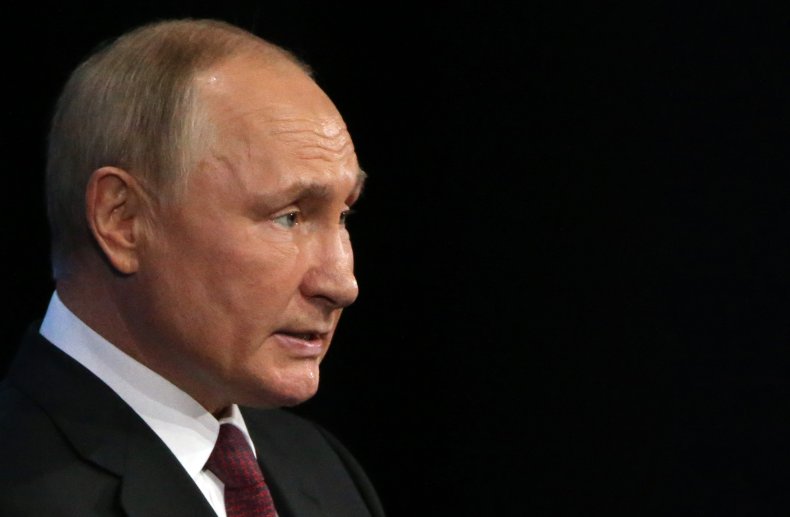 "We don't have a war against Ukraine," Markov said.
"Well you do, because you invaded them, didn't you?" Webb responded.
Markov the began to yell.
"No, no! It's liberation of Ukraine! It's exactly as we liberated Ukraine from occupation from Nazi regime, now we're liberating Ukraine from your British, American occupation," he shouted.
"You occupy, you overthrow democratically elected president of Ukraine, you impose repressive regime, you support nuclear terrorism..."
Appearing on the show immediately after Markov, British foreign office minister Gillian Keegan said Markov's comments were "more of Putin's lies, a complete re-writing of history, a bit of sabre-rattling."
Keegan added that "talk of nuclear war is very unhelpful and we would urge calm. It's a serious threat but it's one that's been made before."
The White House has been contacted for comment.