Putin Aims to 'Starve' Poor Nations by Blocking Ukraine Grain: Stoyanova
Ala Stoyanova, the deputy governor of the Ukrainian city of Odessa, expressed concerns about food shortages caused by Russia's blockage of the country's grain from reaching parts of the world.
"It is his aim, I think, to make these poor countries starve from hunger without this grain. When he blocks our ports, by this means he is blackmailing the world," the deputy governor told The Telegraph about Russian President Vladimir Putin in an interview published Friday.
Ukraine is one of the world's largest grain exporters. On a normal day, around 3,000 container loads of grain would arrive by train at Odessa and other Ukrainian ports where they are kept in vast silos, according to The Telegraph.
However, since Russia invaded the country late February, most of this grain, including 25 million tons that are at Odessa's port alone, has been piled up and will eventually rot if not shipped out soon.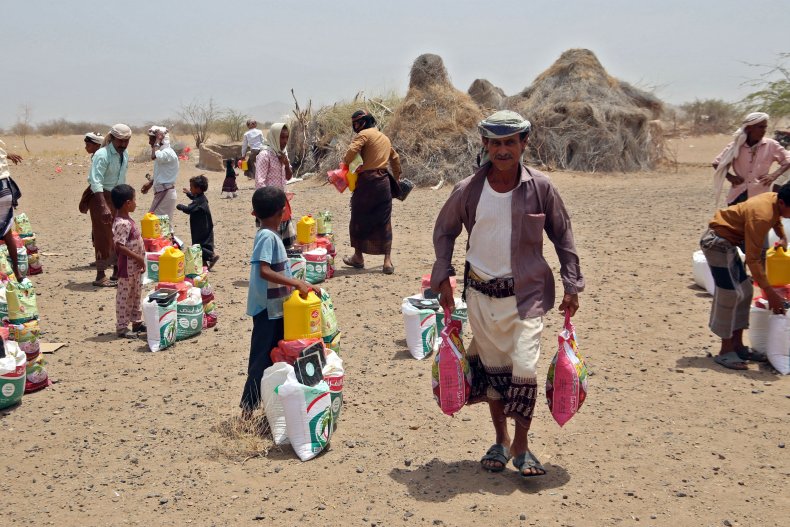 The war caused Black Sea ports in the southern part of the country to close, threatening food supplies. Unless those ports reopen, shipments and those transporting it are at risk of being shelled by Russian troops or may run into sea mines that are possibly around ports, The Telegraph reported.
If those ports are not opened soon, Ukrainian farmers will be unable to store the next harvest in July and August anywhere. Ships holding Ukraine's grain have been stranded with little chance of moving due to the conflict making it difficult to transfer piles of grain from Odessa to Romania and Poland, according to The Telegraph.
However, Anton Gerashchenko, a Ukrainian Ministry of Internal Affairs adviser, said Friday that the United States is "preparing a plan to destroy the Black Sea Fleet" to end the blockade.
Food production efforts have already been destroyed by Russian forces who have bombed silos and destroyed farm infrastructure, according to The Telegraph. Still, Ukrainians continue to farm, according to Stoyanova.
"Russian aggression continues mostly against big cities, but less so in the countryside where the planting goes, so we expect to plant 90 percent of our fields as normal," she said.
Stoyanova also expressed her fears that food shortages and prevailing famine in some nations would fuel the world's current refugee crisis.
"You already have a refugee crisis in Europe with people fleeing there from this war in Ukraine," she said. "You may now get a refugee crisis from hunger in third countries too."
The United Nations World Food Programme (WFP) recently warned that many would be "marching towards starvation" worldwide unless Ukrainian ports reopen.
Nearly 276 million people worldwide have been experiencing acute hunger since the beginning of this year. However, if the war continues, this number is expected to increase by 47 million, specifically in sub-Saharan Africa.
Speakers at the United Nations' Security Council meeting warned Thursday that Yemen, Nigeria, South Sudan, and Ethiopia are among the countries at risk of heightened food insecurity due to the lack of grain exports.
Newsweek reached out to the Ukrainian and Russian foreign affairs ministries for comment.