Putin's all-out propaganda war against the West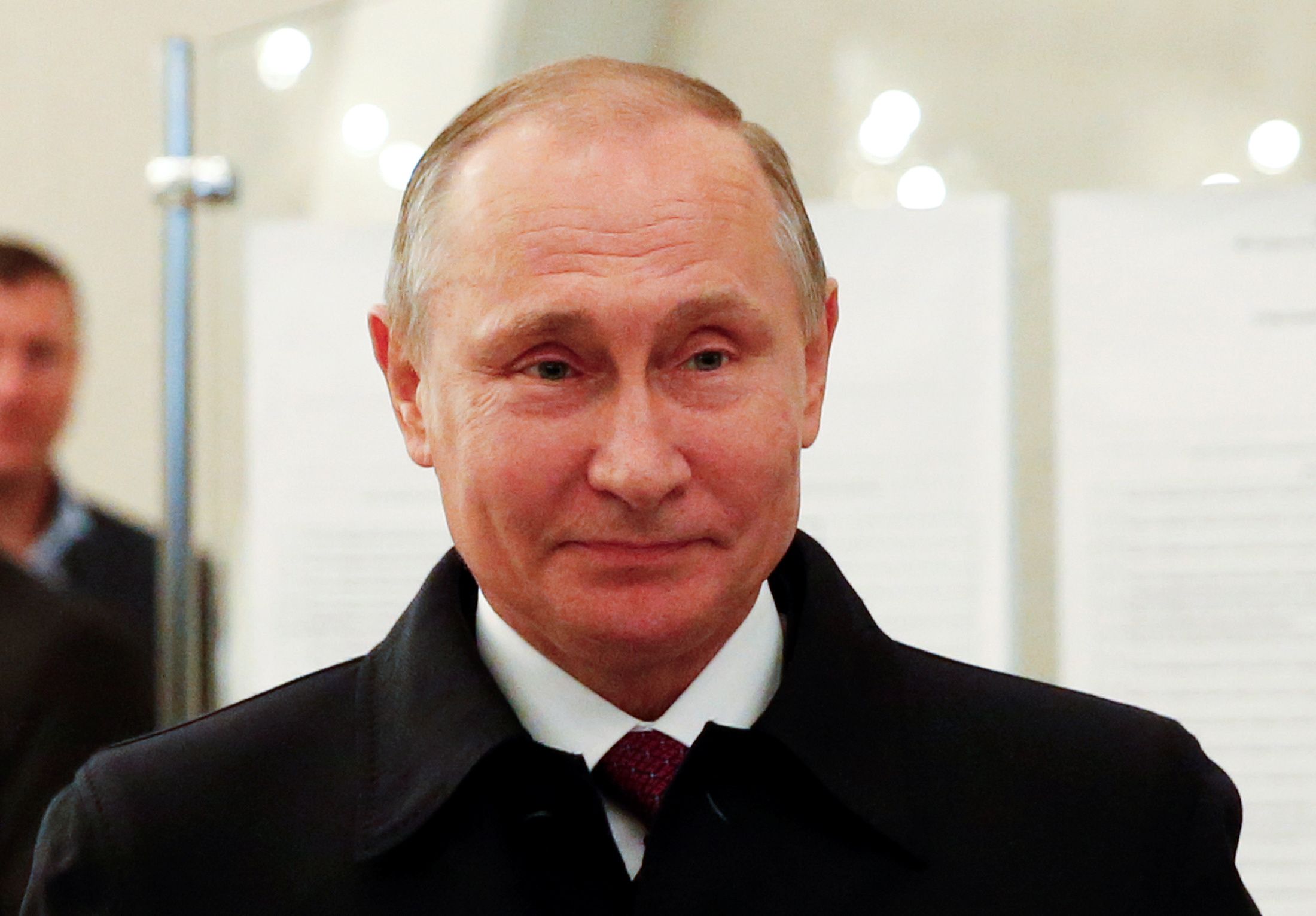 This article first appeared on The Daily Signal.
Speculation about Russian interference in the upcoming U.S. presidential election is flowing fast in the U.S. media.
Russia was widely believed to be responsible for embarrassing email hacks at the Democratic National Convention. Speculation abounds in the media that the Russian government might try to throw the U.S. election this way or that with a boldness not even seen during Soviet days.
Speculation is all we have for now, yet the Russian propagandists may feel they have accomplished quite enough. Sowing confusion in the West and presenting Russia as an innocent victim of U.S. political infighting are key elements in Russia's information warfare .
On the international front, Russia is no less active. Having honed disinformation skills in the conflict within Ukraine, Russian media are now focused on Syria.
In a through-the-looking-glass maneuver, Russia has accused the United States of bombing Syrian government troops and aiding the Islamic State militant group (ISIS), while Russia itself has bombed Syrian civilian targets, including a hospital. This leaves U.S. officials, like Secretary of State John Kerry and United Nations Ambassador Samantha Powers, constantly playing defense.
There is no sign of Russia's information campaign abating. The campaign has successfully restored Russia as a global player, muscling in where the United States and Europe have faltered.
A recent paper published by Chatham House titled "Russia's 'New' Tools for Confronting the West" describes Russia as engaging in hybrid warfare, which comprises new generations of kinetic weaponry combined with a revamped information-warfare strategy.
The key to understanding Russians' strategy, writes author Keir Giles, a research fellow at Chatham House, is the consistency of Russian strategy over time.
In both its use of military force and its use of disinformation, the Kremlin reveals reliance on the past as well as the ability to adapt to new tools, like the internet. And yet, for all our experience in dealing with Russian propaganda in the past, we continue to be challenged by it in the present.
Two key recommendations of the report stand out:
Russia continues to present itself as being under approaching threat from the West, and is mobilizing to address that threat. Russia's security initiatives, even if it views or presents them as defensive measures, are likely to have severe consequences for its neighbors.

Russia's growing confidence in pursuing its objectives will make it even harder for the West to protect itself against Russian assertiveness without the implementation of measures to resist Russian information warfare and without the availability of significant military force to act as an immediate and present deterrent in the front-line states.

For Western governments and leaders, an essential first step towards more successful management of the relationship with Moscow would be to recognize that the West's values and strategic interests and those of Russia are fundamentally incompatible.
The underlying gap in values and goals between the United States and Russia is far too frequently underestimated by those in power in Washington. The last to fully understand it was President Ronald Reagan, who, incidentally, also had the best information strategy in recent history.
Helle Dale is the Heritage Foundation's senior fellow in public diplomacy.