Putin Ally Accuses New NATO General of Stoking 'War Hysteria'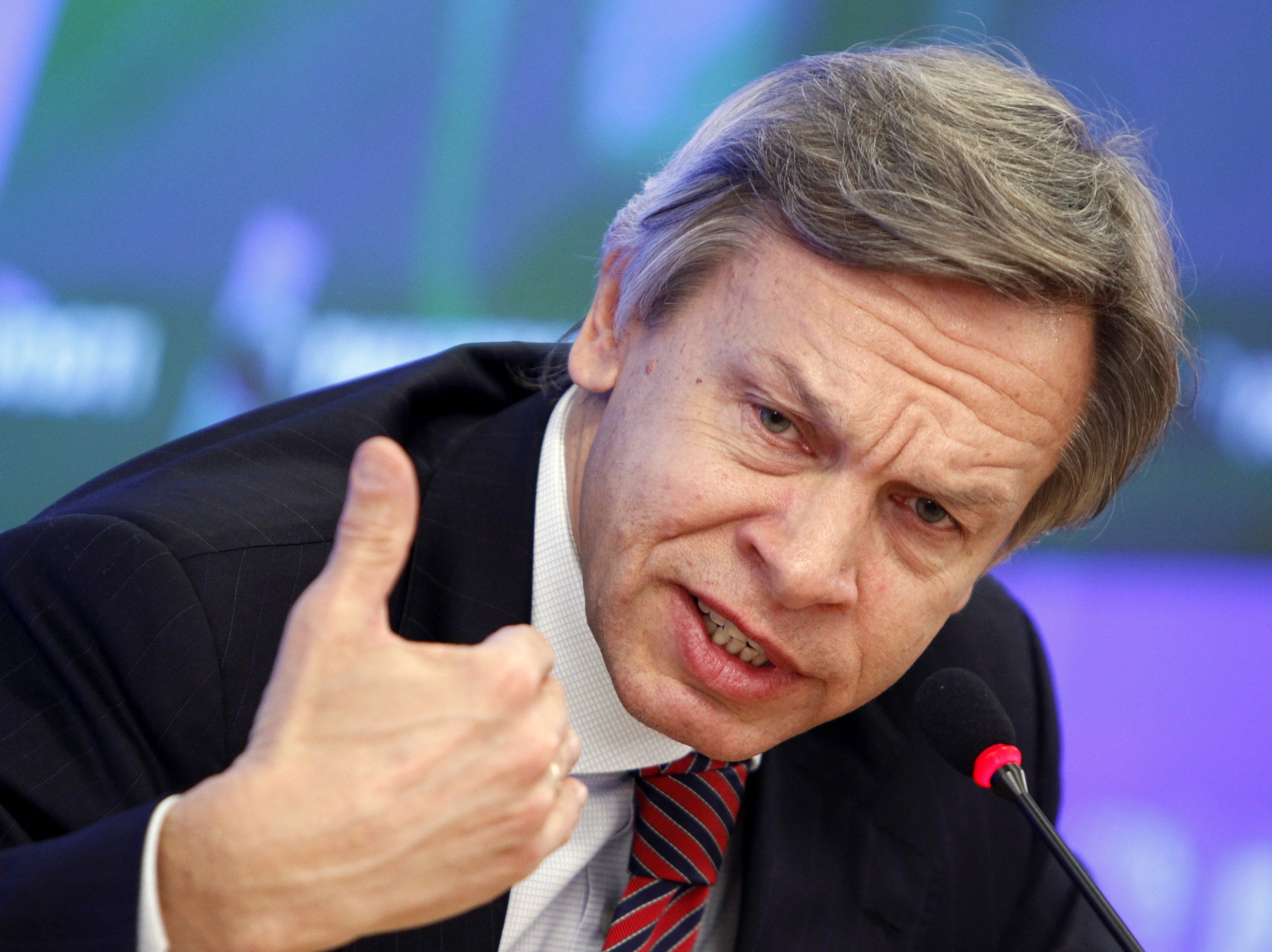 Less than a week into the job, NATO's new head of U.S. European Command, General Curtis Scaparrotti, has already riled allies of Russian President Vladimir Putin.
Scaparrotti succeeded retiring general Philip Breedlove on Tuesday and gave a defiant speech, branding Russia "aggressive" and saying NATO will be "ready to fight should deterrence fail."
Alexei Pushkov, a prominent member of parliament from Putin's United Russia party, as well as committee chairman on international affairs, ironically applauded Scaparrotti's comments.
Pushkov lobbed criticisms at Scaparrotti on Twitter, accusing the NATO general of "trumping his predecessor in stoking war hysteria." Commenting on Scaparrotti's and Breedlove's statements that the alliance had wanted to cooperate with Russia and it was Moscow that was provoking NATO, not the other way around, Pushkov was equally dismissive.
"NATO wants to cooperate and doesn't want to provoke, say the U.S., as they send 6,000 allied in Estonia for maneuvers on the Russian border," he added.
Pushkov was referring to the ongoing Spring Storm military exercise in the Baltic country, but the drill is led by Estonia itself, not by NATO or the U.S., and it happens every year as a final exam for Estonia's conscripts.
Pushkov was writing as Russia's Ministry of Defence announced plans to deploy two additional military divisions to regions near NATO forces in the west and southwest, somewhere in the areas along Russia's western border and its territory around the Black and Caspian Seas.
Defence Minister Sergei Shoigu said that in response to NATO's eastern reinforcement, Russia would increase military presence to three divisions by the end of the year, Russian state news agency Itar-Tass reports. Each of the divisions could eventually consist of up to 10,000 personnel.
Both Russia and NATO insist that their respective reinforcements near mutual borders are defensive in nature and are intended to act as a deterrent. London-based think tank the European Leadership Network warned last summer that such a relationship could spiral out of control and result in accidental conflict.