Putin Ally Accuses West of Attempting to Influence Russian Election Through Sanctions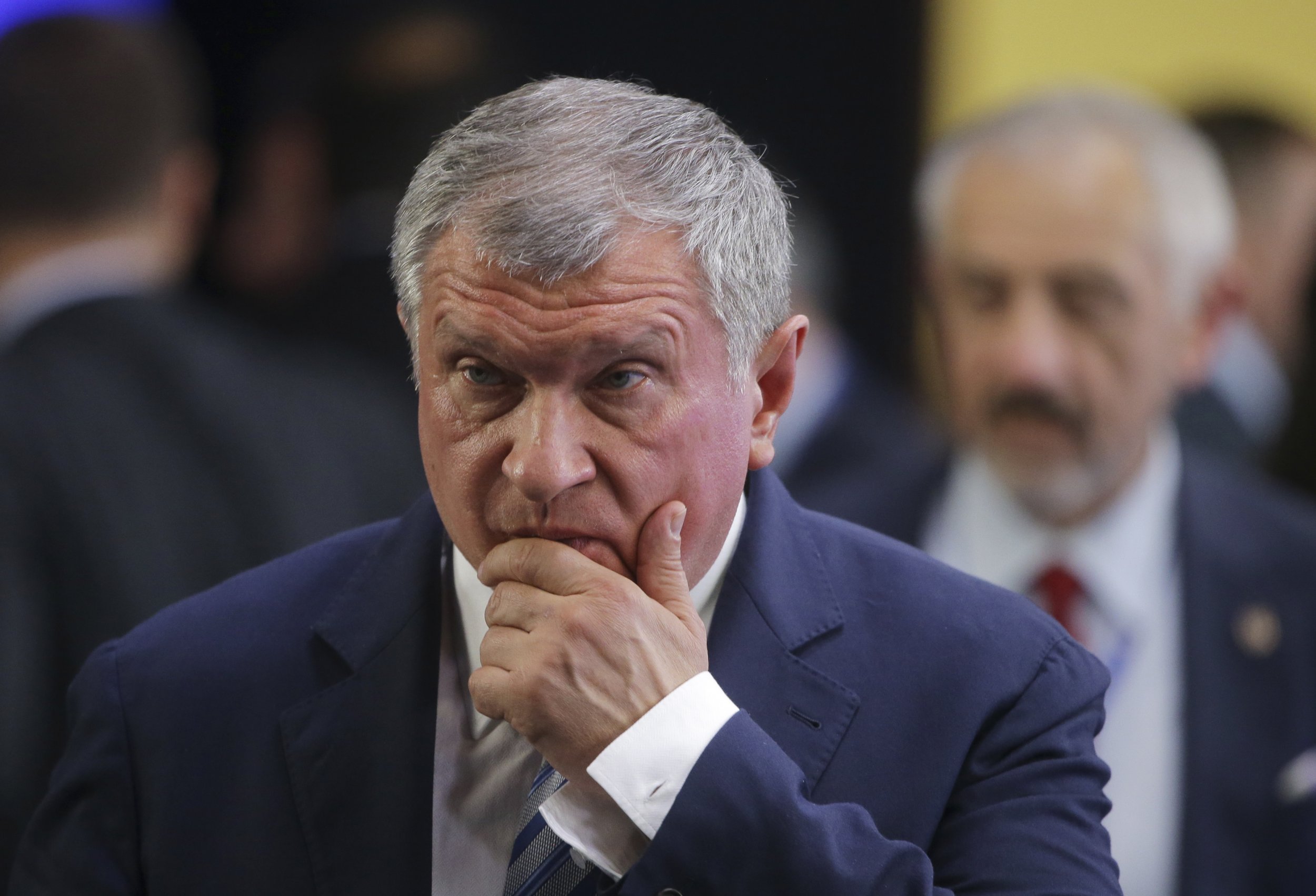 One of Russian President Vladimir Putin's closest allies has lamented the U.S. and EU sanctions on his business, claiming they are an attempt to affect elections in Russia.
"To be honest, I don't like to talk about sanctions," Igor Sechin, who has served as Putin's deputy during his term as prime minister and as deputy chief of staff in the Kremlin, told the Financial Times in an interview. "I believe they are totally unjustified and even illegal."
Read More: Russians see increased prices in meat, vegetables and fish - food products under Moscow's import ban.
Sechin now heads Russia's state-controlled Rosneft oil company, which is under Western sanctions due to its closeness to the Kremlin's political agenda during Russia's annexation of Crimea from Ukraine in 2014. Sechin himself has also been blacklisted by the U.S., alongside other officials perceived to be in Putin's inner circle.
Russia's economy has shown signs of recovery from recession this year after nosediving into recession following the introduction of sanctions and the drop in oil prices. Sechin's dislike for sanctions is not something he conceals.
"I am sweating to try to bring the capitalization up. It used to be $93bn. And then somebody decides to impose sanctions. And my capitalization, the product of my efforts, goes down to $62bn," he said.
"One cannot transfer political responsibility on to the corporate level," Sechin said. "We are not part of the international politics. We do not form policy," he said.
"The aim [of the sanctions] was to influence, to affect the socio-economic situation. To make it worse and to affect the [Russian] elections. That's my deep conviction," he says.
Sechin did not specify which elections he was referring to, as Russia held its parliamentary elections last year, though the often much more publicized and attended presidential elections are set to take place next March.
Putin has so far refused to confirm whether he will run for a fourth term, though with nine months until polling day there are no close contenders who could deny him the win.
Since U.S. lawmakers began expressing concern that Russia had interfered in last year's U.S. presidential election, Russian officials have gone on the offensive, amplifying allegations that the U.S. interferes in Russian politics.
Putin himself has accused the West and western media of doing so, at a forum in St. Petersburg last week and during an interview with NBC broadcast over the weekend.