Putin Ally Creating Four New Battalions to Bolster Russia's Military
Ramzan Kadyrov, the Chechen leader and key ally of Russian President Vladimir Putin, is forming four new military battalions "with an impressive number of personnel" to help replenish Russia's troops during the ongoing war with Ukraine.
Kadyrov said in a Telegram post Sunday that the four battalions, titled "North-Akhmat," "South-Akhmat," "West-Akhmat" and "Vostok-Akhmat," would be created "very soon" in the Chechen Republic.
"The military contingent will include only Chechen guys," Kadyrov said in the post, according to an English translation. "They will replenish the composition of the troops of the Ministry of Defense of the Russian Federation."
Russia has provided no estimates of troop losses since late March—the Russian state-owned news agency Tass reported at the time that a Russian military official put the death count at 1,351. But Ukraine estimated on June 8 that Russia had lost 31,500 soldiers since the start of the war in late February, potentially putting Putin in need of a new supply of troops.
Michael Kimmage, a history professor at the Catholic University of America and former member of the secretary's policy planning staff at the State Department, told Newsweek earlier in June that Russia "has a serious manpower problem" and its losses have been "very serious."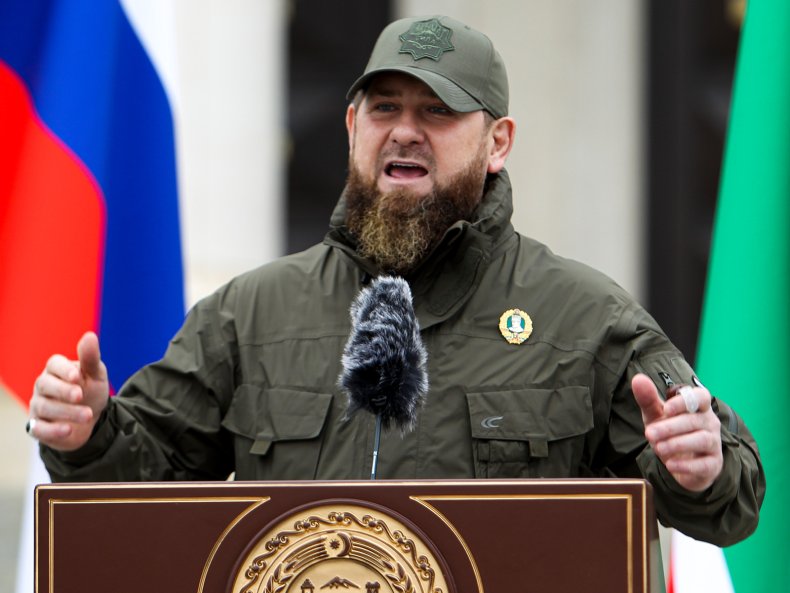 Apart from saying that they would comprise an "impressive number of personnel," Kadyrov did not give any more insight on how large the four planned battalions would be. He also did not specify whether his expectations for the battalions to be formed "very soon" would mean a matter of days, weeks or months.
Kadyrov did say that he and Chechen Parliament Speaker Magomed Daudov visited the settlement of Khankala to look at a building they may convert for two of the battalions. They have already selected a potential location for the first two groups, he said.
The military personnel in those battalions will have access to "all amenities" at their facilities, including living quarters, a shooting range and sports and workout grounds, Kadyrov said.
"The desire to form new battalions with fully equipped personnel is caused by an extremely patriotic mood among the youth of the region," Kadyrov wrote in the post. "The number of people wishing to defend the Motherland is growing exponentially, and our task is to provide them with such an opportunity."
Several weeks before Kadyrov announced the plans to create four Chechen battalions on Telegram, he shared an ominous video showing a mass gathering of his armed forces. The video also included a speech, with English dubbing, he delivered about ensuring "peace" in the world.
Newsweek reached out to the defense ministries of Russia and Ukraine for comment.