Vladimir Putin Ally Hails Russia's Airborne Troops as Best In the World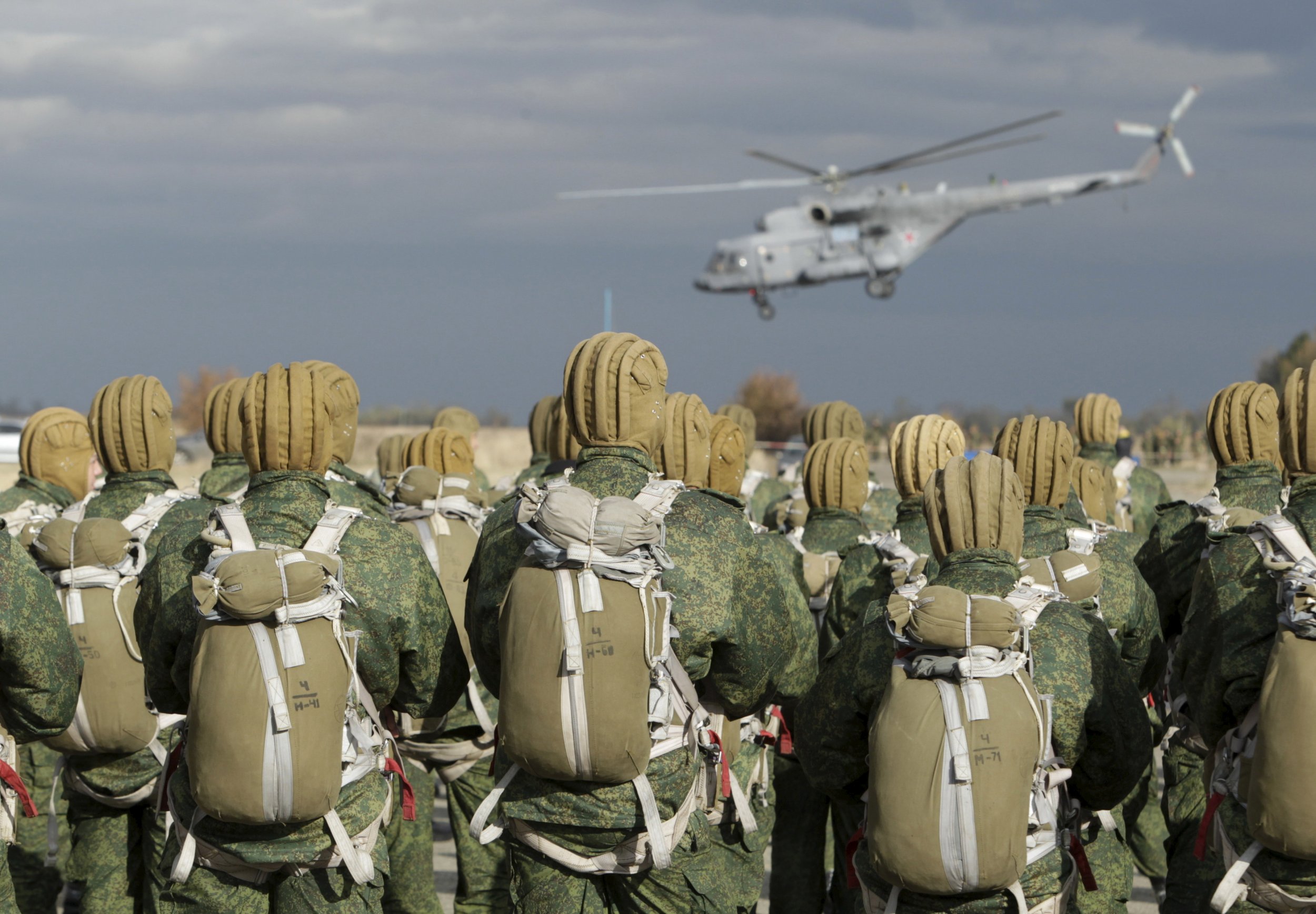 Russian parliamentary speaker Sergei Naryshkin has hailed the country's airborne troops, infamous for their suspected involvement in the Ukraine crisis, as the best in the world.
The VDV paratrooper unit marks its official holiday Tuesday and Naryshkin, who is Vladimir Putin's former chief-of-staff and a leading member of his United Russia party, spoke at an event in the city of Petrozavodsk.
"Today, we are unveiling a monument to the father and commanding officer of the (Soviet) airborne troops, Vasily Margelov," Naryshkin told attendees, according to state news agency Itar-Tass.
"Thanks to his dedication to his work and his enormous professionalism, the airborne forces are the elite of our military and today the so-called 'winged guard' has no equal anywhere in the world."
Rashid Nurgaliyev, deputy chairman of Russia's Security Council, also spoke, hinting that over the coming year the military may honor the troops widely reported to have been killed in Ukraine, although officially Russia continues to deny it has ever sent military personnel to fight in Ukraine in any capacity.
Nurgaliyev said that a monument to contemporary troops who have taken part in "local conflicts" is also planned to be built in the region.
Russia's northwest was the home of formations such as Pskov's 76th Guards Air Assault Division, many of whose paratroopers disappeared during the height of hostilities in Ukraine, widely believed to have been deployed to Ukraine covertly and killed in combat. Nearby Solnechnogorsk also mysteriously lost 11 soldiers from the 18th Motorized Rifle Brigade during the same time period; they were confirmed dead during "exercises."
The formation's motto "Nobody but us" was a top trend on Twitter in Russia on Tuesday and several other cities beside Petrozavodsk marked the day with official celebrations.
Russia's VDV forces have proven highly-effective in deploying quickly to unfamiliar terrain and have been key to Russia's modern conflicts such as wars in separatist Chechnya and in northern Georgia. The unit is reported to be nearly doubling, from over 40,000 to 72,000, by 2019.