Putin Ally Kadyrov Takes Aim at John Oliver Cat Segment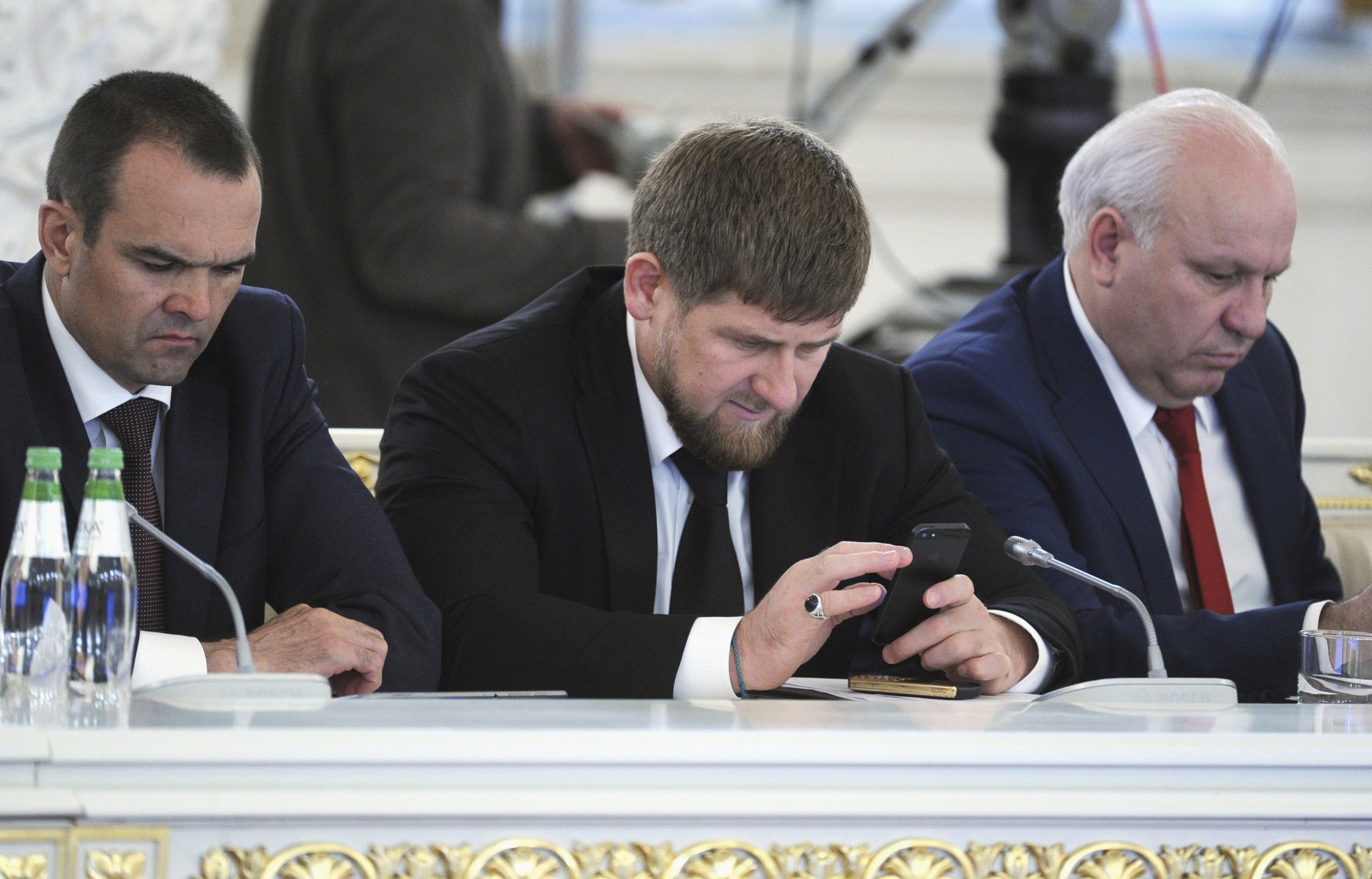 Chechen leader Ramzan Kadyrov has clashed with British comedian John Oliver after the talk show host offered to help the Russian politician find his lost cat.
Kadyrov, known for repeatedly proclaiming his undying admiration of Russian President Vladimir Putin and for intimidating opposition figures in Russia, posted on his Instagram page last week that his family cat had gone missing. The post featured a photo of Kadyrov lovingly cradling the pet, adding that his family "have grown very worried" that the cat has not returned home for days.
His post was "liked" by almost 32,000 people and made evening news broadcasts in Russia. It also caught the attention of John Oliver, whose HBO program Last Week Tonight regularly features satirical exposé segments on sometimes controversial news topics such as the death penalty, child labor and televangelism.
In response, Oliver offered to help by alerting viewers that Kadyrov's cat was missing and warning them that Kadyrov has a history of going above and beyond to find lost items. In 2014, over 1,000 guests at a wedding were reportedly called for questioning about the whereabouts of Kadyrov's phone, after he left it at the gathering.
During a five-minute comedy segment, Oliver took a few swipes at Kadyrov's flashy Instagram account, his multiple Putin-inspired T-shirts and the many allegations of human rights violations against him.
"We need to find this man's fucking cat and we need to do it yesterday," Oliver said, before asking viewers to send Kadyrov's official Twitter account one of three tweets. If they had seen Kadyrov's cat, viewers were asked to alert Kadyrov with the message "I have seen your cat" and if not, they were asked to send "I have not seen your cat." Oliver also tweeted an image of himself holding a cat to Kadyrov, asking him "Is this your cat?"
Kadyrov responded with a post on his Instagram in English, under an airbrushed image of John Oliver. He mainly took issue with Oliver's mockery of his many T-shirts with Putin's face on them.
"Yes, millions of people rejoice T-shirts with the image of the national leader," Kadyrov wrote. "For this purpose, there is a good motivation. Vladimir Vladimirovich is a wise, courageous, resolute Head, who managed to withstand unfriendly campaign, which is conducted by the USA and its assistants."
The image featured Oliver sporting a sleeveless T-shirt with Putin's face on it and the caption "I'm tired of jokes. I want to care for cats in Chechnya."
"That's why there is nothing surprising that Oliver also got a wish to appear publicly in a T-shirt with an image of Putin, but not Obama," Kadyrov concluded under the airbrushed image.