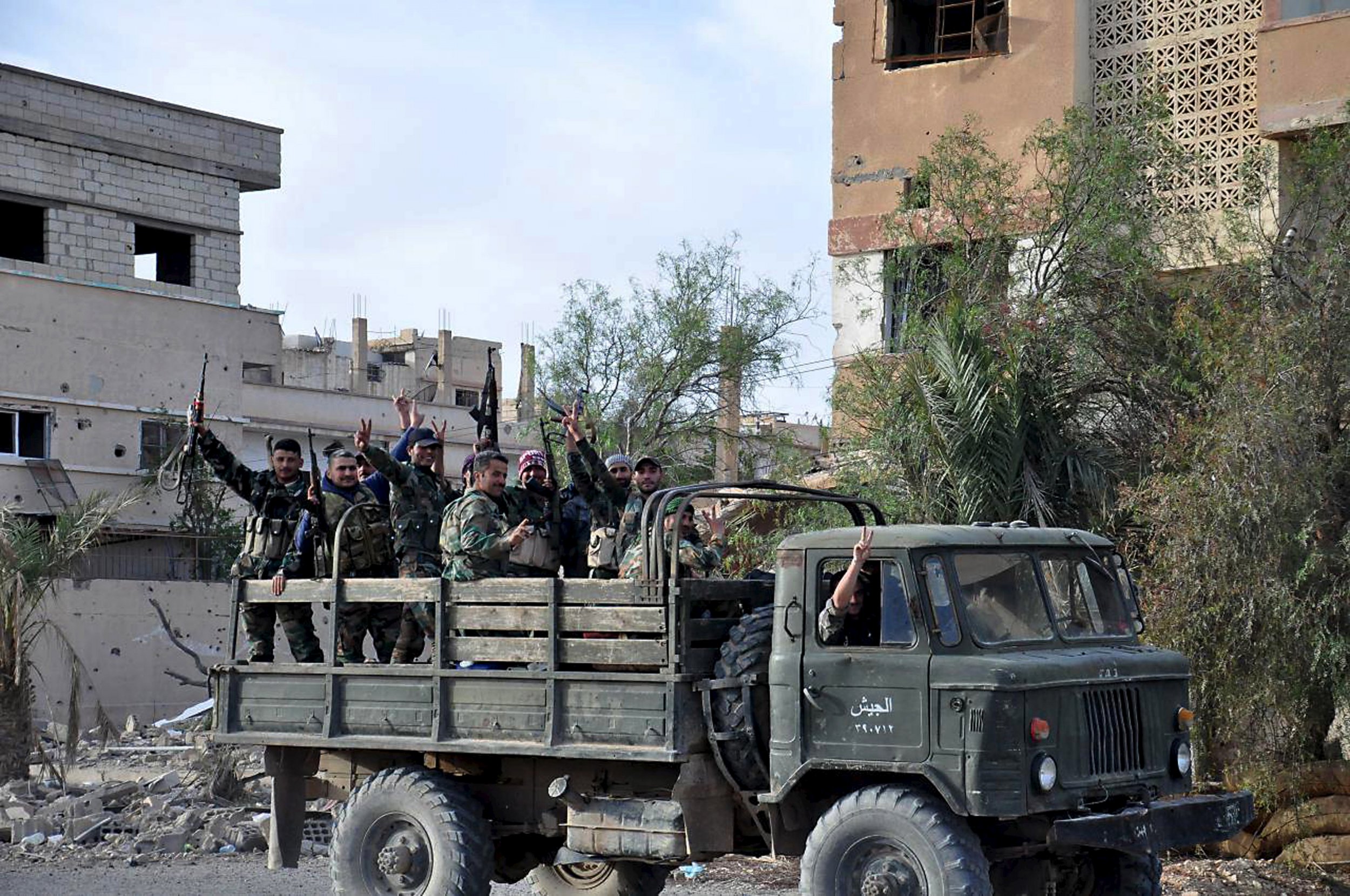 The U.S. has not praised or thanked Russia for "liberating" the historic Syrian city of Palmyra, Alexey Pushkov, the head of the Russian parliament's foreign affairs committee, has said.
The UNESCO site fell under the control of the Islamic State militant group (ISIS) in 2015 during the height of the group's advance on lands in Syria and Iraq. However, following a controversial and allegedly indiscriminate bombing campaign by the Russian air force, Syria's armed forces have began regaining some lands. Over the weekend, Moscow and Damascus announced that Palmyra was no longer under ISIS control.
Pushkov, a senior member of Russian President Vladimir Putin's United Russia party, implied Moscow had not received the thanks it deserves for assisting the Syrian army.
"We have not received a single word of welcome or thanks from Washington," Pushkov told Russian radio stations RSN on Monday. "They won't even sniff around near it and neither will the so-called moderate opposition, which they supported in Syria."
Pushkov asked rhetorically: "Where did State Department spokesman Mark Toner's nervousness come from when he was asked if the liberation of Palmyra was good or bad?" According to Pushkov, Toner "completely fumbled" and failed to give an answer.
"He couldn't find an answer at all. To any normal person the answer should be obvious," the Russian lawmaker added.
Pushkov was referring to footage from the State Department's press briefing last month, during which Toner was visibly reluctant to answer a reporter's question on whether or not the U.S. condoned the Russian-Syrian push on Palmyra. Russian state media widely reported this as a failure to answer the question.
The full transcript and footage from the briefing, however, show that, after initially stuttering, Toner did say the Syrian government was more preferable in this instance.
"I mean, broadly speaking, it's not a great choice, an either/or—but, which is worse, Daesh or the regime... we think Daesh is probably the greater evil in this case," he said.
Former U.S. ambassador to Russia, Michael McFaul, who now teaches at Stanford, also tweeted "Thank you" in Russian, following the announcement that Palmyra was no longer under ISIS control.
Pushkov, however, was unsatisfied, believing Moscow deserved more recognition. He refused to count McFaul's thanks, as he said he heeded only statements from "official representatives" of the U.S. government and "not former ambassadors."
"We played a crucial part in (Palmyra's) liberation as well as in the operations of the Syrian armed forces." Pushkov told RSN. "That is why our input has been exceptionally significant."
Putin and Syrian President Bashar al-Assad spoke on the phone, following their triumph at Palmyra, during which Putin congratulated Assad and highlighted the historic importance of the city's monuments.