One of Russian President Vladimir Putin's top allies was seen walking into the president's palace complex near Sochi as Putin prepares to meet with his Turkish counterpart, who struck an important deal between Russia and Ukraine over grain exports three weeks ago.
Video shared online shows Chechen leader Ramzan Kadyrov entering Putin's residence early Friday before the president was scheduled for more discussions with Turkish President Recep Tayyip Erdogan in the Russian resort town on the Black Sea.
The meeting will be a continuation of their July 19 conversation in Iran, where Putin solidified an alliance with Tehran in response to the Western alliance that has isolated Russia during its war in Ukraine. There, Erdogan was able to broker the shipment deal that restarted the flow of grain exports in the Black Sea.
The Turkish leader's trip to Sochi will mark his eighth visit to Russia since 2019. Erdogan's willingness to work with Putin comes as his country is facing one of the worst economic crises in decades. Erdogan, who is facing reelection next year, will be looking for the Kremlin to help alleviate some of Turkey's economic problems.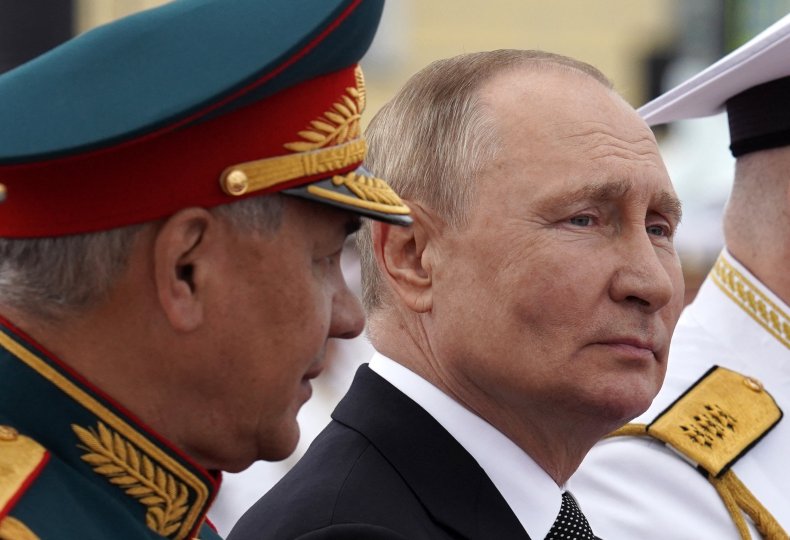 Throughout Russia's war with Ukraine, Kadyrov has been outspoken against both the Ukrainian forces, whom he called on to surrender "or you will be finished," and Western countries, whom he's threatened to blast into "smithereens."
In a Telegram post last month, Kadyrov praised Russia for being the only country in the world to "speak out against the infernal abomination that the West spreads." He also thanked Putin for ordering the invasion, writing that the president "made such a correct decision and gave us the opportunity to take part in this sacred struggle against Satanism."
In May, Kadyrov threatened Poland for supplying weapons to Ukraine, ordering the nation to "take back" artillery intended for the resistance there.
It is unclear whether the Chechen leader will join Putin and Erdogan during Friday's talks.
Erdogan has emerged as a key player in the talks between Russia and Ukraine, walking a fine line between upsetting Putin while he leads a country that belongs to NATO. Turkey has refused to join other nations in imposing sanctions on Russia, but the Turkish president has accommodated Western allies by relenting on his initial opposition to allowing Finland's and Sweden's applications for NATO membership.
The Kremlin is hoping that Turkey will be open to sharing aerial drone expertise that has helped Ukrainian forces fight Russian troops. Last week, Russia said "technical and military cooperation" would be on Friday's agenda.