Putin-Ally Wants Russia To Execute 'Terrorist Recruiters' By Firing Squad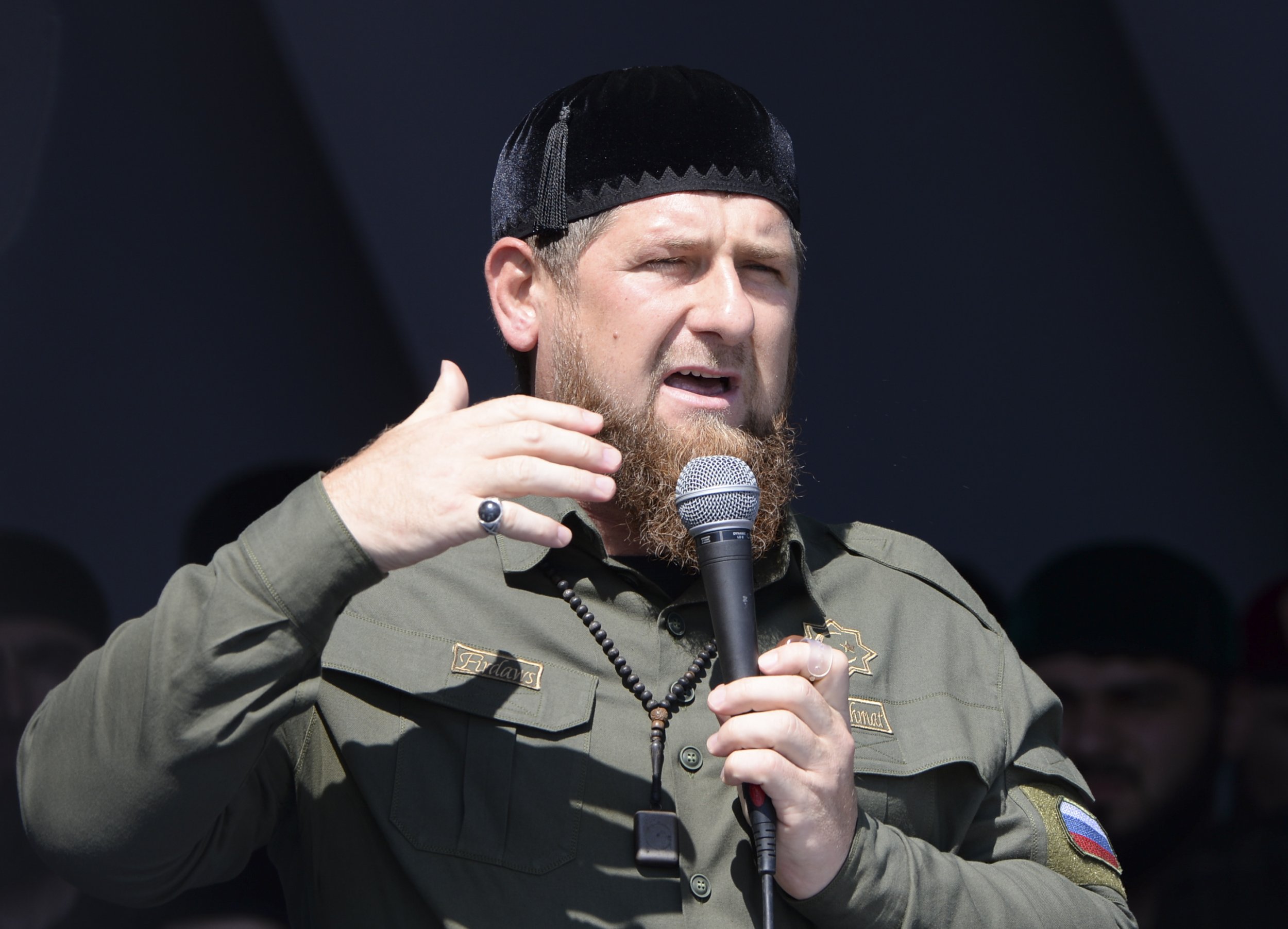 One of Russia's most outspoken and powerful regional leaders, Chechen President Ramzan Kadyrov, has called for those convicted of recruiting for a terrorist group to be shot dead.
Kadyrov, who has described himself as a "footsoldier" of Russian President Vladimir Putin and a "servant of Allah," leads the predominantly Muslim Chechen Republic, where authorities have grappled with Islamist separatists since the 1990s. Before his declaration of loyalty to Putin, Kadyrov and his father sided with local separatists and the swap of allegiances provoked the assassination of his father, Akhmat Kadyrov, murdered in a bomb blast in 2004.
Russia's lower house of parliament voted in favor of a law to increase the maximum punishment for terror recruitment from 15 to 20 years on Thursday, but Kadyrov thinks this is not harsh enough. He said that instead of jail time, a firing squad may be what will scare would-be recruiters into law abidance.
"I will briefly share my opinion," Kadyrov wrote on his Instagram page, where he makes many of his public announcements. "A recruiter or recruiters should receive a harsher sentence than the terrorist." According to the Chechen head any militant may never have turned to kill others, had a recruiter not used manipulation.
"That is why I not only support the hardening of punishment but I am also an advocate for the harshest measures when it comes to the recruiter. He is the one that could be sentenced to be shot because he, unlike a suicide bomber, wants to live and will not himself risk dying."
Russia effectively does not have the death penalty in its criminal justice system, after putting a moratorium on it in 1996 and signing agreements and laws on the basis of its membership to the Council of Europe, which does not permit executions. Capital punishment was not erased from Russia's criminal code, but in 2009 the country enshrined the moratorium for good and judges now cannot sentence someone to death.
Chechnya is frequently the site of skirmishes with militant cells from designated terrorist groups and local security services play a significant role in law enforcement.
Encounters with suspected terrorists usually end with a shootout and the deaths of the suspects, as opposed to arrests and trials. Local officials have also been accused of running a mass detention and torture campaign of gay citizens—something authorities have denied on the ground that there were no gay residents of Chechnya.