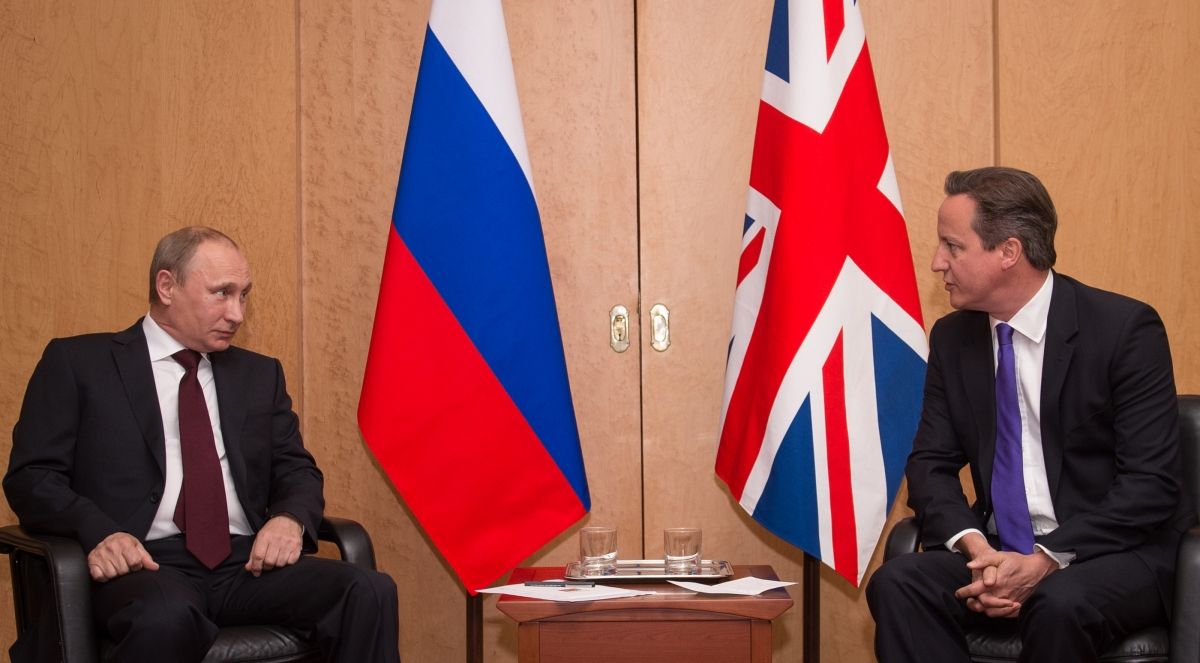 British Prime Minister David Cameron phoned Russian President Vladimir Putin on Thursday to discuss the crash of the Russian airliner that killed 224 people in Egypt's Sinai peninsula last weekend, as Moscow and London continue to take diverging lines on the cause of the crash.
A Kremlin press release said the two leaders spoke on Cameron's initiative and during the conversation Putin said, "in estimating the cause of the incident, one must operate on information which emerges over the course of the official investigation."
The conversation followed the UK's decision to suspend flights from the Egyptian airport from which the Russian plane departed before crashing on Saturday. U.K. and U.S. officials have since said that they are concerned that a bomb may have brought down the plane and on Thursday Cameron said this was "more likely than not" the case.
"The British government has not given us any information about the plane crash," Maria Zakharova, the Russian Ministry of Foreign Affairs' spokeswoman, told state news agency Itar-Tass. "If they have information and they are not presenting it (to us) that is shocking," she added.
"If any countries have information about the crash of the aircraft it is vital that they submit it to the investigators."
Putin's spokesman, Dmitry Peskov, told independent news agency Interfax that the Kremlin considered Western claims that a bomb could have caused the crash "speculation" and urged everyone to wait until the investigation produces more evidence.
Later, Russia's ministry of emergency situations told Tass that so far all explanations were considered equally likely, while the Russian upper house of parliament's international affairs committee chairman told the news agency Moscow would not suspend flights to Egypt unless absolutely necessary.
Egyptian Foreign Minister Sameh Shoukry also came out against the U.K.'s decision, telling the BBC that Cairo considered this response premature and unwarranted and that Egypt had taken "exceptional measures" to enhance security at Sharm el-Sheikh airport. Egypt's President Abdel-Fattah el-Sissi has already dismissed claims made by the Islamic State militant group, also known as ISIS, soon after the crash that it was responsible, branding such claims "propaganda.".
Germany's Lufthansa group, which also owns Eurowings and Edelweiss airlines, announced it is temporarily suspending flights to the Sinai in a statement on Thursday, following concerns a bomb may have downed the Russian plane. Air France and Ukrainian airlines have already announced they too are suspending flights to the region for safety concerns.