Putin and Erdogan Agree to Deepen Military Cooperation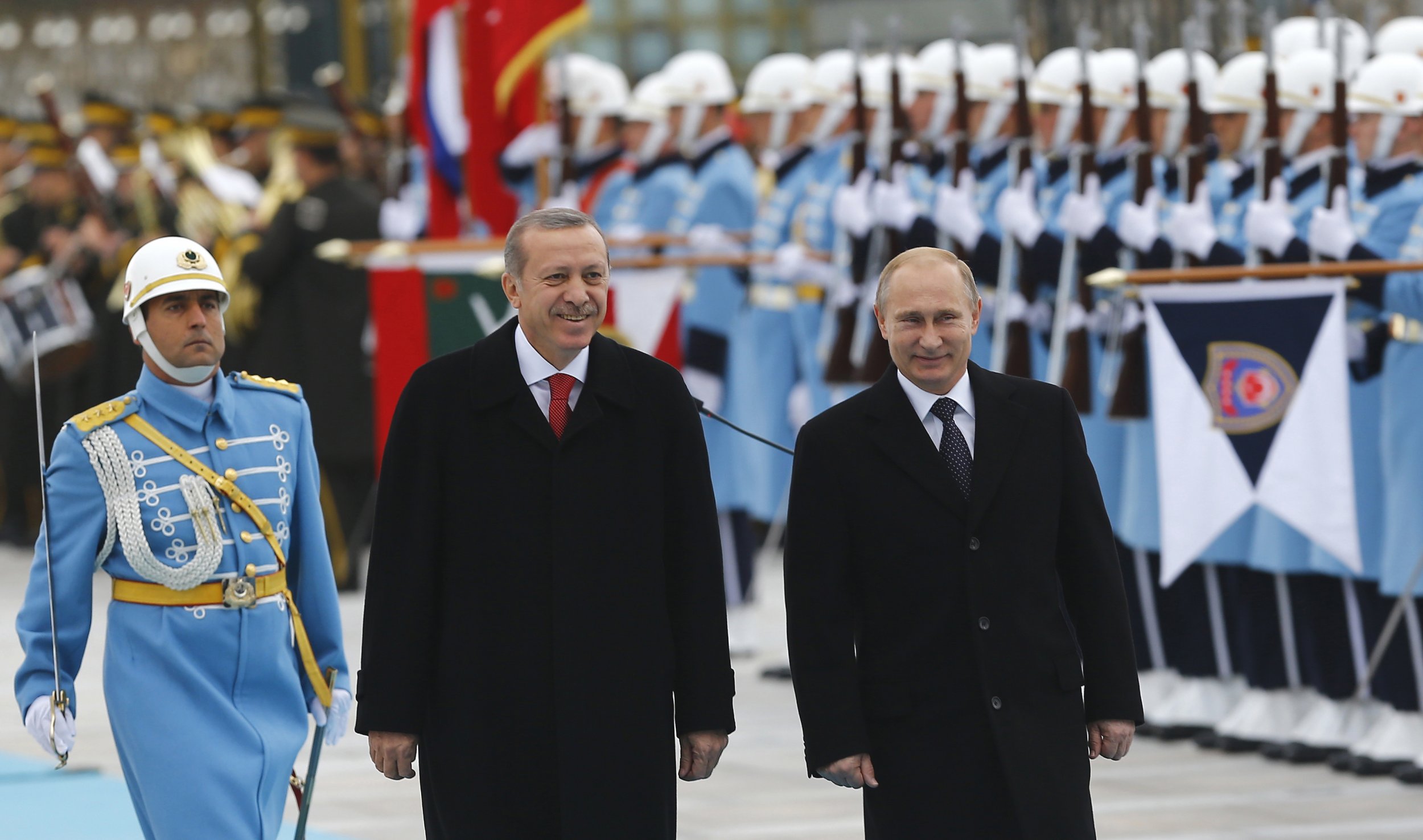 Russian President Vladimir Putin and Turkish President Recep Tayyip Erdogan have agreed to increase cooperation in intelligence and military operations, the BBC's Russian service reports.
The two leaders have moved closer in recent months as their respective relationships with the West have soured for different reasons. Russia and Turkey's involvement in the Syrian conflict has also increased the demand for contact between the two, after much of the last year saw a collapse in bilateral relations due to Turkey's downing of a Russian jet in November.
Putin arrived in Istanbul for much friendlier talks with Erdogan Monday, during which they agreed to join efforts in their Syrian operations, though did not specify in what way.
"Our respective departments will discuss (cooperation), in particular, through the military, intelligence on the line, through the Ministry of Foreign Affairs, establish contact and as a result develop a strategy," Erdogan said.
Erdogan's increasingly close relationship with Putin has troubled his NATO allies, although Germany has expressed confidence that this contact will not affect Turkey's resolve in NATO.
The two countries also struck a long-awaited agreement on the Turkish stream pipeline, pumping gas across the Black Sea towards Turkey.
Putin and Erdogan Agree to Deepen Military Cooperation | World