Putin and Turkish President Erdoğan Agree on Strategy Against ISIS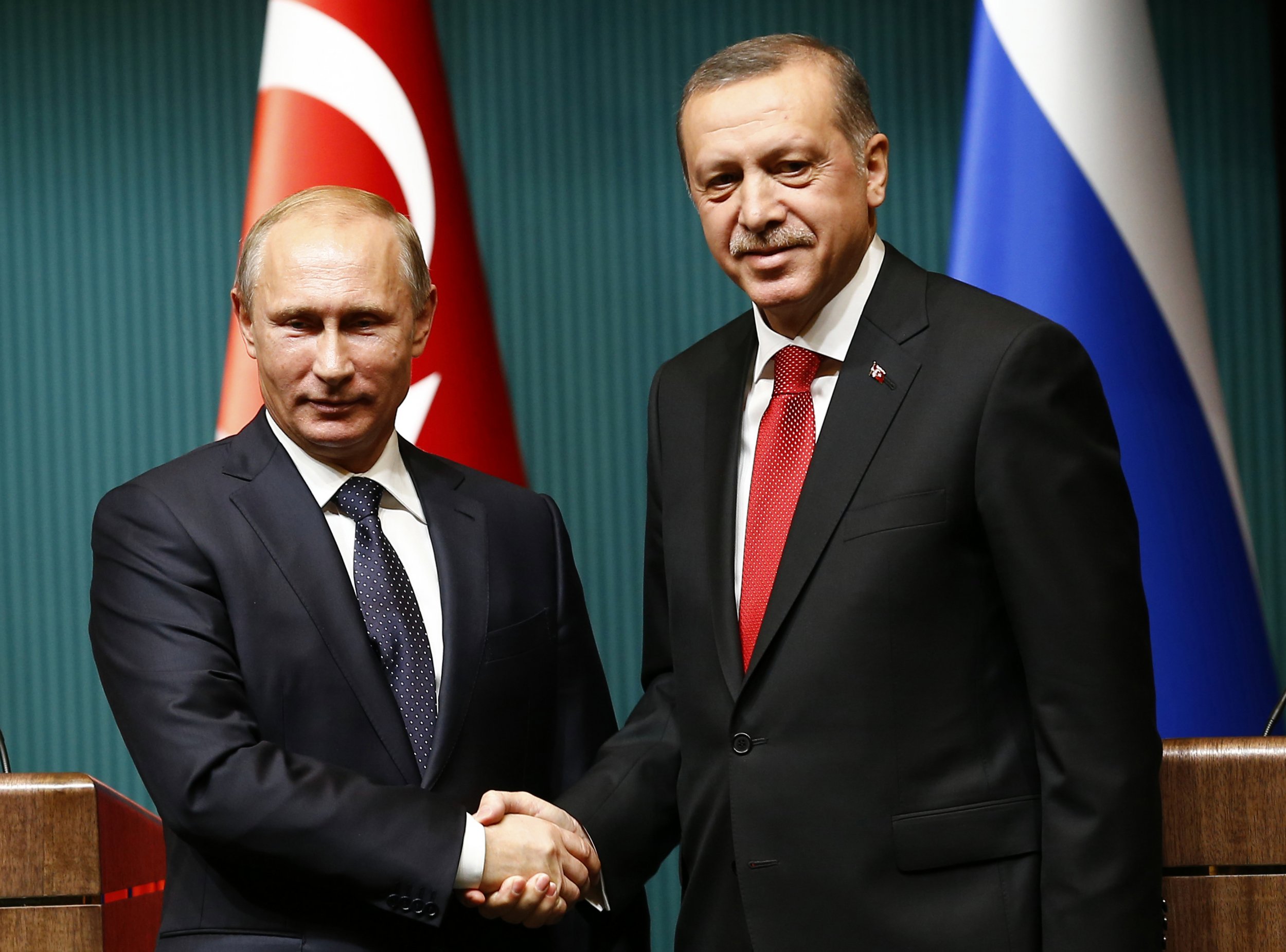 Russian President Vladimir Putin met Monday with Turkish President Recep Tayyip Erdoğan in Ankara, Turkey. During the talks, Russia pushed for influence over the political process in Syria, Russian news agency Itar-Tass reports. Putin believes Bashar Assad's future as Syria's president should be determined by the Syrian people and claims that Assad maintains popular support among the Syrians.
While Turkey does not agree that Assad should stay in power, both nations agreed on tactics to fight terrorism, particularly ISIS, in the region.
"We share the opinion that the situation in Syria cannot be considered normal," Putin told Itar-Tass. "We share the opinion that we want to prevent chaos on that territory. We do not want terrorist organizations to gain more strength as it is in Iraq, where almost 40 percent of the territory has been seized by a terrorist organization. No one wants this.
"The problem is how to create conditions for all the people living in that country to feel safe, to have equal access to governing the country and to cooperate," Putin continued. "We obviously must find a solution acceptable for the Syrian people and for all political forces in that country. We will stay in contact with all participants in this process, including our friends in Turkey."