Putin Announces Plans to Sell More Guns to Africa, Asia and Latin America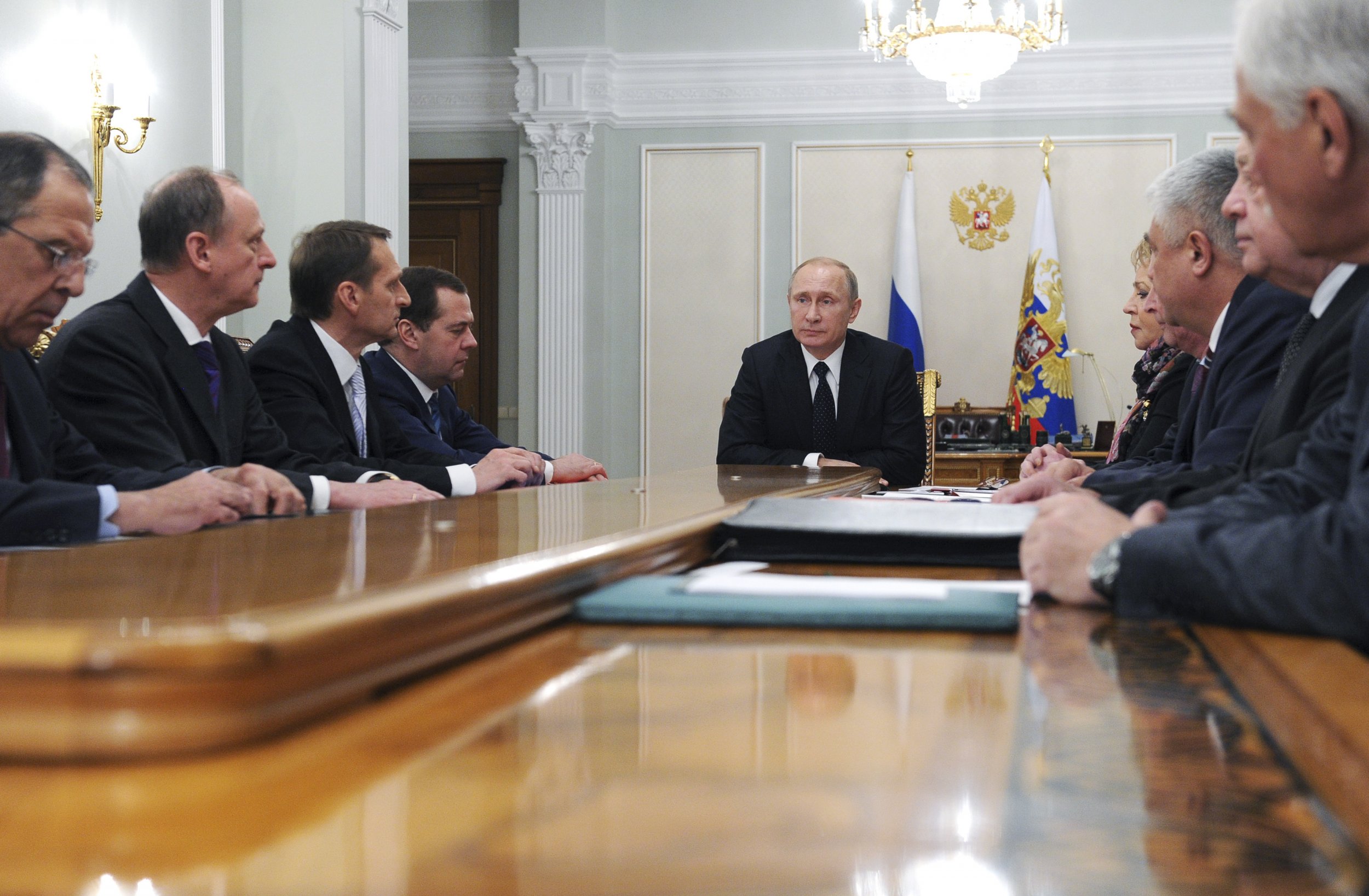 Russia is planning to strengthen its presence in the arms dealing market across Asia, Africa and Latin America, according to Russian President Vladimir Putin who addressed members of the Kremlin's commission for military cooperation with foreign states at the commission's first annual meeting in Moscow last night.
"Today, new factors and threats necessitate many countries in the world to change their military doctrines and to modernise their national armed forces," Putin said.
"Russia is going to expand its presence on budding markets such as the Asia-Pacific, Africa, Latin America and the Caribbean basin," Putin added, also telling the committee that Russia will "use its reputation" to leverage deals with new partners.
In what could be seen as a swipe at France, Putin said Russia's reputation as a supplier is that of "a reliable, predictable partner, that does not shirk to fulfil its commitments regardless of its strategic or political preferences". France has halted the sale of two Mistral warships to Russia, agreed in 2011, in view of the conflict in Ukraine.
"Russia competes absolutely fairly with any other arms suppliers in the global market," Putin added, highlighting that over the last year Russia had exported arms to more than 60 countries in contracts worth a collective sum of almost $14 billion.
Meanwhile the Russian leader also told the Commission that the government had spent in excess of $15 billion on arms production in 2014, as its defence budget has continued to rise despite the financial crisis in the country as it is anticipated to hit an all-time high record this year of $81 billion.
Putin also estimated that in 2014 Russia had conducted "business partnerships in the arms industry sector" with "over 80 countries", although he did not give details on the nature of these partnerships.
Andrew Smith from the UK-based NGO Campaigns Against Arms Trade (CAAT) expressed serious concern at the Russian president's announcement.
"Russia is already a major arms exporter, and has a history of selling weapons to some of the most oppressive regimes in the world, including Syria and Iran," he said.
"If Putin is looking to expand sales into Africa, Latin America and Asia then there is little reason n to think this will improve. Arms sales do not just provide military support for abusive regimes, they also send a sign of political support," Smith added.
Putin has used Russia's position on the UN Security Council to block any initiatives against the oppressive Bashar Assad regime in Syria and the Russian minister of defence Sergey Shoygu has confirmed Russia has embarked on a military partnership with Iran. There have also been frequent reports of Moscow arming North Korea.
South Korean broadcaster Radio Free Asia reported last year that North Korean government officials had been spotted 'shopping' at a Russian arms fair outside Moscow last spring.
In response to this CAAT added: "Arms companies will sell weapons to almost anyone that is willing to pay for them, and Putin is implying that he will support them in doing so.
"Arms sales can never be apolitical acts, which suggests Putin is looking to build stronger political and business relationships with these countries too."