Putin's Approval Rating Will Be the Last to Fall, Says Pollster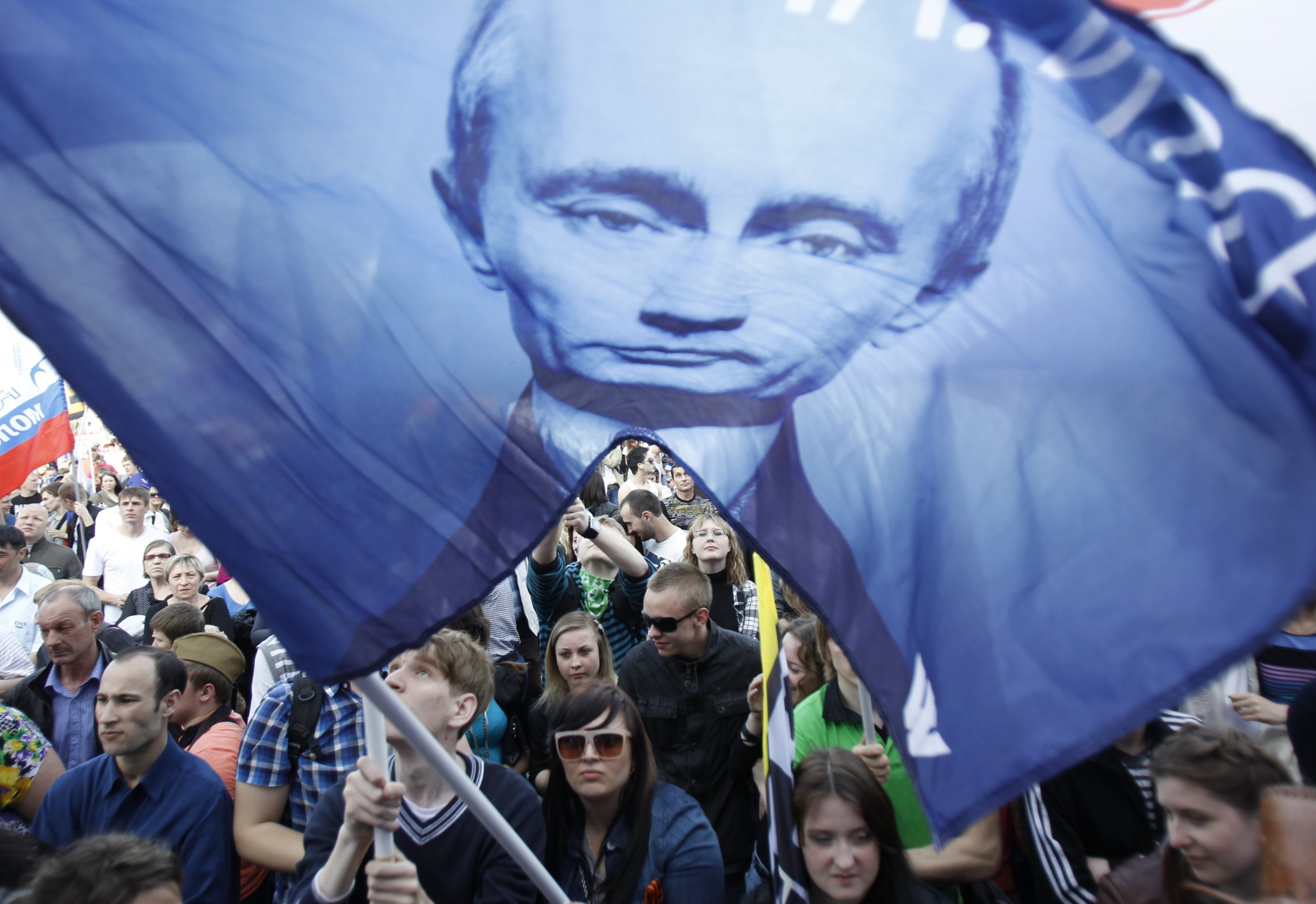 Despite the economic crisis in Russia, President Vladimir Putin's approval rating will be the last to suffer as Russians view him as a "savior" to the country and are much more likely to turn on other politicians, the head of Russia's Public Opinion survey firm told national daily Izvestia.
While Russia is in recession and will remain so this year, according to International Monetary Fund projections, Putin's approval has soared according to both state and independent pollsters. In October, state pollster WCIOM estimated 89.9 percent of Russians supported Putin while later that same month independent pollster Levada Center estimated the figure at 88 percent.
Meanwhile, across the board Russians are paying more for goods without this seemingly affecting their attitude to the government.
According to Alexander Oslon, head of independent pollster Public Opinion (Obshtestvennoye Mnenie), this is not the case for everyone in government—just Putin.
"The ongoing economic crisis could turn out to be long and painful," he said. "Public opinion could change but the president's rating will drop last—only after other institutions' ratings have fallen first."
"First the approval rating of the local council will fall, then the mayor's, then that of the governor, then of [ruling party] United Russia, then of the government, then of the prime minister and then finally, the president."
According to Public Opinion's polls of electability, Putin's United Russia party has lost 4 points in the last month and only 51 percent of Russians would vote for it in the next election. In that same period , Putin's rating has increased by one point to 74 percent. The pollster also reports that the figure of those who view the president in a positive light is much higher: 85 percent.
Events such as the annexation of Crimea in 2014 boosted Putin's approval rating to 69 percent (up 19 points) by the end of that year, and Oslon believes that such displays of Putin's readiness to take on world leaders help people see him as formidable.
Russians give Putin credit for taking back Crimea, a territory many felt had been historically Russian. Meanwhile, the negative aspects of Russian life at the moment, such as the financial crisis, they attribute to outside forces, like the sanctions placed on Russia by Western governments in response to the annexation. Russia, in turn, has imposed a ban on an array of European and U.S. imports, which has driven up the price of products such as cheese and vegetables.