Putin Asked Assad to Step Down as Syrian President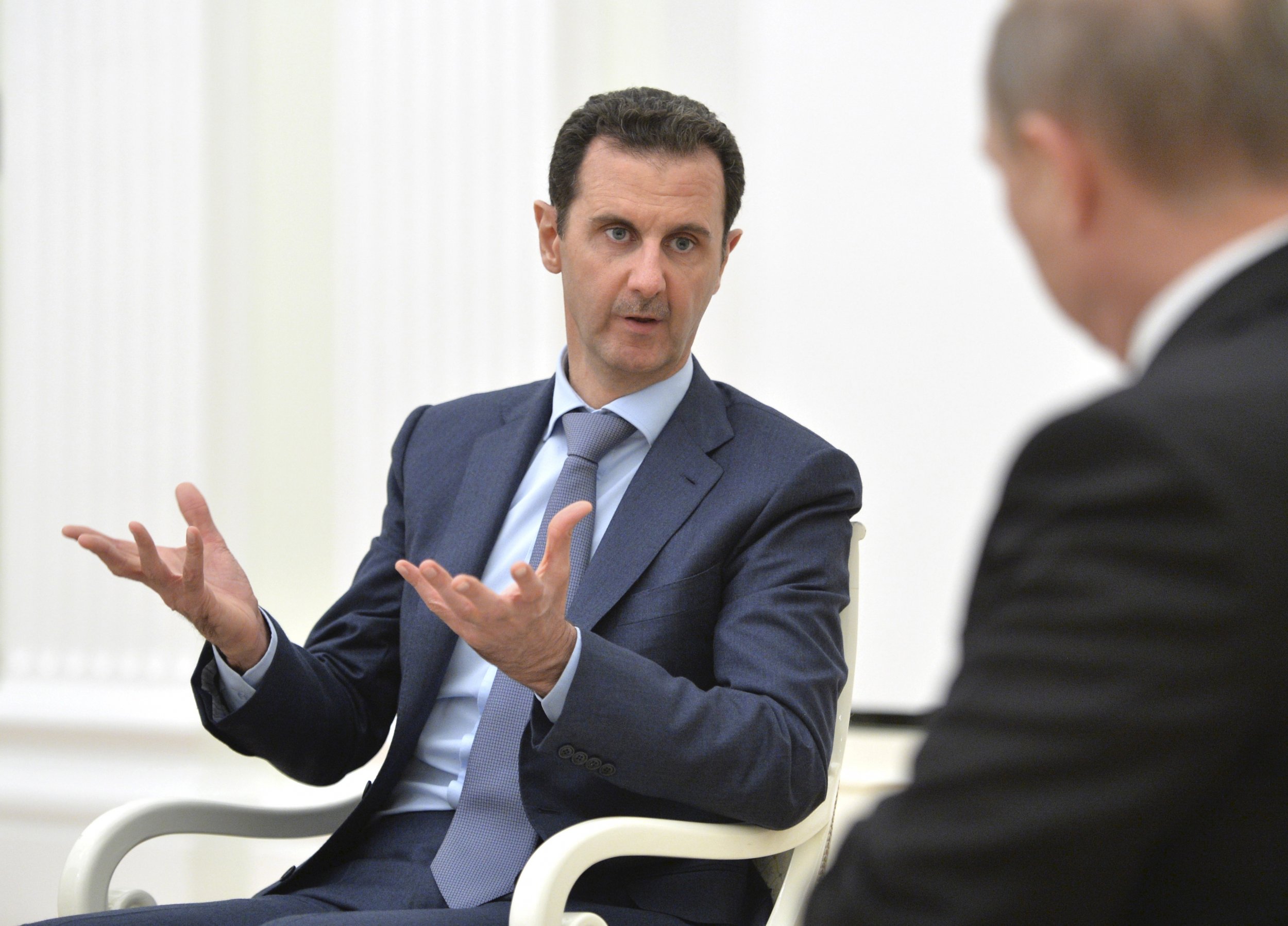 Updated | Russian President Vladimir Putin asked long-time ally Bashar al-Assad to step down as president of Syria toward the end of 2015, the Financial Times reported.
The message from Putin was relayed by Colonel-General Igor Sergun, the head of Russia's GRU military intelligence agency before his death in January, according to two senior western intelligence officials who spoke to the FT on the condition of anonymity.
Sergun was received in Damascus and asked for Assad to relinquish power—something that Assad "angrily" refused to do and insisted there was no future in Syria for Russia unless he was in control of the country.
Sergun died on January 3 at the age of 58, though the circumstances of his death have not been made clear. Officially, he was reported to have died in Moscow from cardiac arrest, but intelligence firm Stratfor reported earlier this month that this was not the case and that the general had actually died while stationed in Lebanon.
According to one European intelligence official, speaking to the FT, after beginning air strikes in Syria "Putin had taken a look under the bonnet [hood] of the Syrian regime and found a lot more problems than he was bargaining for."
Russia began hitting targets in Syria in the last week of September 2015 and its strategy has been the subject of speculation. While it was nominally launching strikes against the Islamic State militant group (ISIS), Russia initially appeared to be primarily hitting areas where the group had no presence.
The Kremlin let on that it was targeting groups besides ISIS but no explicit list has been published. While there has been speculation that Russia is targeting U.S.-backed rebels in Syria, Moscow has repeatedly said that it is working with opposition group Free Syrian Army. The FSA has denied this.
Figures close to the regime told the FT that the relationship between Assad and Russia has changed since September 2015, with some of the enthusiasm in Damascus waning.
"That mood of elation when Russia first got involved lasted for a while, but then people got more pessimistic," said one Damascus businessman, speaking on the condition of anonymity. "Assad's people started to realize that having the big brother defending them meant he could also demand things of them too."
Russia published the official agreement for the air strikes earlier in January, which showed that as early as August Syria had agreed to lend Russia military facilities to use rent-free and had set no deadline for the Russian operation.