Vladimir Putin Seeks Parliamentary Backing Over China Pact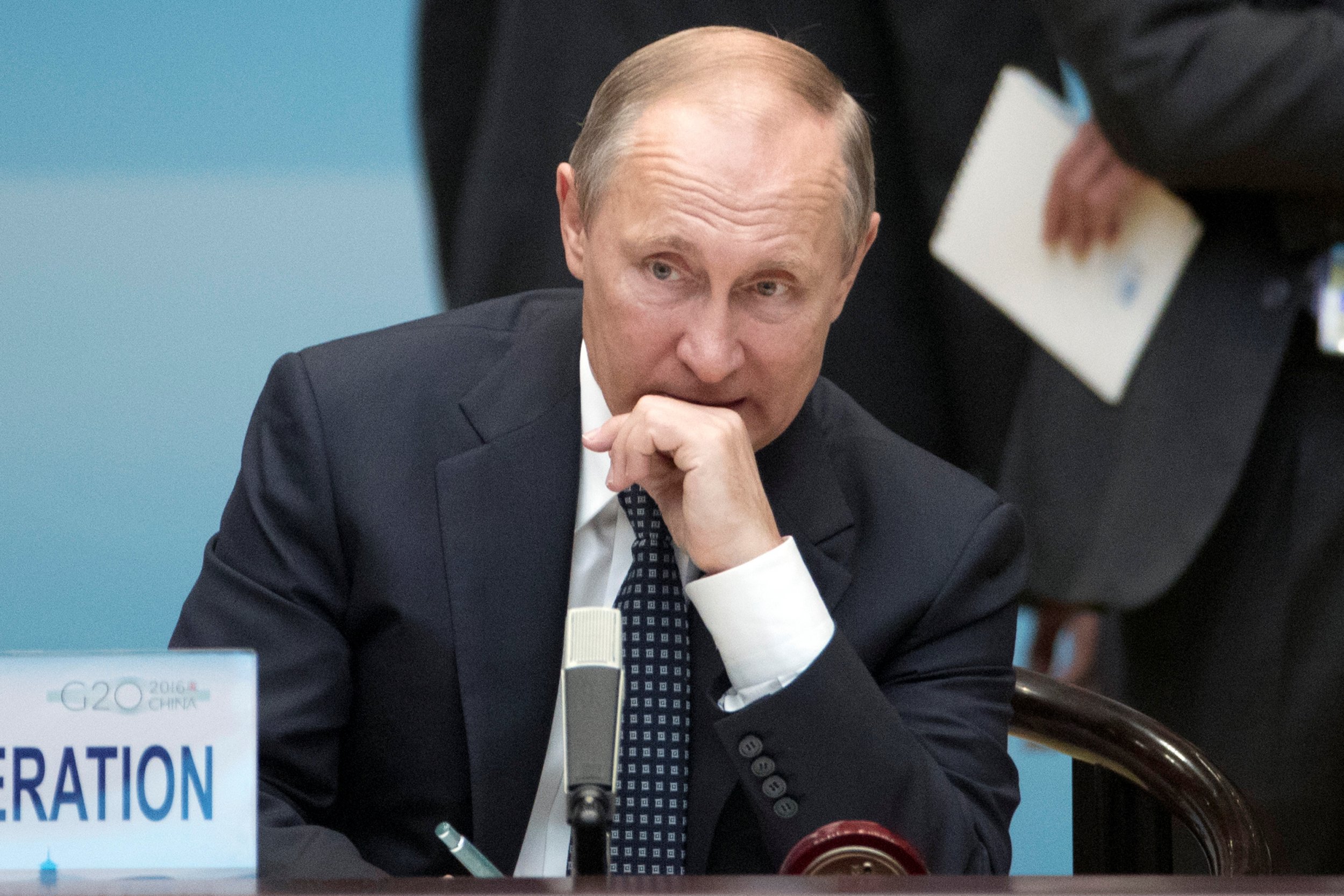 Russian President Vladimir Putin has put forward an agreement with China on intelligence sharing, for the approval of the Russian parliament, the Kremlin reports.
The deal, if ratified will see both countries cooperating on cracking down on "terrorism, separatism extremism" and means the two major powers will exchange information on the whereabouts of illegal arms, ammunition and propaganda materials near their borders.
Russia and China have one of the world's longest land borders, exceeding 4,000 km and spanning five Russian regions and three Chinese provinces.
The agreement also allows for Russian criminal investigators to collaborate with counterparts in China and vice versa.
Oleg Syromolotov, Russia's Deputy Foreign Minister on terrorism will be in charge of reviewing the blueprint for the treaty.
Russia and China have attempted increased cooperation economically and politically in recent years, with Russia seeking to prove it is not isolated despite Western sanctions over Ukraine.
Meanwhile China's slowing economic growth and dissatisfaction with the West's negative reaction to its claims over the South China Sea, has seen it host several Russian delegations including a naval drill with Russia in the South China Sea earlier this month.
Parliamentary ratification of international agreements in Russia is not required for it to come into effect, as the Russian deal to deploy military assets to Syria was only sanctioned a year after being struck by both governments and implemented.
However, the plan's approval would strengthen its legal status and serve as an endorsement for Moscow's relations with Beijing.