Majority of Russian Voters Back Putin for Fourth Term: Poll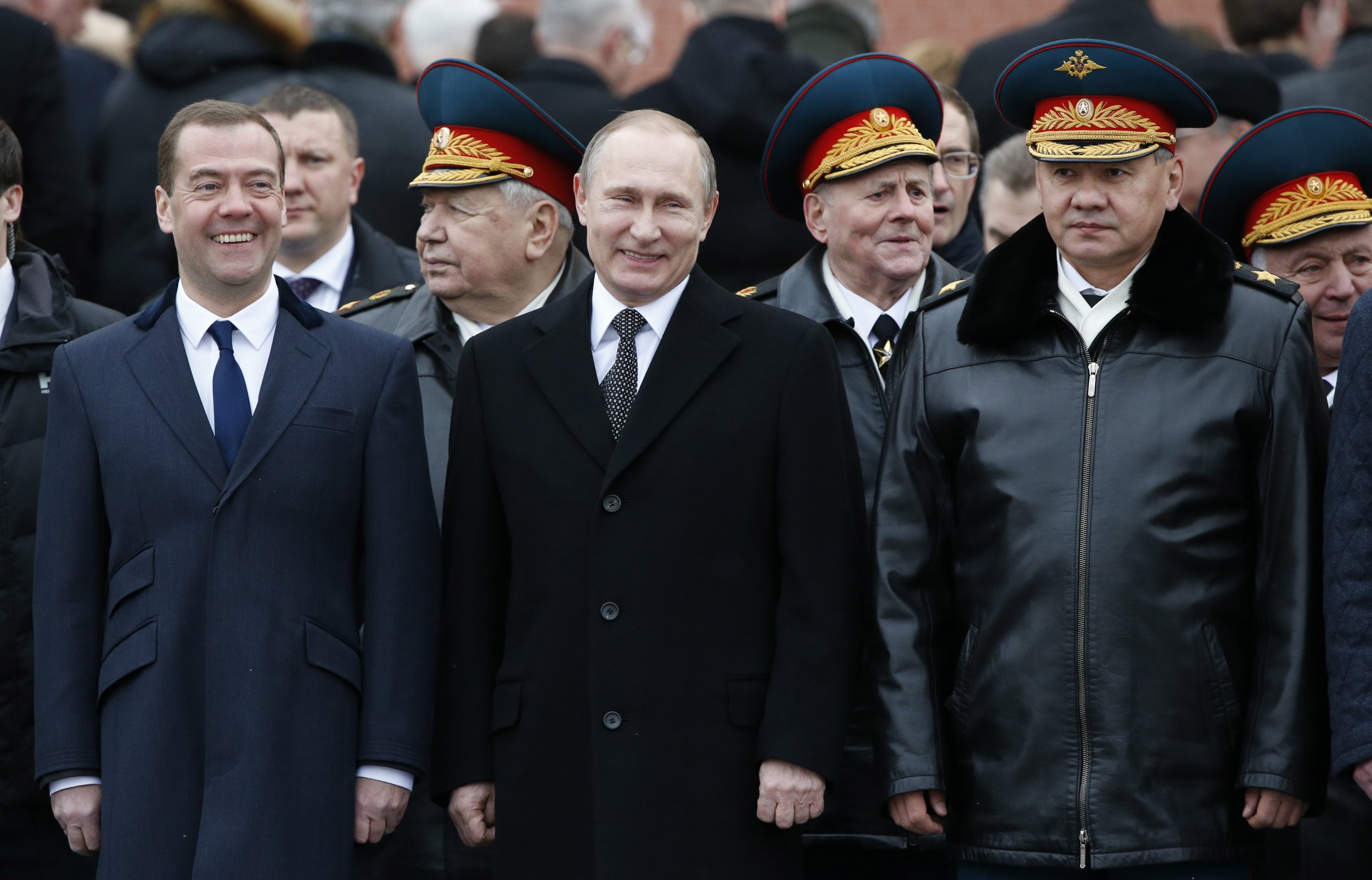 The vast majority of Russians would vote for Vladimir Putin if he chose to run for president for a fourth time—a record high rating since his return to power in 2012, Russian state pollster WCIOM reports.
According to a survey of 1,600 Russians, conducted in January but published on Thursday, 74 percent of Russians would back Putin for a fourth term. The figure is not only higher than in previous such polls by WCIOM but is also higher than the percentage of votes he has received in any election to date. So far, the most he has won was 71 percent of the vote, in the 2004 presidential election when he began his second term.
Only 15 percent of those polled said they would likely not support Putin if he ran for re-election again in 2018, compared to 39 percent who gave the same answer in 2012.
Since Russia annexed Crimea from Ukraine in 2014, Putin has enjoyed a huge spike in popularity. Independent pollster the Levada Center estimated Putin's approval rating to be 86 percent in February 2015, up from 65 percent two years prior, while WCIOM reported in October 2015 that it had risen further to 89.9 percent.
But opposition figures have rejected Putin's stellar polling figures. Anti-corruption blogger Alexey Navalny told Echo of Moscow last year that Putin's high approval rating was "fiction".
"The only reason that Putin has his approval rating, that United Russia has the votes they have, is because they do not let us stand for election," Navalny added, referring to his Party of Progress and other allied movements that are repeatedly denied registration.
In July, Putin critic Mikhail Khodorkovsky said he believed Putin would run and win in the 2018 presidential election but would step down the following year due to a drop in his popularity.
"He lives in another reality—not an economic one, not a political one, but already, I think, in a religious one," Khodorkovsky said of Putin. "He sees himself as the chieftain of the post-American world."
In 2014, Putin said he had not yet decided if he would run for a fourth term, but said he did not plan to rule for the rest of his life.