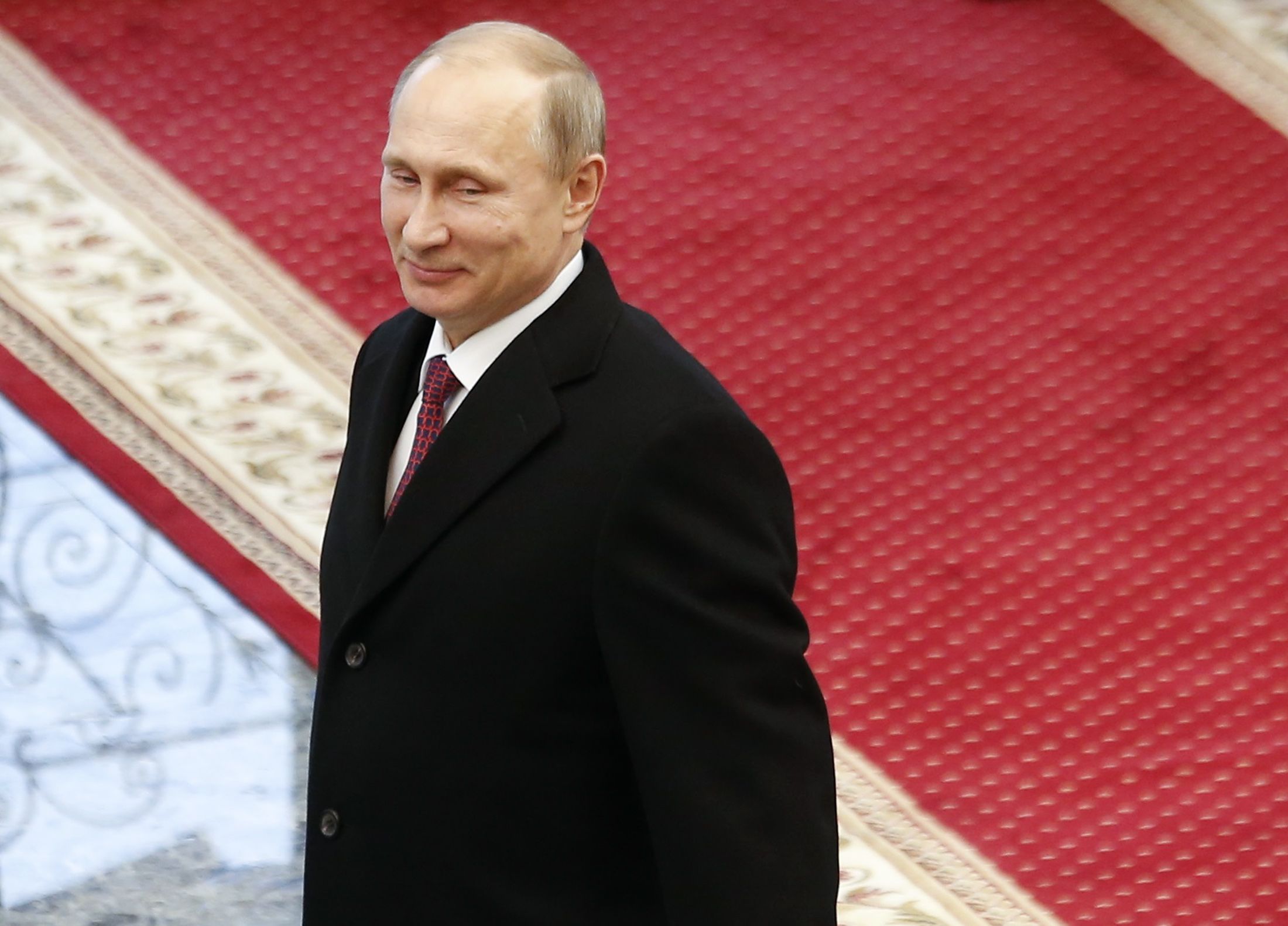 A sensational German television documentary claims that the Russian President Vladimir Putin regularly used violence against his former wife, Lyudmila, among a series of other extraordinary and bizarre claims.
The documentary, Putin the Man, aired earlier this week on ZDF television. The show's makers apparently obtained access to previously unseen files by an unidentified Western intelligence agency, which provided details of Putin's time as a KGB officer stationed in Dresden in the 1980s. A secretary inside the Dresden KGB office, with the codename "Lehnchen" who was a friend of Putin's ex-wife, reportedly told superiors that he regularly beat Lyudmila, whom he divorced in 2013.
Putin is also portrayed in the programme as a man consumed by vanity. The show alleges that the 62-year-old likes to eat cottage cheese for breakfast in order to stay trim, and has secretly undergone a facelift operation. This is in stark contrast to his time spent in east Germany, when Putin was overweight and a heavy drinker. "He was depressed, fat, lazy and disillusioned," Masha Gessen, an author and activist, told the documentary.
According to the documentary, the Russian president is terrified by his own mortality. That may not be surprising, considering that the show also reveals he has been the target of no less than five assassination plots. He is completely power-obsessed, the show says, and enjoys making people wait for him, once keeping Queen Elizabeth II waiting for half an hour.
Some of the allegations are already quite well known. Ben Judah, who has written extensively about the Russian president for Newsweek, was contacted for the programme. In a Newsweek feature based on a large number of interviews with insiders, Judah explained that Putin likes to rise late and does most of his work in the afternoon, is a fitness fanatic and keeps busy even on the weekend, sometimes has study sessions in the afternoon, mostly in English, while his teacher helps him learn difficult words by singing songs with him. He is thought to pray or make a confession on occasional Sundays.
According to Judah, Putin commands such fascination, both in Europe and abroad, because of the current crisis in eastern Ukraine. "He has gone to war and is attacking people, what could be more important?" But Judah thinks that as well as being a figure who commands fear, the West also likes to mock him. "He comforts the West as a figure of ridicule," he says.
But according to Masha Gessen, Putin is a "threat to the world as we know it. In fact, he has already ended it by starting the war in Ukraine". There is nothing that can be used strategically to topple him, Gessen claims, because "he believes he has a mission. His only weakness is losing power and he will do anything to retain it."
Putin was estimated to be worth $200bn by his fierce critic, Bill Browder, in a CNN interview that aired today. If the estimation is correct, it would make Putin the richest man in the world, and possibly the richest man in history.