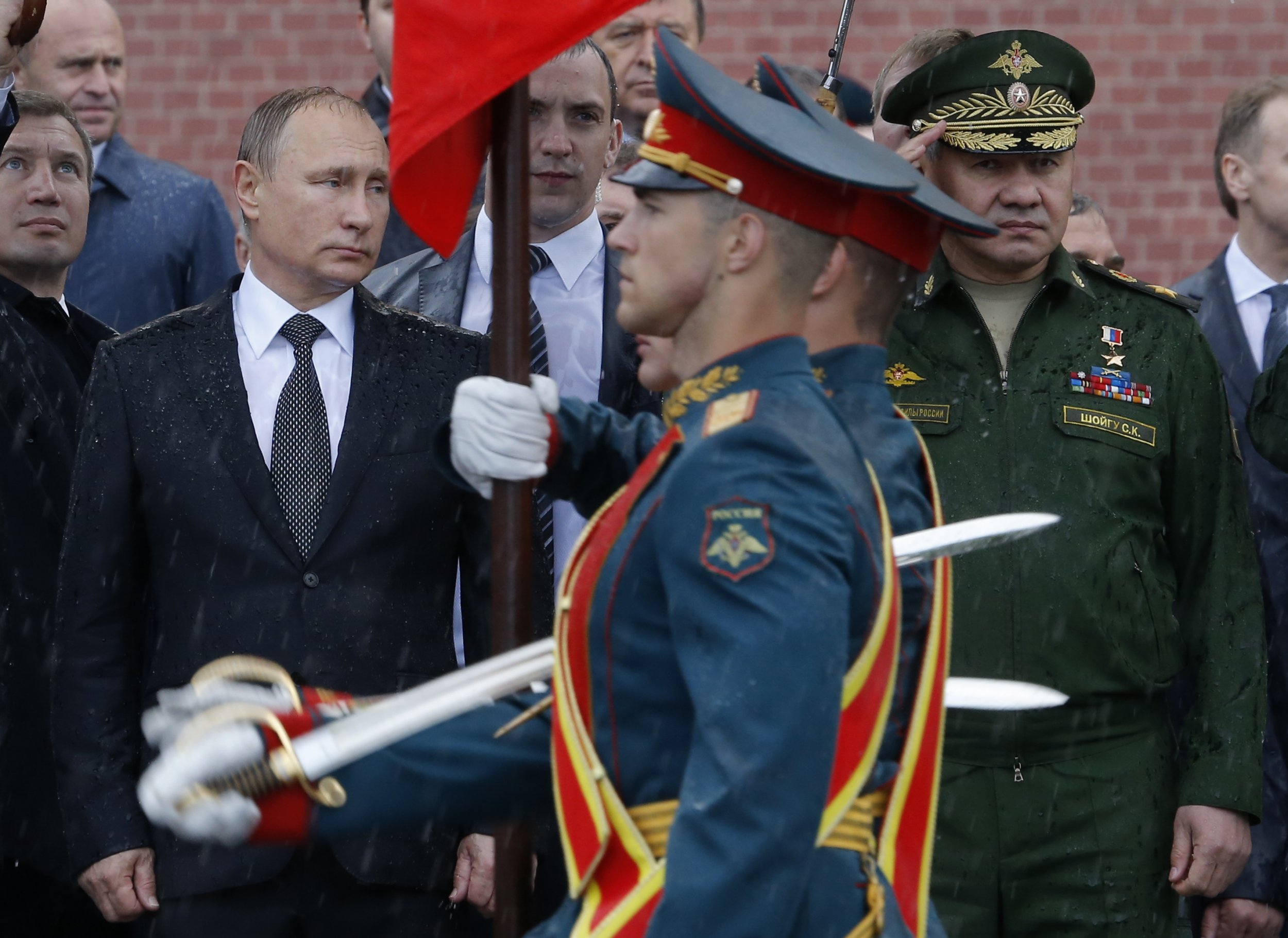 Soviet dictator Joseph Stalin has been voted the most "outstanding" figure in Russia's history, beating the country's most beloved poet, Alexander Pushkin, and current Russian leader Vladimir Putin.
The poll, by Russia's independent Levada Center, is the latest to showcase the changing view amongst Russians of Stalin, who presided over mass deportations, a network of concentration camps—or gulags—and is believed to be responsible for the deaths of around 20 million Soviet citizens.
But for many Russians it is Stalin's role in winning World War II that is remembered and encouraged in government propaganda. Recent approval ratings of Stalin and the man he succeeded—Vladimir Lenin—show that both enjoy majority approval in Russia.
Read More: The majority of Russians think their army could have beaten the Nazis without U.S. or allies
When asked to rank the most extraordinary individuals in their country's history, 38 percent of Russians pointed to Stalin, Russian news agency Interfax reported. The Georgian-born leader had the largest share of the vote, even if it is slightly lower than the 42 percent share he received in 2012.
Aside from Stalin, he most significant mover and shaker in the ranking was Russian President Vladimir Putin. Breathing down Stalin's neck with 34 percent of the vote, Putin shared the second place with the great patron of Russian Romantic verse, Alexander Pushkin.
In 2012, as Putin's third and controversial presidential term was in its nascency, the former KGB man was fifth. Not only has he leapfrogged Pushkin in the last five years, but he also pulled ahead of Tsar Peter the Great and Lenin who tied for second place at the time.
The latest instalment of the survey has Lenin losing ground to Putin and Pushkin, with 32 percent and Peter the Great behind him with 29 percent.
Further down the pecking order were the first man in space, Yuri Gagarin, the author of War and Peace, Lev Tolstoy, World War II military commander Grigory Zhukov, the only woman to crack the top 10, Empress Catherine the Great, and writer Mikhail Lermontov.
Putin is the only living person in the top 10 of the list and the only one never to have a town or region of Russia named after him. His approval in Russia has consistently stayed above 80 percent since the annexation of Crimea from Ukraine in 2014 and is tipped to reclaim the presidency in 2018, although he is yet to announce officially if he intends to run.