Putin: 'Paris Attacks Could Have Been Avoided If The U.S. Had Listened To Me'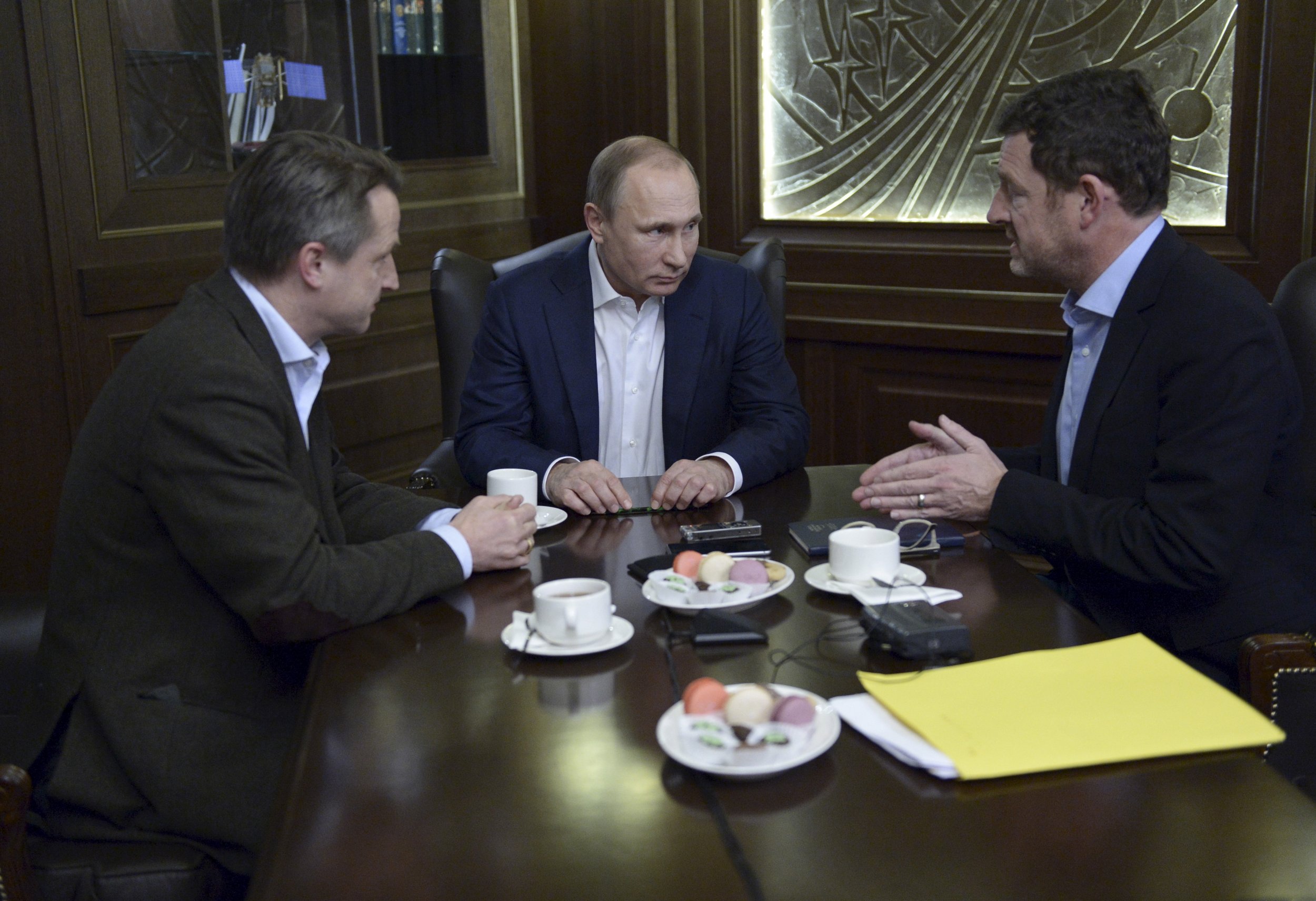 Russian President Vladimir Putin has said the Islamist attacks in Paris that killed 130 people in November could have been avoided if the U.S. and others had listened to his advice, and not intervened in the Middle East.
Putin gave a rare foreign interview to popular German tabloid Bild on January 5 in the Russian city of Sochi, with the full text being published by the newspaper and the Kremlin on Monday. In it, Putin discusses Russia's relationship with Germany, his apparent change in attitude towards the West over the last 15 years and the annexation of Crimea.
When asked if he would ever revert to preaching solidarity with the U.S. and dismissing the possibility of confrontation with Western countries, as he did in the early period of his reign Putin said his approach had not changed.
"I've never changed. I even feel just as young today," Putin said. He also said he continues to be friends with the foreign leaders he worked with during his first two terms as President (2000—2008) such as ex-German Chancellor Gerhard Schröder. The two have been pictured together since, with the former German leader, celebrating his 70 birthday in Russia with Putin in 2014.
"After September 11, I was the first to phone President [George] Bush and express my solidarity," Putin added.
Putin however maintained that despite this show of solidarity, Schröder, then-French President Jacques Chirac and himself were right to be critical of the U.S., U.K. and others' decision to send troops to Iraq.
"If they had listened to Schröder, listened to Chirac or listened to me, perhaps the recent terrorist attacks in Paris would not have happened, because there would not have been this spread of terrorism on the territory of Iraq, Libya and other countries in the Middle East," Putin said.
"We face a common threat and just as we did then, we continue to strive today to unite the efforts of all states, both in Europe and the world at large, to combat these threats."
When asked about what mistakes the West had made since the end of the Cold War, Putin pointed to NATO expansion and attempted regime changes in the Middle East, blaming the ongoing refugee crisis on these factors.
"We actively objected to what happened in Iraq and in Libya," Putin said, referring to the military campaigns in the two countries. "Nobody listened to us!"
"Now, when you have hundreds of thousands, even a million refugees, do you think our position was anti-Western or pro-Western," Putin said, referring to Germany being the country to take in the largest share of refugees.
In September, Putin made a similar claim, citing Europe's "blind following" of the U.S.as a root cause of the migrant crisis.
When asked about Russia's mistakes in the aftermath of the Cold War, Putin was brief. He conceded that Moscow had committed some errors but that these were "not making a claim for our national interests from the very start."
"Then perhaps the world would have been more balanced," Putin said, not clarifying in what way Russia should have been more resolute about its interests. Seemingly puzzled, his interviewers asked him if he really believed that since 1990, Russia had not expressed its national interests clearly enough, to which Putin answered "absolutely".
In an extended discussion about Crimea, which Russia annexed from Ukraine in 2014, Putin defended the decision to add the peninsula to Russia's territory, saying that "international law was not violated".
"The accession of Crimea into Russia was a just decision," Putin said, explaining that Crimea had joined Russia as part of a democratic referendum. The referendum was not internationally recognized, as it was held following the seizing of government buildings in Crimea by unmarked but highly armed troops believed by Western governments to be Russian soldiers. Russia maintains the troops were Crimean volunteers.
"To me it is not the territory or the borders that is important, it is the people," Putin added.