Putin Dismisses Reports That Russia Is Bombing Syrian Opposition As Lies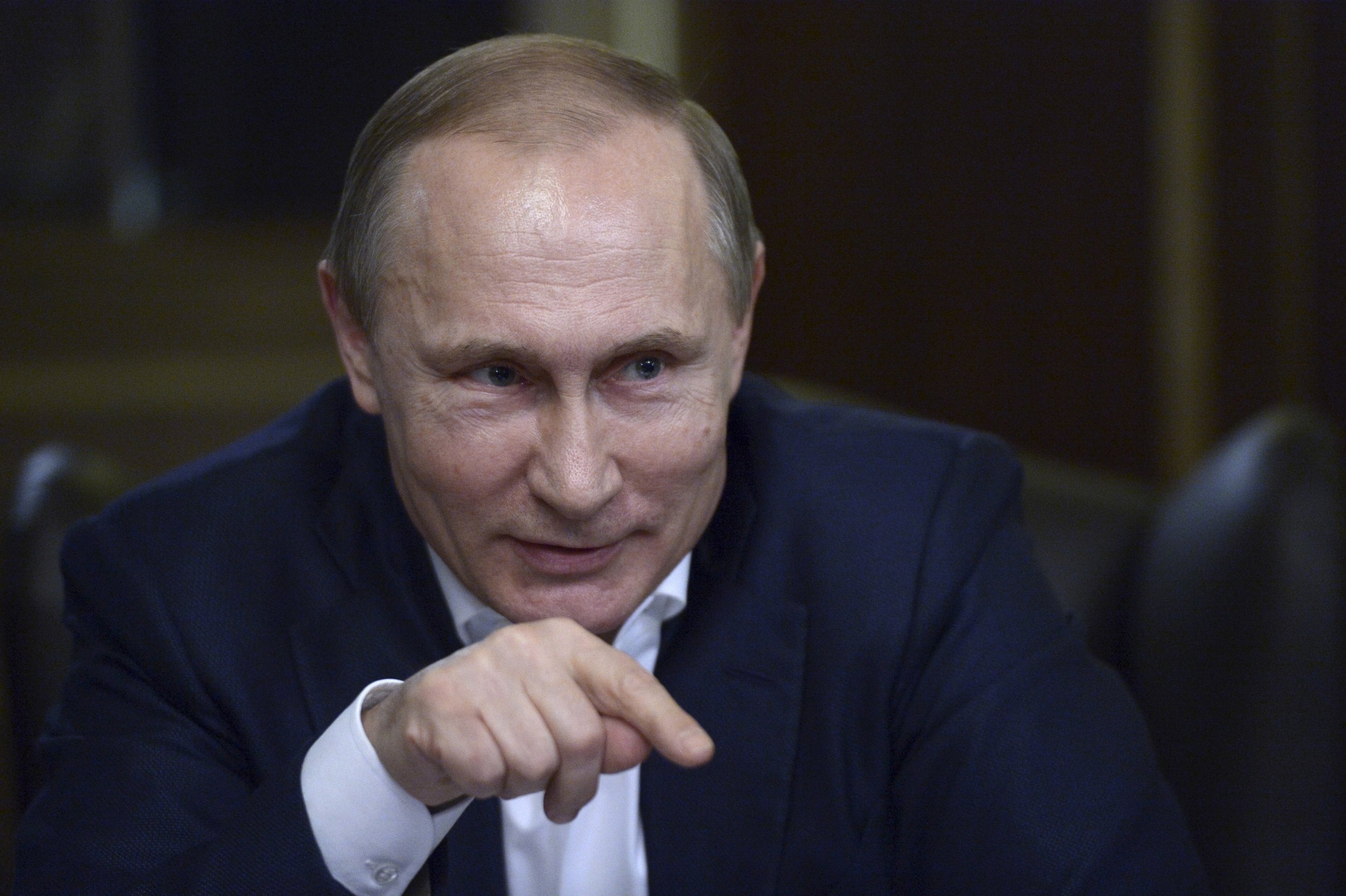 Russian President Vladimir Putin has dismissed Western media reports that Russia has bombed targets in Syria not belonging to the Islamic State militant group (ISIS) as "lies" and defended Syrian President Bashar Assad, German tabloid Bild reports.
Putin was interviewed by Bild in Sochi, Russia, on January 5, with the paper publishing the discussion in two parts - the first half on Monday and the second on Tuesday. The Kremlin published an official transcript of the interview in Russian.
When asked about Western reports that Russian airstrikes are primarily targeting groups other than ISIS, including groups opposed to Assad, Putin was defiant.
"They're all lying," Putin said, shifting the focus to the casualties of Western airstrikes. "The U.S. air force, I believe, hit a Medecins Sans Frontieres hospital in Afghanistan, in Kunduz by mistake. People died, doctors were hurt and some died. The Western press has tried to hush this up, saying nothing, trying to forget, to hurry up and forget quickly.
"But these fake stories, they churn out constantly - that our airmen are hitting civilian targets. Unless you consider oil convoys, consisting of thousands of oil and petrol trucks, peaceful targets then yes you can say we do hit them but everyone is hitting them - the Americans, the French and whomever else it suits."
When asked about Assad and whether he considered the head of the repressive Syrian regime an ally, Putin was a tad more subdued, conceding Assad had erred but still blamed the West's backing of anti-Assad rebels in the Syrian civil war.
"You know, that is a very delicate topic. I think that President Assad committed some mistakes from the onset of the Syrian conflict," Putin said. "But do we not know that the conflict would not have escalated to this scale if fighters were not backed from the outside with massive amounts of money and arms since the beginning?
"In these conflicts, of course, unfortunately it is the peaceful population that suffers. But who is responsible for this? The government that is trying to maintain its sovereignty and to combat with those anti-constitutional actions, as well as those who organize this armed battle with the government?"
When asked if Assad's repression constituted an attempt to destroy his own people—something of which Assad has been accused of by leaders of the U.S., U.K. and other Western states—Putin once again defended the Syrian leader.
"He isn't aiming for the destruction of his own people. He's fighting those who come to him with guns in their hands. If peace-loving people suffer as a result, then I think that above all the responsibility for this lies in those who fight against him with guns in their hands and those who help these formations."
The interview's final question hit on another hot topic that will only get hotter in the coming two years - the FIFA World Cup in 2018. Russia was selected to host the tournament in a process which also chose Qatar as the host for the following instalment in 2022. Since then, however, the transparency of the inner workings of FIFA, and the selection process specifically, have been called into question. Serious corruption allegations have forced FIFA President Sepp Blatter to step down, dozens of officials being questioned and some charged, with even Blatter's heir apparent—French football legend Michel Platini—now facing a lifetime ban from football on fraud charges.
Meanwhile, Russia's relationship to the West has also turned more adversarial, the pressure mounting for Kremlin critics inside Russia and Moscow exercising a more heavy-handed crackdown on defiance outside of Russia in backing separatist rebels in Ukraine.
In much the same way as the last major sporting tournament hosted by Russia—the Winter Olympics in 2014—was dogged by controversy over its declining human rights record, Russia prepares to host another global sporting spectacle with politics as the backdrop.
Putin admitted that Russia still has a long way to go to make people "feel that they are really influencing the government", but denied that the tournament is in jeopardy.
"When it comes to attempts to use sport for political points and political defiance, I consider this a huge mistake. This is done only by stupid people," Putin said, not naming any names. "If any problems arise, in particular on the international level then sports, art, music, ballet, opera, these are means that ought to unite people, not divide them. We must support this role of art and sports and not degrade or destroy it."