Putin Receives Hundreds of Roses From Parliament for His Birthday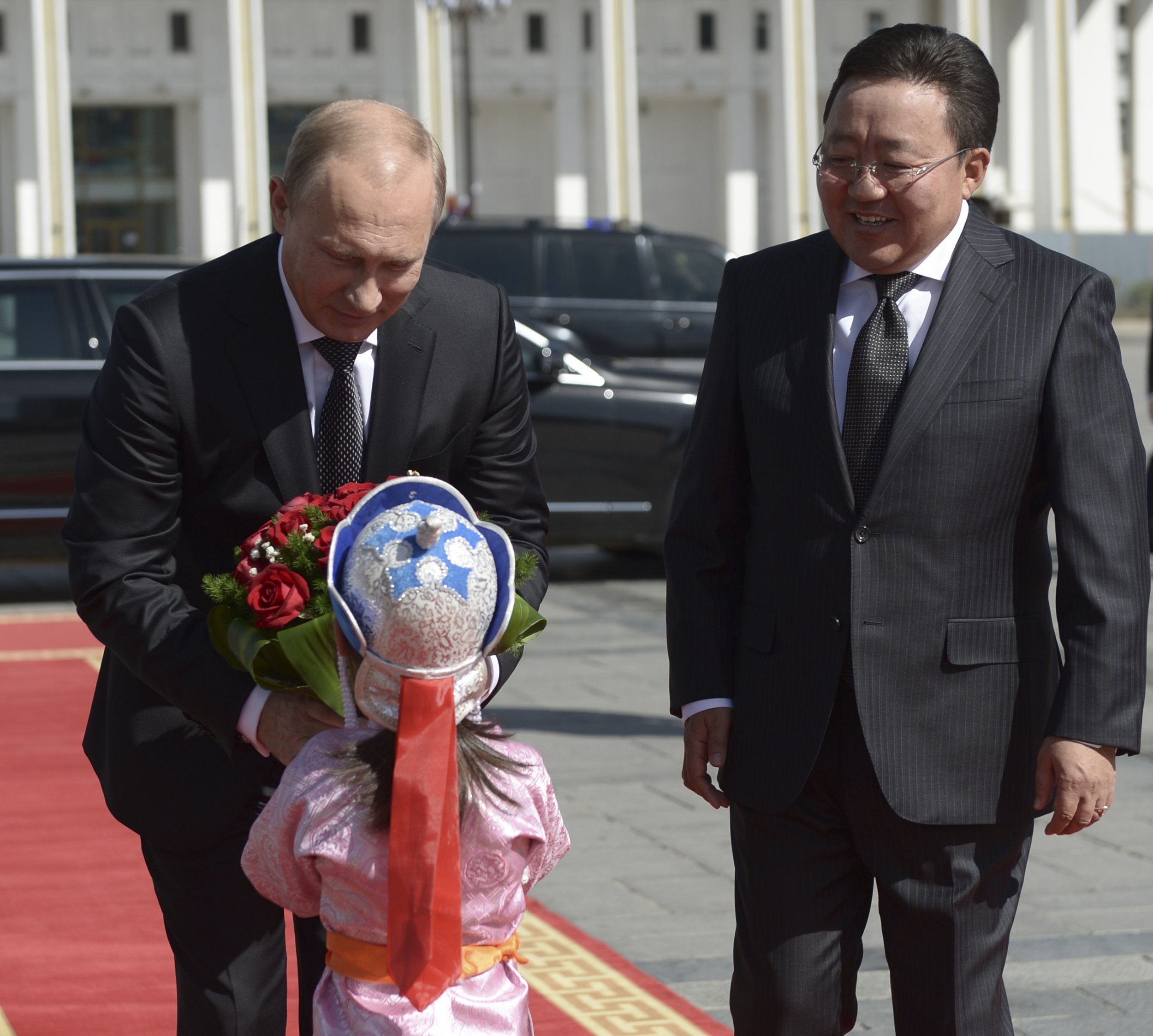 Russian President Vladimir Putin may be celebrating his birthday in private but his members of parliament made an occasion of the date, sending him 450 roses—one from each lawmaker.
Putin turns 64 on Friday and the Kremlin announced he will be holding no meetings, opting instead to mark the day with close friends and family. In Russia's lower house of parliament (State Duma), however, members shelled out for a bouquet of 450 roses at the request of his United Russia party, state news agency Itar-Tass reports.
The idea was put forward by United Russia member Valentina Tereshkova in session and Duma speaker Vyacheslav Volodin, appointed by Putin himself, asked if there were anyone against this. The Duma raised no objections.
Putin has annually been spoiled with gifts on his birthday from Russian people and world leaders alike, though the extravagant gifts have reduced in recent years.
In 2010, while prime minister, Putin received an erotic calendar from the female students of Moscow State University journalism faculty. The 2011 calendar had a scantily clad student for each month and a seasonal token of affection, such as "the forest fires have been put out, but I am still burning" from Miss March. One even left her number, though after an investigation, Russian tabloids discovered that the phone number belonged to a man.
The Russian leader has also been given plenty of animals over the years, including a crocodile, three dogs and six horses, three of which were Arabian, given to him by the King of Jordan himself. The most famous living gift to Putin on his birthday, however, was tiger cub Mashenka, which was unveiled in a basket at a press event in Putin's Moscow residence in 2008. He refused to say who the unusual gift was from.
By far the most grandiose gift Putin received last year was the tribute paid to him by Chechen strongman leader Ramzan Kadyrov, who held a special event in Grozny city's football ground. Kadyrov filled the arena with spectators who all held placards in the colors of the Russian flag, while a giant banner of his mentor's face and the caption "the best president in the world" was stretched across the pitch.
Putin Receives Hundreds of Roses From Parliament for His Birthday | World