Ukraine Pushes Putin Double Theory: 'Different' Habits, Ears, Heights
Ukraine on Tuesday continued to push the unsubstantiated claim that Russian President Vladimir Putin has been using body doubles, amid swirling rumors that the leader's health is deteriorating.
Ukraine's military intelligence chief, Major General Kyrylo Budanov, suggested during an appearance on Ukrainian TV channel "Groshi" that in several appearances Putin has made recently, his habits, appearance, and even height have changed.
"The picture, let's say, of the ears, is different. And it's like a fingerprint, each person's ear picture is unique. It cannot be repeated," he said, without offering concrete evidence to back up his claims.
Budanov was cited by Ukrainian news outlet TSN as saying that he believes the Russian president is seriously ill, and that this is no big secret. He suggested that Putin is using body doubles to avoid making public appearances.
"They [Putin's body doubles] have different habits, different mannerisms, different gaits, sometimes even different heights, if you look closely," Budanov added.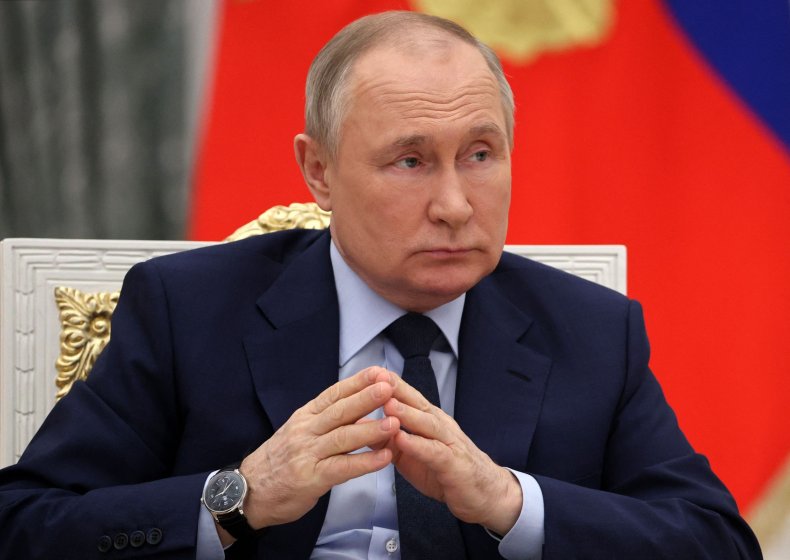 Speculations surrounding Putin's health intensified after he launched an invasion against Ukraine on February 24. Some have pointed to videos of the Russian leader appearing shaky or tense as indicating that he could have Parkinson's disease, while investigative news outlet Proekt Media claimed that from 2016 to 2019, Putin was accompanied by doctors, including a thyroid cancer surgeon, on a number of trips.
Over the weekend, a video appeared to show that Putin was unable to use his right arm to swat away a mosquito buzzing near his face, while he used his left arm to scratch around his head.
The Kremlin has pushed back against the allegations, with spokesman Dmitry Peskov telling reporters last month that the rumors about the state of the Putin's health in recent months are "nothing but fakes."
Budanov's remarks come a day after Ukrainian Major General Vadym Skibitsky made similar claims in an interview with The Telegraph.
Skibitsky said that Putin is "not in good health physically or mentally" and that members of his inner circle have begun "panicking about his health."
"He uses a lot of doubles...and sometimes it is difficult to detect if it is the real Putin or someone replacing him," the general said.
He added that Putin isn't likely to halt his war against Ukraine anytime soon.
"The main strategic goal remains the same—the total destruction of Ukraine as a state," Skibitsky said. "He's not likely to stop, he has no room for maneuver. He understands the resistance from Ukraine will remain very strong, therefore he destroys everything he sees as obstacles to this strategic goal."
Newsweek has contacted Russia's foreign ministry for comment.