Putin Building Up Russia's Military at Ukraine Border: Report
Ukrainian officials on Wednesday reported Russia has built up its military forces in recent days along the border of Ukraine.
The General Staff of the Armed Forces of Ukraine wrote in a Facebook post that Russian President Vladimir Putin's military had moved up to 40 Mi-24 and Mi-8 helicopters into the Russia's Belgorod province, which sits near the border of Ukraine.
Belarus began large-scale military drills on Wednesday, leading some analysts to speculate that the country may soon see Putin make an effort to expand his war on Ukraine. Reports have also stated Putin could officially declare war on Ukraine on Victory Day, an annual Russian commemoration of the end of World War II on May 9, based on intelligence from U.K. defense officials. The Kremlin on Wednesday disputed those reports.
Meanwhile, peace negotiations have stalled since Ukraine accused Russia of committing war crimes by massacring civilians in communities near the capital city of Kyiv. Last week, United Nations Secretary-General António Guterres met Putin in Moscow to discuss how to end the war. Days later, Guterres visited Ukrainian President Volodymyr Zelensky in Kyiv, a trip that was marked by a Russian missile attack on the capital soon after their meeting.
The General Staff's post noted other recent tactical maneuvers undertaken by Russia.
"The command of the Russian troops is trying to increase the pace of the offensive in east of Ukraine in order to reach the administrative borders of Luhansk and Donetsk Oblast, as well as to develop an offensive in the Zaporizhzhia and Kryvyi Rih areas," the statement read.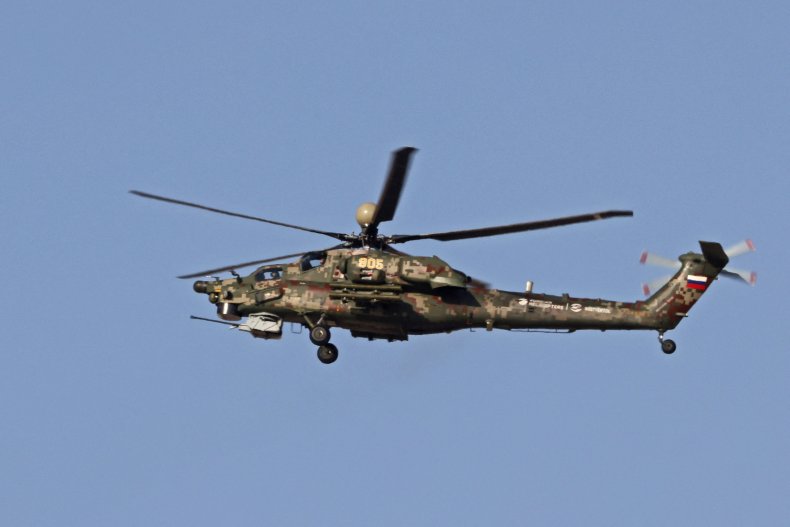 The message from Ukraine's military staff also documented the presence of military forces from Belarus along its border with Ukraine in the Belarus regions of Brest and Gomel.
"There is an increase in the air defense system in the Gomel region, training of electronic warfare units," the statement said. "In the future, demonstration and provocative actions in areas close to the state border of Ukraine are not excluded."
The General Staff added that a Russian tank division is also situated near the Ukrainian border close to the village of Kozino in Russia's Kursk region. The purpose of this division, according to Ukraine's military, is to "prevent the transfer of reserves of Ukrainian troops to threatening areas."
The post said Russian forces have faced some recent defeats against Ukraine, including in the village of Novosilka, where the General Staff reported Russian troops "suffered losses and retreated."
Newsweek reached out to Ukraine's Ministry of Foreign Affairs and the Russian Foreign Ministry for comment.