Putin Called Obama to Discuss Syria, Ukraine and Karabakh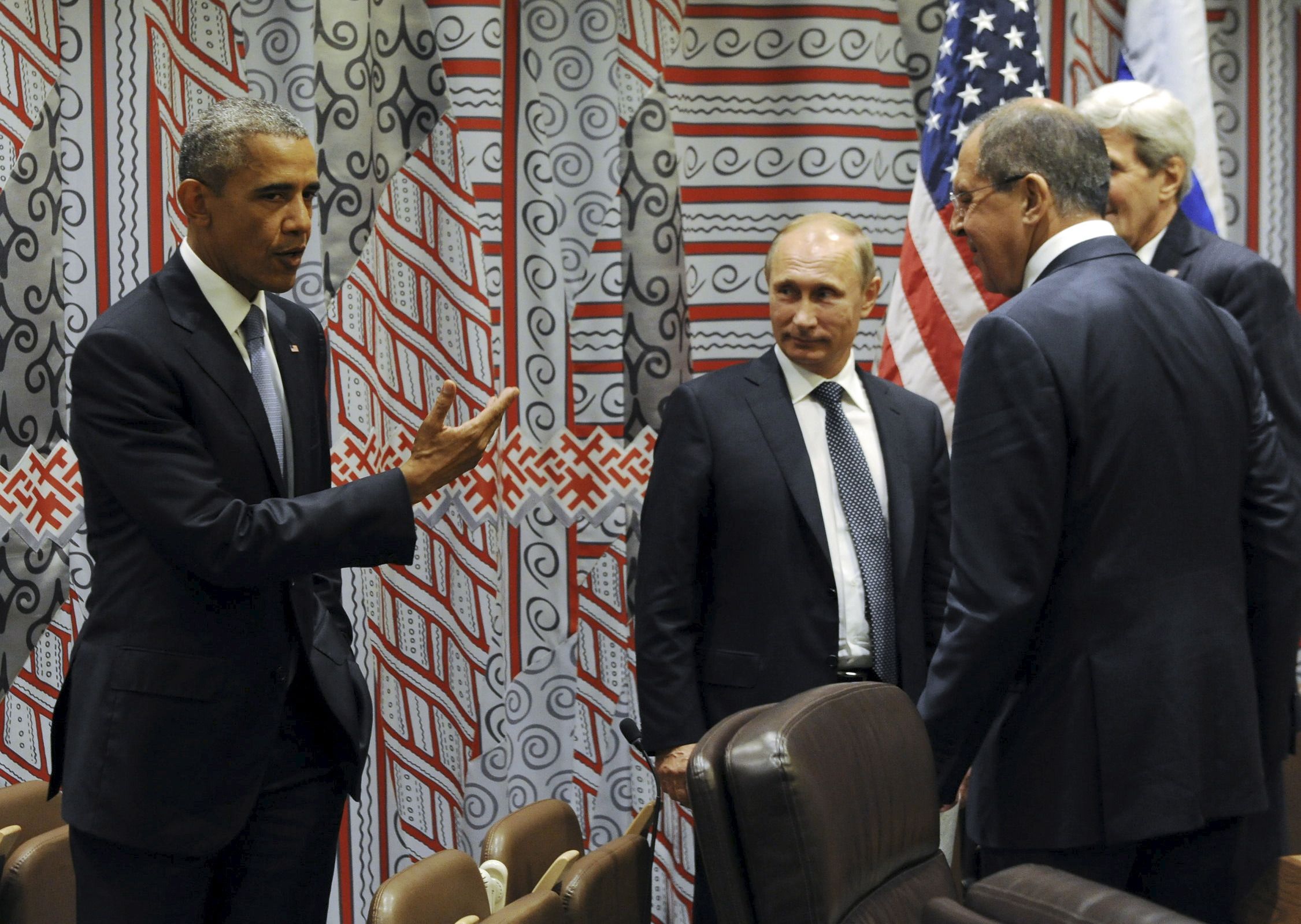 Russian President Vladimir Putin phoned U.S. counterpart Barack Obama to discuss Syria, Ukraine and the conflict between Armenia and Azerbaijan.
The readouts from Wednesday's conversation published by the White House and Kremlin had some notable differences, with each leader stressing their side on each issue.
According to the Kremlin's statement, during their discussion on Syria, Putin called on Obama to find a way to separate militant groups from the moderate Syrian opposition in order to continue peace talks. Meanwhile, according to the White House, Obama stressed to Putin "the failure of the Syrian regime" to comply with the ceasefire and urged Russia to pressure its ally towards compliance.
The Kremlin also said that Obama "gave high praise to Russia's efforts" in regulating the conflict between Azerbaijan and Armenian-backed forces in Nagorno Karabakh. The White House makes no mention of this, but instead affirms Obama's willingness to maintain U.S. efforts in peace initiatives in the region.
The two leaders also appeared to be talking past each other when it came to Ukraine, with Putin insisting the U.S. see the importance of including the Russian-backed separatist groups in dialogue.
Ukraine considers Russia to be behind the separatists so it has repeatedly called for Russian officials to represent the separatist forces in peace talks, while Russia denies this and argues that the dispute is domestic. For that reason Obama asked Putin to ensure the uptick in violence in eastern Ukraine is reversed and Russia implement the ceasefire agreed by all sides last year.