Putin Calls for Russian Withdrawal From Syria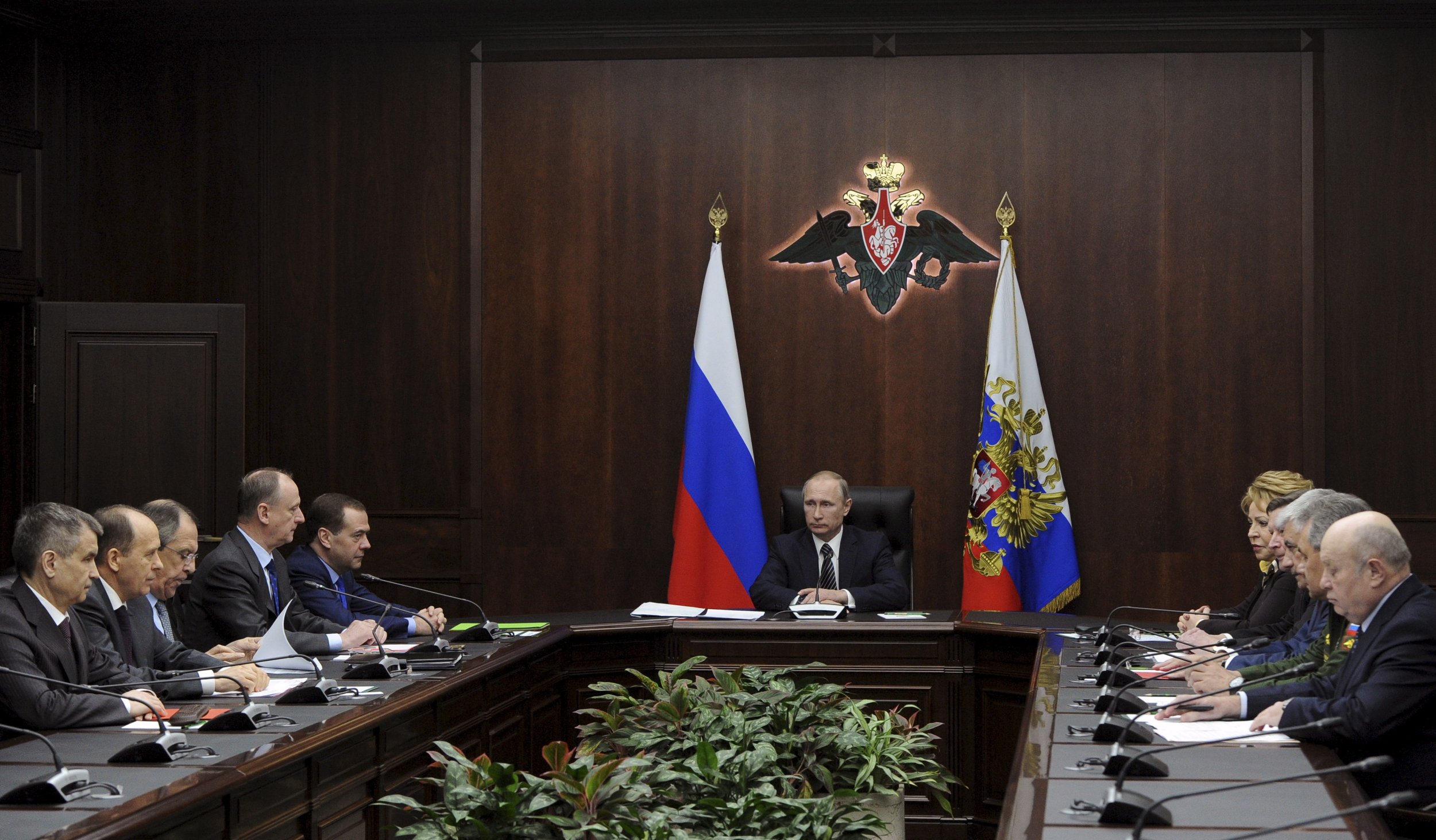 Russian President Vladimir has called for Russian forces to withdraw from Syria, at a meeting with Defence Minister Sergey Shoigu and Foreign Minister Sergey Lavrov.
"I think that the task assigned to the Ministry of Defense, as a whole has been accomplished. Therefore, I order effective tomorrow (March 15) to start withdrawing the main part of our military factions from the Syrian Arab Republic," Putin told his ministers in a televised meeting.
Russia has been carrying out airstrikes in Syria since the last day of September, in a controversial campaign, hitting both Islamist groups and militants fighting Moscow-ally President Bashar Assad .
Despite receiving much publicity particularly inside Russia the military operation caused outrage among Western governments, who repeatedly complained that U.S.-backed rebels and anti-Assad fighters on the ground were being targeted by Russian jets . The Kremlin claimed that it was targeting a list of groups besides Islamist group Islamic State (ISIS) .
At a meeting on Monday afternoon Putin broadcast live on Russian state news channel Rossiya24 Putin praised the"Syrian armed forces and the patriotic forces in Syria". He also hailed Russia's efforts in the country for enabling the peace process to begin.
A ceasefire has been in place in Syria since February, which has largely held.
Putin's praise also extended to his troops for displaying professionalism, teamwork and their capability of running operations away from familiar territory close to Russia's borders.
"I hope that today's decision will be a good signal to all parties in the conflict," Putin said, adding that he wanted the move to inspire "trust" among parties involved in the ceasefire.
During his meeting with Putin, Shoygu reported that Russian airstrikes had killed over 2,000 Russian nationals who were fighting in Syria for extremist groups.
Throughout Russia's campaign, its Ministry of Defence has explicitly denied reports of civilian casualties, however human rights groups have reported the collateral loss of life is well into the hundreds.
Human rights organisation Amnesty International reported in December that 200 civilians were killed in the space of two months of airstrikes alone. Meanwhile Syrian watchdog reported that in January Russia killed over 600 civilians, more than Assad's forces or ISIS .