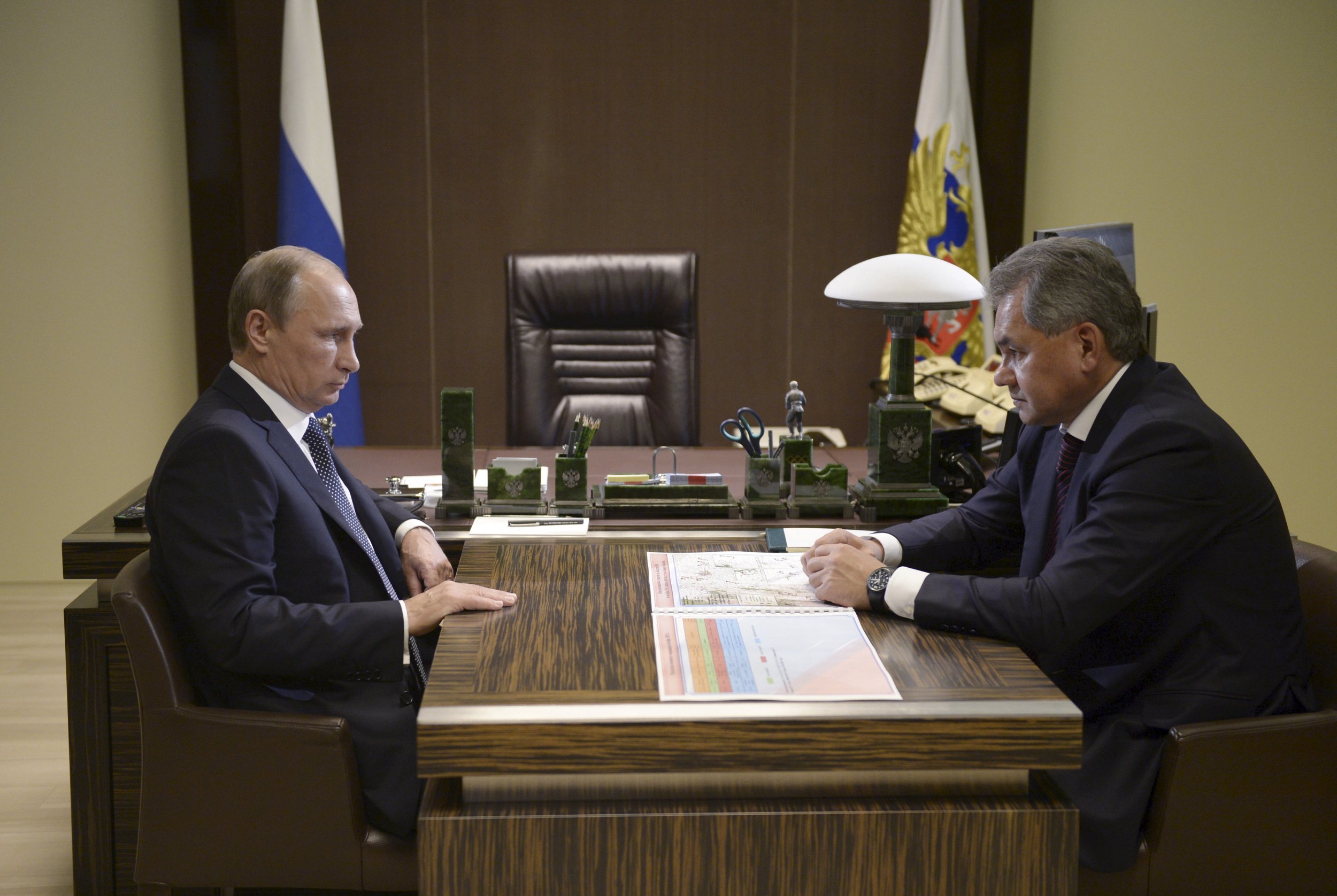 Russian forces around Ukraine and the Caucasus have been called to a snap drill on the orders of President Vladimir Putin, Russian Defense Minister Sergei Shoigu told state news agency Itar-Tass on Monday.
The Russian military saw a spike in mass exercises in 2015, performing at least 4,000 drills in the first nine months alone—500 more than over the whole of 2014. Over the last two years, spontaneous drills have been repeatedly carried out near sensitive borders, often mirroring an increase in diplomatic tensions between Russia and the West. In February 2015, Baltic defense ministries told Newsweek they were alarmed by the increase of Russian snap drills near their borders and did not rule out a scenario where an exercise could turn into a rapid assault on their territories.
Monday's drill involves the ground troops and airborne forces stationed in Russia's Southern Military District, which spans the territory of Russia's Rostov region, bordering eastern Ukraine's war-torn Donetsk and Luhansk regions.
The district also includes Russia's Black Sea and Caspian Sea ports as well as its presence in the Azov Sea, which it shares exclusively with Ukraine. The Crimean peninsula, annexed by Russia from the territory of Ukraine last year, was also made part of the district. Naval units in the area will also take part in the drill.
Shoigu said that as of 5 a.m. Moscow time on Monday morning, southern forces had gone into full combat alert, ready to carry out "a wide spectrum of tasks." The minister added that besides the army and the airborne forces, the air force and anti-aircraft defense units were also due to take part in these comprehensive practice maneuvers, but he stressed that the nature of the exercise was defensive.
The Southern Military District is territorially the smallest one, but it spans several volatile borders, both external and internal. Besides Ukraine's separatist regions, the district covers Russia's border with Georgia and Georgia's breakaway South Ossetia and Abkhazia territories. Russian federal entities with a history of anti-Moscow separatism also fall within the Southern Military District's remits.
The reason for Putin's request for a snap drill was not reported, however it follows an apparent increase in violence by pro-Russian rebels in eastern Ukraine, according to Kiev's joint command on military operations in the east. Ukrainian forces claim that separatist violations of the ceasefire in the region over the past day have exceeded 60, double the number of daily violations observed regularly in previous weeks.
Russia denies that it supplies the rebels with arms or commands them in any official capacity.
A study of NATO and Russian exercises by London-based think tank the European Leadership Network warned in August that the two sides appear to be preparing for conflict with one another and that the rise in the number of snap military drills at their external borders increases the risk of accidental war.