Putin Calls Trump an Imperialist Obsessed With a Unipolar World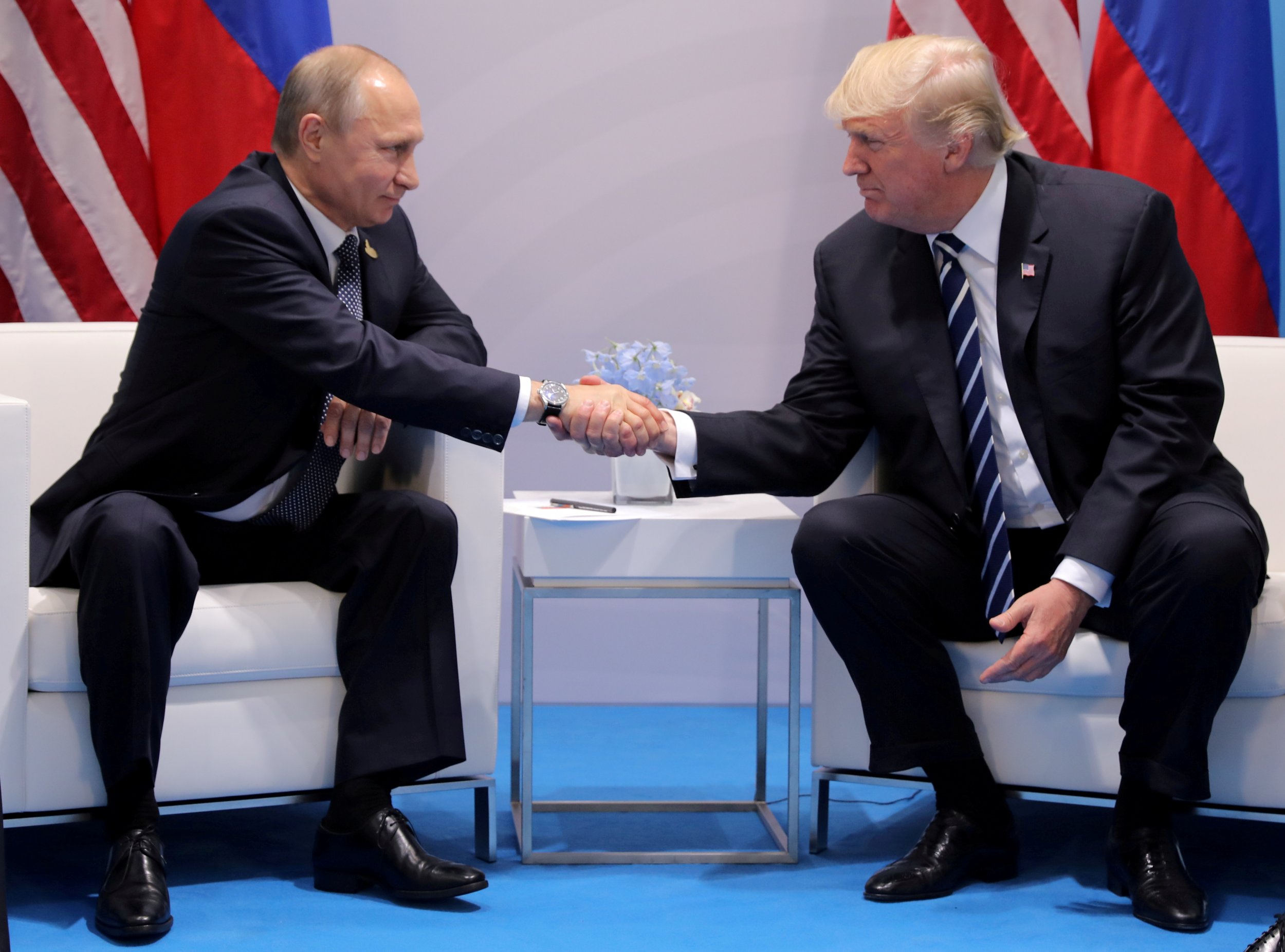 The Kremlin slammed President Donald Trump's national security strategy on Tuesday, calling it imperialist and saying the U.S. is unwilling to accept a multipolar world.
"We cannot agree with an attitude that sees our country as a threat to the United States," Kremlin spokesman Dmitry Peskov told reporters a day after Trump revealed his national security strategy. "A quick read of the parts of the strategy that mention our country one way or another... [shows] an imperialist character."
Trump revealed his administration's national security strategy on Monday, announcing that his signature "America First" slogan will be a guiding principle of his administration's foreign policy. The document outlining the administration's official strategy repeatedly mentions Russia and China as two rival powers who "challenge American power, influence and interests, attempting to erode American security and prosperity."
The document is a swift departure from Trump's normal rhetoric about Russia, which has been generally friendly, and some experts question whether Trump will implement policies that reflect the new strategy's strong position on Russia.
"One of the strongest parts of the national security strategy is that it calls out Russia and China as revisionist powers. I think it's important to do so. But it's not reflected in what the president said yesterday and before. There is a disconnect between what is in the strategy and the president's words," Ambassador Daniel Fried, a former assistant secretary of state for European and Eurasian affairs, told Newsweek.
"You now have a document that is formally blessed by the president, and you can use that to craft a formal policy."
The document notes that Russia and China are developing advanced weapons that could threaten U.S. critical infrastructure, and said that Russia in particular is using information tools to undermine the legitimacy of democracies around the world.
The new strategy was released as a special prosecutor investigates whether the Trump campaign colluded with Russia to help get Trump elected, and as Trump himself continues to deny that Russia interfered in the 2016 presidential election, despite the unanimous conclusion of U.S. intelligence agencies that Russia did meddle.
Instead, the document shows that the Trump administration recognizes Russia's role in using online trolls and social media campaigns to influence national debates and sway voter sentiment both in the U.S. and in Europe.
"Russia uses information operations as part of its offensive cyber efforts to influence public opinion across the globe. Its influence campaigns blend covert intelligence operations and false online personas with state-funded media, third-party intermediaries and paid social media users or 'trolls,'" the document reads.
The document also outlines Russia's use of large energy projects to put economic pressure on countries in Europe and Central Asia.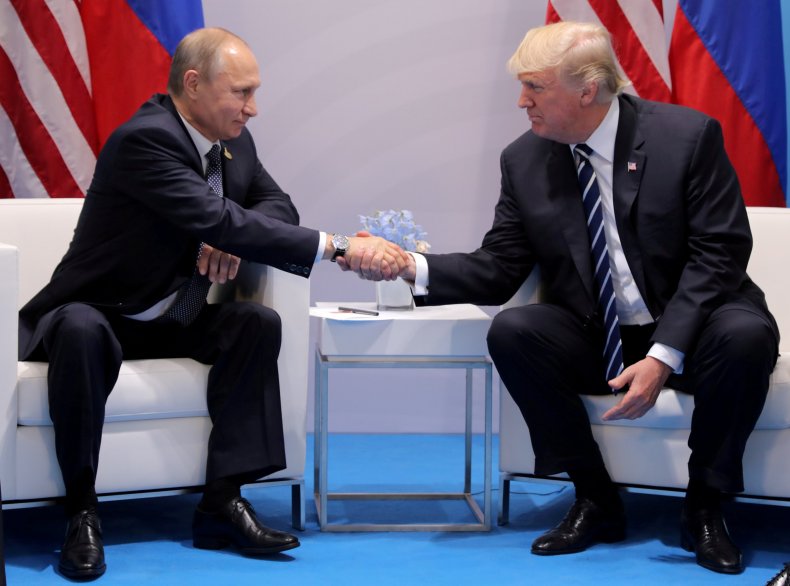 What's more, it announces that the U.S. will "raise our competitive game to meet that challenge" proposed by Russia and China, and to "protect American interests, and to advance our values."
The document is strongly worded, a fact that obviously irked the Kremlin. Peskov is the Kremlin's main spokesman, and his statements are generally accepted as the official line of Russian President Vladimir Putin.
On Tuesday, Peskov said the U.S. national security strategy demonstrated "an unwillingness to give up the idea of a unipolar world," and a "disregard for a multipolar world."
Still, Peskov said the document is largely in line with Putin's realist foreign policy outlook, which recognizes competition between rival powers and embraces cooperation when it is beneficial to the national interest.
But it is unclear whether the official stance laid out in the document will be adopted wholeheartedly by Trump.
During his speech on Monday, Trump failed to mention Russia's campaigns to influence the politics of foreign nations, and instead opted to highlight the friendly phone call he had with Putin on Sunday.