Putin Says Trump Is a Surprisingly Good Listener, Hopes for More Dialogue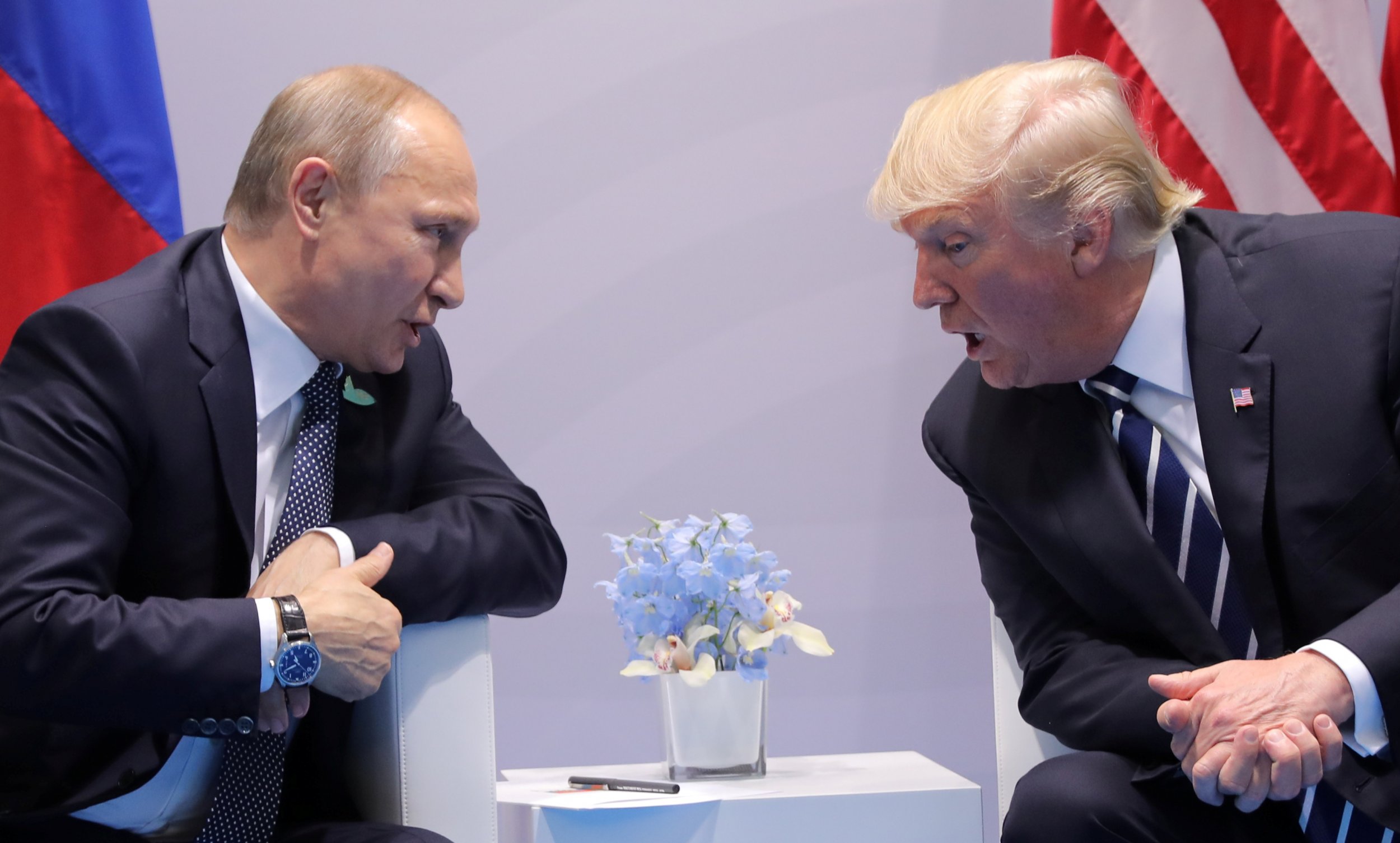 President Donald Trump is often the man to dominate a conversation. Although he may now be facing criticism for not being assertive enough in his first meeting with Vladimir Putin last week, the Russian president has come out in Trump's defense and praised his counterpart for his, wait for it, ability to listen.
On Friday, Putin answered questions about last week's meeting with Trump at the G20 summit during a visit to an iron ore processing plant in western Russia, noting that he had already complimented Trump for his cogent thoughts. Once again, Putin noted that Trump was "very different" from the portrayals of him on TV, and even of the image Trump himself embodied "during the election campaign," state news agency Itar-Tass reported on Friday.
Read More: Fidget spinners will turn your kids against Putin, Russian state media warns
"What I noticed in particular, which I can share with you, which I was quite amazed by and did not expect from him, is something I consider to be an important trait for a person who dedicates themselves to public service and politics: He can listen," Putin said of Trump.
"I do not know how he is with others, but with us—I too listened to him carefully when he laid out his ideas and suggestions about developing cooperation," Putin added. "You know, there are such people who interpret things as they wish, and what you say to them is like background noise."
Putin did not stop there. "He reacts to the one speaking, their arguments; he discusses things even if there is something he does not like and does not agree with it; he asks questions," said Putin. "That is important and I think that it is positive."
The Russian leader said that if the relationship between them continues, "there is a chance for hope that this dialogue will develop further."
The praise from Putin comes as Trump's eldest son is caught up in a scandal centered on improper contacts between Russia and the Trump campaign.
The topic of Russian interference in the election is currently subject to investigation by both the U.S. Justice Department and Congress.