Putin Doesn't Care About Russia's Future: Zhanna Nemtsova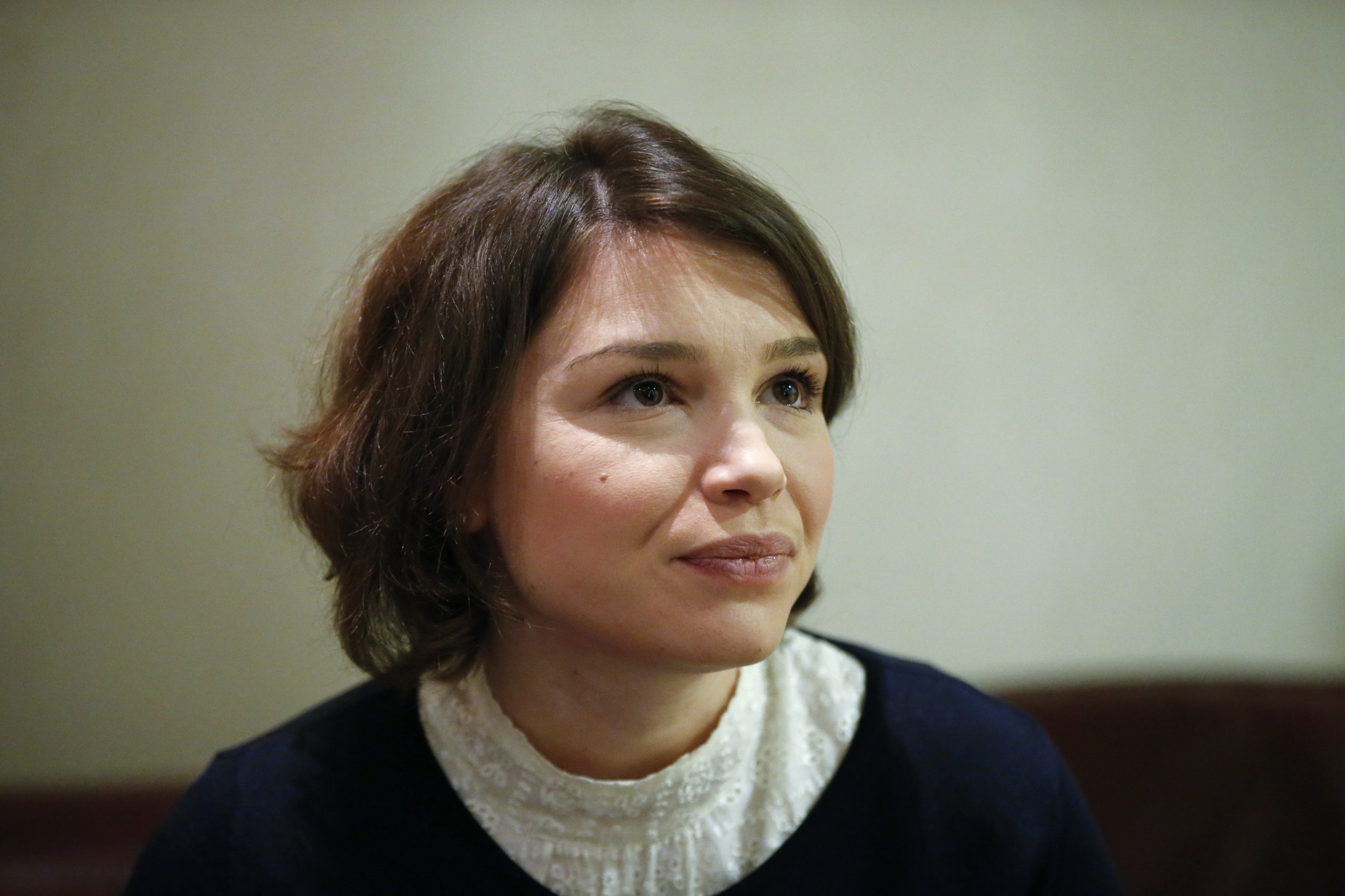 A year after her father, the great figurehead of Russia's opposition, was gunned down in front the Kremlin, Zhanna Nemtsova is carrying on his legacy.
Speaking in London on Monday on the anniversary of Boris Nemtsov's assassination, Nemtsova shared the podium with some of Russian President Vladimir Putin's most famous critics, including Mikhail Khodorkovsky, the oil baron who spent a decade in jail for what many say were trumped up charges of fraud.
They had come together to present the Boris Nemtsov Foundation for Freedom, an organization promoting democracy and education about the Russian political system. Set up by Nemtsova a few months ago, the foundation had assembled most of its advisory board in London to mark a year since the death of the man whose ideals brought them together.
Dressed in black, Nemtsova spoke solemnly to a handful of reporters and attendees at Khodorkovsky's Open Russia club. She thanked her father's supporters for helping her during "a very difficult year for our family and for us all," before letting Khodorkovsky and other members of her new foundation pay their respects to the late politician and discuss their ideas about the future of democracy in Russia.
After the event, Nemtsova spoke with Newsweek about her father, whom she called "a Russian patriot but also a very Europe-minded person." She can't say as much about the man in charge of Russia at the moment. In her eyes, Putin's priority is removing threats to his own rule, not to Russia itself.
"Putin thinks about his political longevity as president and doesn't really care about Russia's future," Nemtsova says. Instead, the Kremlin's cruel treatment of anti-corruption, pro-democracy and human rights activists is causing a "brain drain", driving more and more freethinking Russians out of the country. This, Nemtsova says, is not a strategy that can better Russia's future but is merely a "way out for Putin to secure his presidency for longer.
"His logic is understandable. He has no support among people who value freedom and are not victims of propaganda," she says.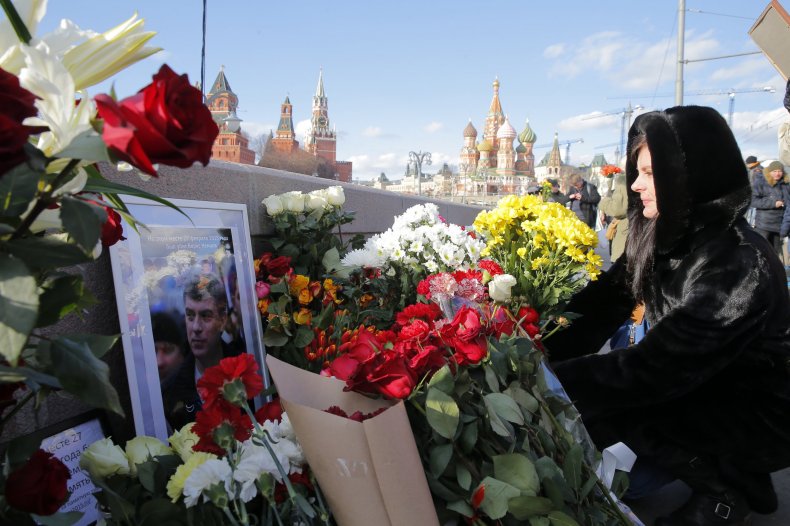 Nemtsova's father was frequently accused by the pro-Kremlin media of serving interests that conflicted with those of his own country. It was a smear campaign that she believes incited the violence that led to his murder in February 2015. A group of Chechen men with links to the region's security services have been named as the perpetrators and masterminds of the crime, though the Nemtsov family lawyer has insisted the real masterminds were "high-ranking people". Neither Chechen leader Ramzan Kadyrov nor Putin have been questioned by investigators in relation to the case.
Putin's third term as president has been characterized by a draconian crackdown on dissent from the Kremlin party line, equating it to an attack on Russian mores. Organizations critical of the government have been shut down either under a law that condemns them as "foreign agents" or because they feature on the "patriotic stop list" of groups whose activity is considered detrimental to Russia's cohesion.
"I believe that the current atmosphere in Russia is not encouraging for independent-minded people who are talented and want to live and work without constant political pressure even if it doesn't affect them directly," Nemtsova adds.
In her own way, Nemtsova is among those who have been intimidated into leaving Russia. Shortly after her father's death, she moved to Germany, where her foundation is based. "I strongly believe that now it is better for the Boris Nemtsov Foundation to operate in Germany, as it can bring more value for my country and people," she says.
Although she now lives removed from the epicenter of Kremlin propaganda, Nemtsova says she still notices its effects in Russia's media abroad. But mainly, she feels, the Russian government's goal is still to "reinforce Putin's image" for the nation's citizens.
"[The Kremlin] is carrying out a broader campaign aimed at the Russian audience to breed hatred towards the West," she says. "And to depict the hardships and insecurity of Europe that are either exaggerated or don't exist."
She founded the Boris Nemtsov Foundation to challenge the Kremlin's propaganda campaign in Russia. The foundation takes nominations for the Boris Nemtsov Prize—an annual award for courage given to people who fight for democratic values in Russia. Anyone can go to the foundation's site and nominate a person they think deserves to win the award and its 10,000 euro ($11,000) prize money.
Nemtsova also hopes the foundation will soon raise enough funds to extend grants to Russian students studying the country's political system, to help replenish the community of free thinkers that is disappearing in Russia.
"Unfortunately Russia is rapidly becoming a place where all independent discussions are literally forbidden," she says. "But we need them to find the solutions for our future in politics, economics, society."
Nemtsova says she is not planning on returning to her homeland any time soon but remains hopeful that one day she will be able to do so and feel safe. "From my perspective, Putin has not changed since I left Russia. And I haven't changed my attitude towards him," she says. "I am not ready for prosecution and the constant fight for the physical survival of the foundation within Russia. It will bring no good to the people. When change comes, I am pretty sure we can open an office in Russia as well."
Despite her disappointment at the political atmosphere in Russia right now, Nemstova is confident a more liberal, European Russia will one day be a reality. "I do believe [that], because it is the only path of progressive development: democracy and a market economy." she says. "How and when it will happen, nobody can predict."