Vladimir Putin Celebrates 'Tenderness and Beauty' in Women's Day Poem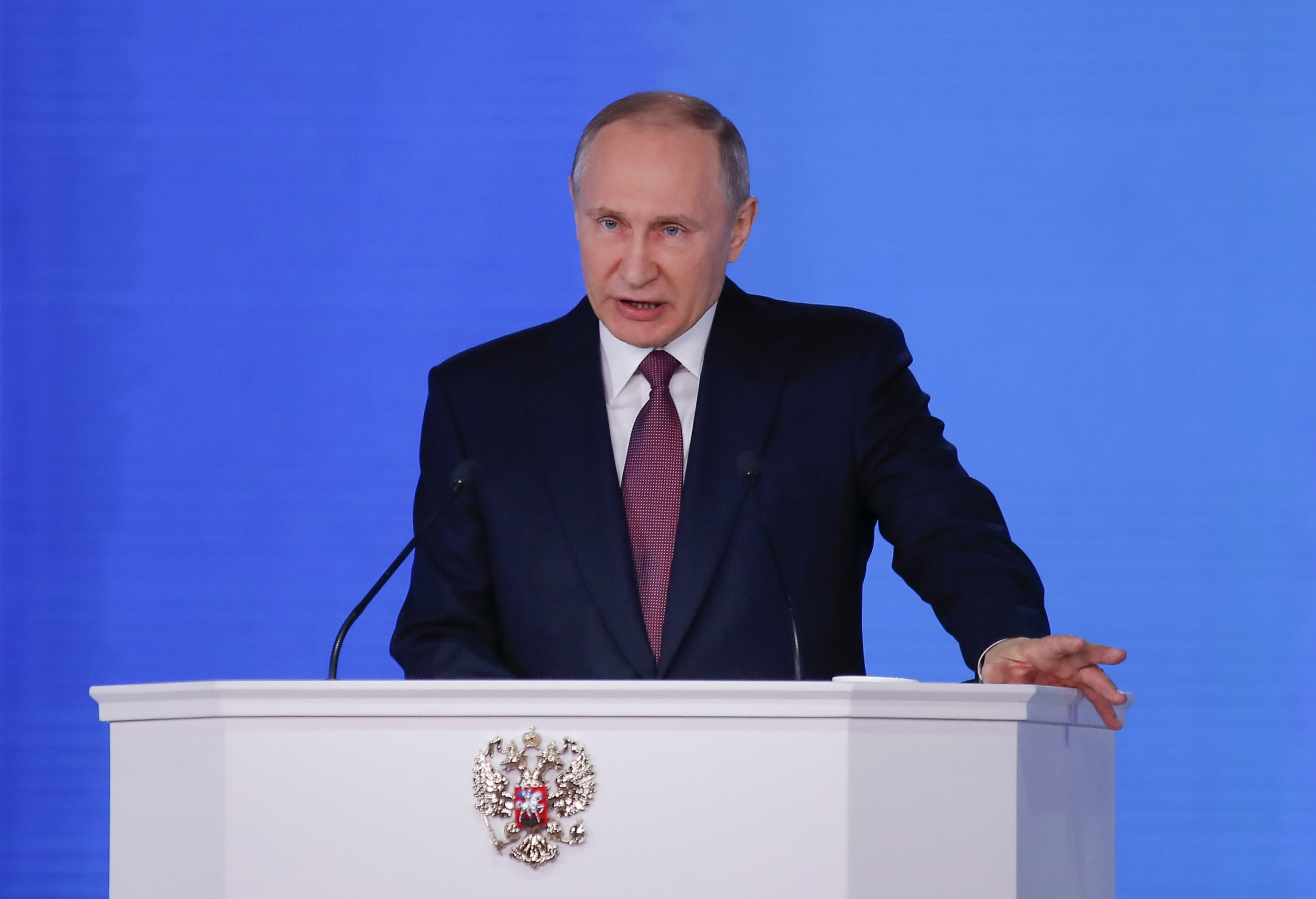 Russian President Vladimir Putin celebrated International Women's Day by reciting a Soviet-era poem and thanking women for their "beauty and tenderness."
"All this is for you, ladies. We are happy to have such a wonderful occasion to express again our deep respect for you, our enchantment with your beauty and tenderness," Putin read, in a statement released by the Kremlin. "Only women can create a welcoming atmosphere at work and at home, take care of our homes and children every day and be a moral example to them."
The day before, Putin spoke at a pastry factory about how "typically feminine traits" can be an asset to female entrepreneurs, according to the Business Standard.
"Men are, as they say, tougher," Putin said, as quoted by the Times. "But if these leadership qualities are combined with typically feminine traits, then the result is often much superior than the assertiveness of strong men."
Meanwhile, Prime Minister Dmitry Medvedev thanked women for staying "by our side," telling them "We want you to be tired less, and smile more" in a message posted to his Twitter account.
A holdover from the Soviet Union, International Women's Day has been celebrated in Russia for more than a century. Although once marked with demonstrations meant to encourage women to enter the workforce, the holiday is now celebrated similarly to Valentine's Day or Mother's Day. It's customary to give women flowers or candy.