Putin's 'Chef' Could Expose Mueller Investigation and U.S. Intelligence Gathering Methods, Legal Experts Say
A close associate of Russian President Vladimir Putin whose companies face charges in special counsel Robert Mueller's probe of election interference could potentially expose intelligence gathered and practices by the investigation without even setting foot in the U.S., legal experts told Newsweek.
Russian oligarch Yevgeniy Prigozhin, better known around the world as "Putin's chef," was one of the 13 Russians charged by Mueller in February with funding the social media operation intended to tip the 2016 election's scales in favor of President Donald Trump. Prigozhin's company, Concord Management and Consulting, also was one of the three Russian entities charged in the probe. The company hired two Washington, D.C. lawyers seemingly with the intent of defending itself in court, according to official court documents filed Wednesday in federal court.
Legal experts said Concord's apparent attempt to challenge Mueller's charges could be a way for documents and details about the special counsel's investigation to be released in discovery. Russia could potentially glean information about how the U.S. gathers intelligence and even about its sources, Saikrishna Bangalore Prakash, a professor of law and Miller Center Senior Fellow at the University of Virginia, told Newsweek.
"Two things could happen. Now that they know this is being contested, the government could decide it's not worth us revealing this information, and we're not going to prosecute these people," Prakash said. "Which, of course, would look bad, because it would suggest they didn't have the goods on them in the first place.
"Or they could actually have a trial and reveal why it is they indicted these people, and what crimes they committed, and would force the government to reveal intelligence they had gathered," Prakash continued. "And you might be able to figure out sources and methods of the American intelligence agencies."
An attorney representing Concord did not respond to Newsweek's request for comment.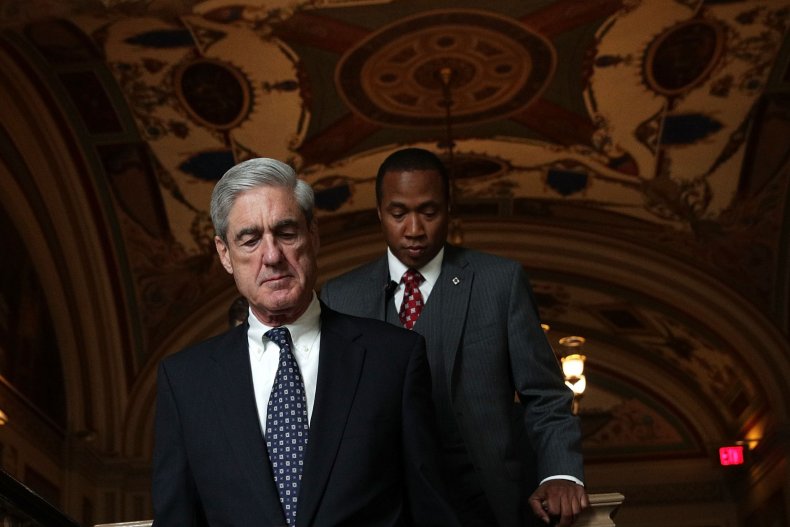 Prigozhin would likely be arrested if he came to the U.S. and appeared in federal court. But Concord could instead send a corporate representative who would not be in danger of detention, Barbara McQuade, professor from practice at University of Michigan Law School and former U.S. attorney, told Newsweek.
"The person who serves in this role does not face personal criminal exposure, so he [or] she could come to court without worrying about being arrested, as long as he [or] she is not named in the indictment or has individually committed crimes," McQuade wrote in an email. "Often a corporate secretary or even general counsel is used for this purpose. So someone could come in and represent Concord for purposes of arraignment, and then that could trigger discovery and motions."
Motions in another case brought by Mueller's team have already resulted in additional disclosures. Attorneys representing embattled former Trump campaign chairman Paul Manafort filed a motion to dismiss the numerous financial charges levied against him last month, claiming Mueller's team had been given a "blank check" to go after the longtime lobbyist.
Mueller's team countered earlier this month by including a heavily redacted August 2017 memo authored by Deputy Attorney General Rod Rosenstein that specifically directed the special counsel to investigate if Manafort had engaged in collusion with Russian government officials to meddle in the 2016 election and his well-known work in Ukraine. The memo clarified the increased scope of the investigation.
The full memo appeared to be more than two pages long, but most of the section titled "Allegations" pertaining to Manafort had been blacked out, leaving open what else Mueller's team was looking into.
"The price of a lawyer seems like a small price to pay," Prakash said about the apparent value Russia could gain by finding more out about the U.S. intelligence apparatus.