Putin Claims Russia Has Overcome Economic Decline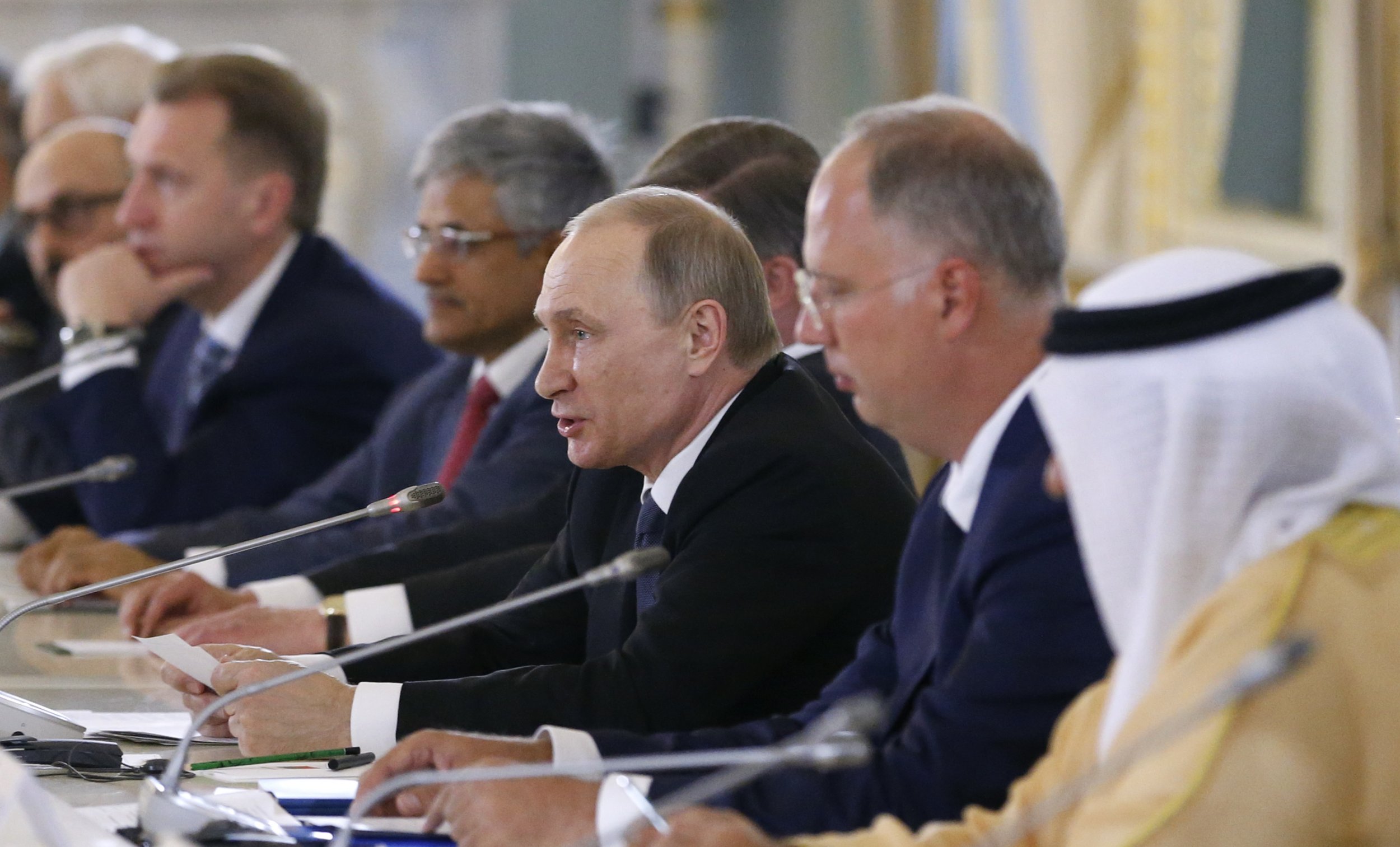 Russian President Vladimir Putin has declared that Russia has overcome its economic decline, during a meeting of Russia's Direct Investment Fund Council on Thursday.
The Russian leader issued an optimistic message on Russia's economy even though the International Monetary Fund estimates the country will remain in recession at least until the end of the year, with the economy already having contracted by 3.7 percent in 2015.
A recent poll showed that 82 percent of Russians believed the country was in an economic crisis right now and 41 percent predicted it would last at least another two years, if not much longer. A meme is currently taking over Russian internet, featuring Prime Minister Dmitry Medvedev telling a woman that pensions cannot be raised because " simply there is no money."
Putin begged to differ as he hailed the robustness of the Russian economy and made no mention of U.S. and EU sanctions over the Ukraine crisis.
"We have practically overcome the recession, creating the fundamental conditions for growth," Putin told Russian and international finance officials, according to minutes from the meeting published by the Kremlin.
According to Putin, the Russian economy has "adapted to new conditions" and hinted at the dropping of oil prices and sanctions.
"Irrespective of the objective difficulties, of which there are undoubtedly many, we did not introduce caps on the flow of capital," he said. "And I would like to underline this, my dear friends, we will not do that now. The Russian financial market will remain the most open one among the developing markets."
Putin is due to appear at an economic forum in St Petersburg on Friday to discuss Russia's economic position in the world, joined by Italian Prime Minister Matteo Renzi and Kazakhstan President Nursultan Nazarbayev.