Putin Claims Russia's Borders 'End Nowhere' At Geography Event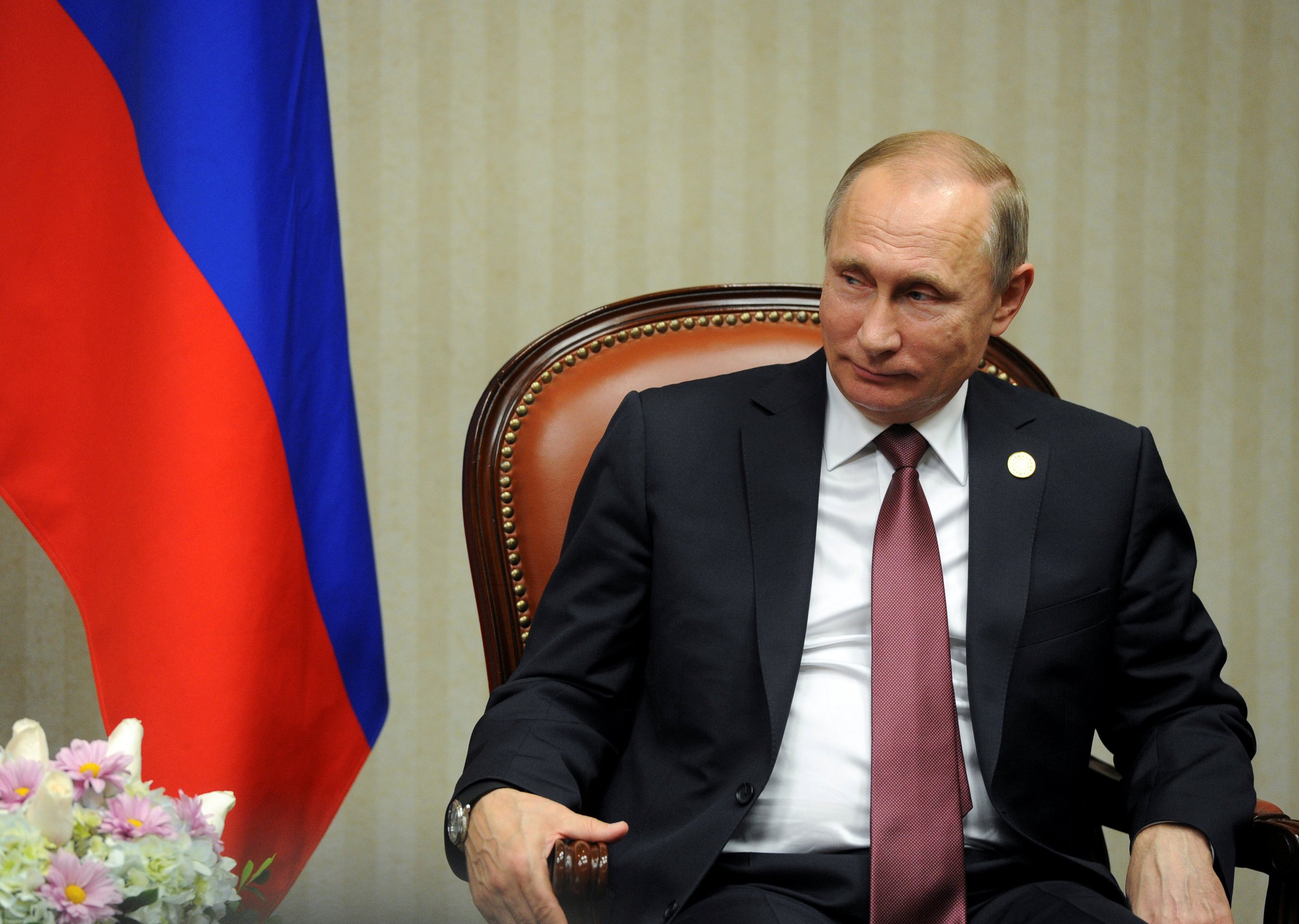 "Russia's borders end nowhere," Russian President Vladimir Putin declared at the annual award ceremony of the national geographic society in Moscow to roaring applause, broadcast live on state television on Thursday.
"This is a joke," Putin declared, as the cameras panned to the hall full of grinning government officials, including Minister of Defence Sergey Shoygu and Putin's ex-chief of staff Sergei Ivanov.
The event sought to award those with great contribution to geographic study in Russia and induct them in the society, culminating with a segment in which Putin shared the stage with two schoolboys whose impressive knowledge of capitals, flags and borders have made them minor TV stars.
Jovially putting the boys through their paces, both of whom looked on in slight terror at the hall of Kremlin officials and experts, Putin questioned one about the capital of Burkina Faso and the country's old name. Then he turned his attention to the other young expert on international borders.
"Russia's borders end at the Bering Strait, with the U.S.," the boy said. "Russia's borders end nowhere," Putin replied, embracing the child and unleashing his zinger with an unwavering look to the camera.
A Kremlin spokesperson was not immediately available to explain if the joke referred to Russia's military efforts to redraw the borders of Moldova, Georgia and most recently Ukraine, or if the president had a different, more figurative meaning in mind.
Regardless, the Russian version of the phrase 'Russia's borders' became a top Twitter trend in the country within minutes, with some users failing to see the funny side of Putin's comment.
Ukraine's Ambassador to Finland, whose country has experienced firsthand Russia's willingness to alter its borders, tweeted a photo of a ruined country log cabin with the ironic caption 'Russia's borders end nowhere.'