Putin Says Russia's Chemical Weapons Are Gone, Taunts U.S. Over Its Remaining Stockpile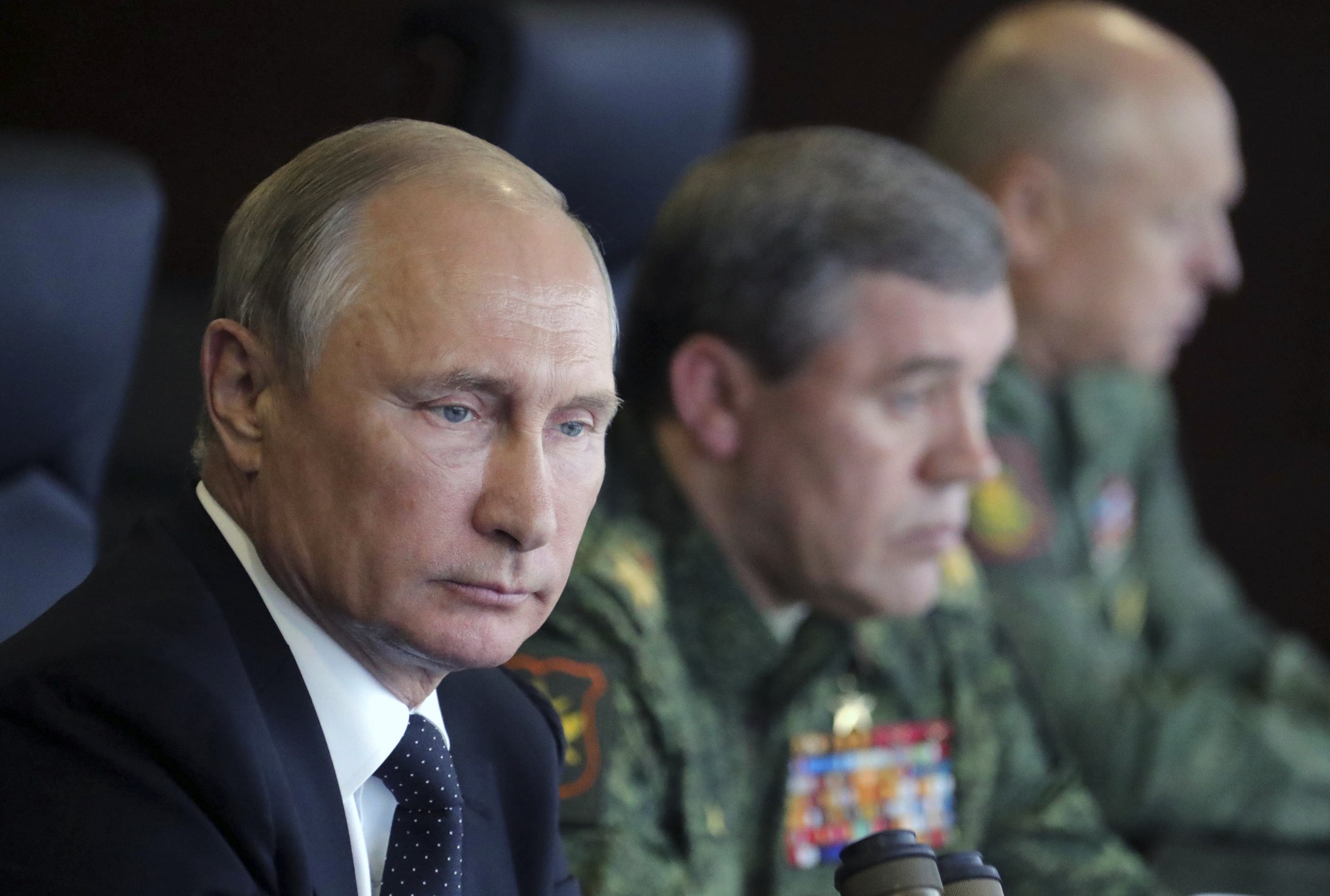 Russian President Vladimir Putin has accused the U.S. of failing to live up to commitments to destroy its existing chemical weapons stockpile, Russia's Interfax news agency reported Wednesday.
"As you know, the biggest stockpiler and owner of chemical weapons was once Russia and seems to now be the U.S., who, unfortunately are not fulfilling their commitments on the timeframe of disposing chemical weapons," Putin said. "They have postponed the deadline for the liquidation [of chemical arms] three times already, under the auspices of the lack of necessary funds, which honestly sounds odd."
"We trust that Russia's efforts on liquidating chemical weapons will serve as an example for other countries," Putin concluded. He spoke as he hailed the "historic" closing of a chemical arms facility in Russia's Udmurtia region—the last facility of its kind, according to Putin.
Despite his swipe at the U.S., Putin neglected to mention that Russia had earlier missed two deadlines to eliminate its chemical weapons stocks. The first in 2012 and then again in 2015, the self-granted deadline extension. The U.S. is currently disposing of its own remaining stockpile. It has until 2023 to do so.
Contrary to Putin's comments, however, U.S. stockpiles of chemical arms created between World War I and 1968 have been almost entirely destroyed. Authorities announced they had disposed of 90 percent of the stockpile—30,500 metric tons—in 2012, with two sites in Colorado and Kentucky remaining. In 2015, the U.S. government began closing the Colorado facility.
The Organisation for the Prohibition of Chemical Weapons (OPCW), which monitors international commitments on eliminating chemical weapons, commended Russia after Putin's statement.
"The completion of the verified destruction of Russia's chemical weapons programme is a major milestone in the achievement of the goals of the Chemical Weapons Convention," OPCW Ambassador Ahmet Üzümcü said in a statement. "I congratulate Russia and I commend all of their experts who were involved for their professionalism and dedication."
Russia is a key party in brokering a deal with its ally Syria to stop the regime's use of chemical weapons in the country's civil war, but despite committing to end stockpiling the arms, Damascus reportedly attacked civilians with chemical weapons 27 times since the conflict started in 2011.
Most recently, the chemical Sarin was used in an attack in April. The U.S. responded by bombing a Syrian military airfield.