Vladimir Putin Critic Alexei Navalny Launches Russian Presidential Bid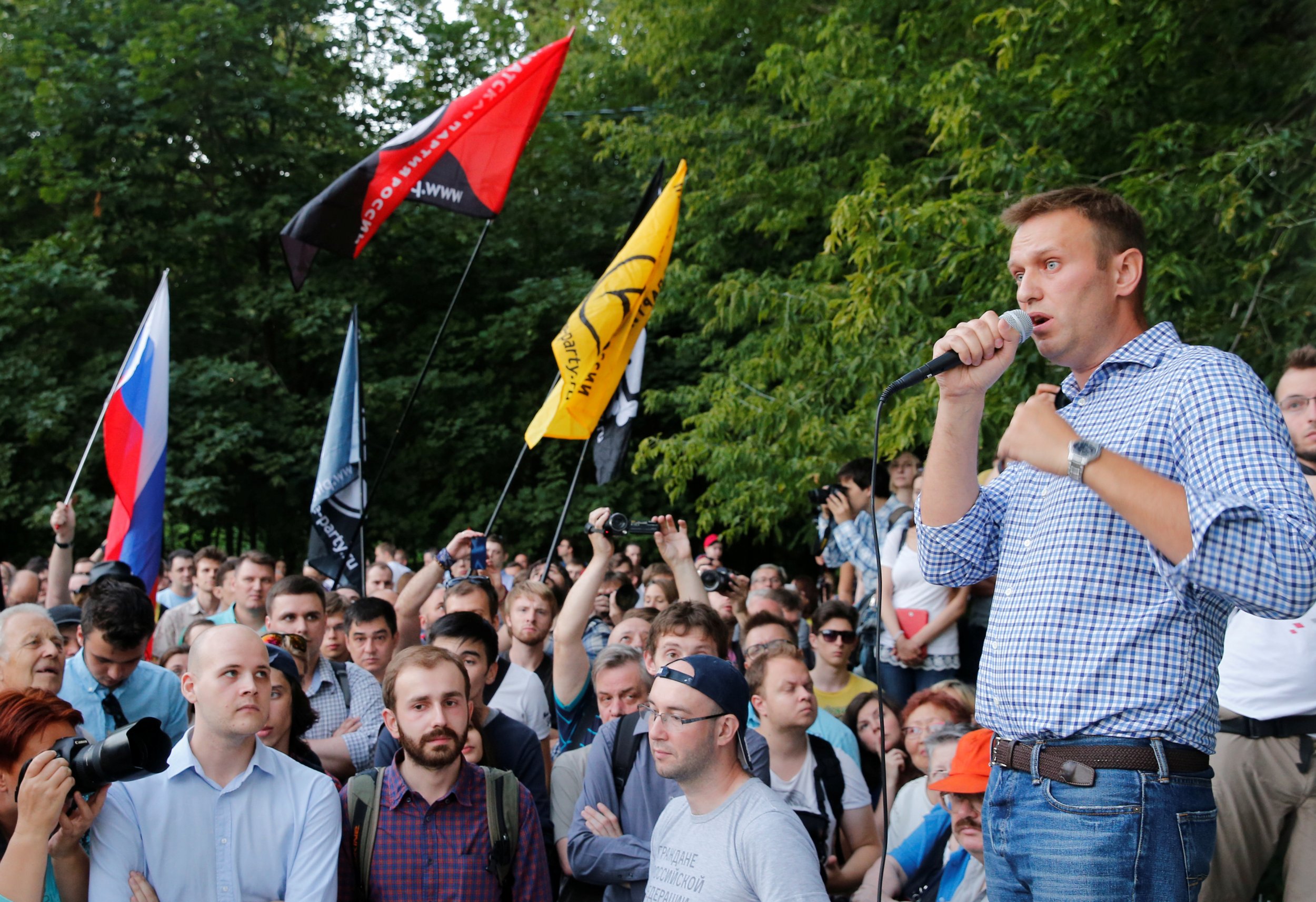 Kremlin critic Alexei Navalny has announced he will run for president of Russia in early 2018, less than a month since a ban on him standing for election was lifted.
Navalny, widely regarded as one of the most influential critics of Russian President Vladimir Putin still active in Russia, has not been able to register his Party of Progress in recent parliamentary or municipal elections. He was also personally barred from running for public office due to a fraud conviction, which he claims is politically motivated.
The conviction was surprisingly overturned by Russia's highest court last month, and though the case is not closed, it means Navalny is no longer legally banned from running for office. His last campaign was for Moscow mayor in 2013 when he shockingly won a third of the vote, despite not having the backing of a major party.
On Tuesday, he announced the start of his campaign for the top government job in the country, via his YouTube channel, where he frequently posts corruption investigations against officials close to Putin. Whether he will be allowed on the ballot remains to be seen as the rigorous process in amassing enough support to be registered has felled opposition candidates such as chess champion Gary Kasparov in the past.
"I am aware of how difficult it will be to combat the current government with its falsifications and its propaganda machine," Navalny said. "I understand very well that even to just become a candidate will not be easy."
However, Navalny said he wanted to use the elections to be "the voice of the many tens of thousands" of Russians who are not represented, believing that his presence in the campaign would do right by them. "They are ignored. They are robbed. They are deprived of the dignity which they deserve."
The politician vowed to present a manifesto that would make Russia "richer, stronger and freer." But he did not hide his skepticism regarding the democratic process, claiming that Russia has not had "competitive" elections since the country's second ever presidential elections in 1996.