The businessman who lobbied U.S. politicians to impose tough sanctions on Russian officials was detained by police in Spain following a Russian arrest warrant.
The arrest of vehement Kremlin critic Bill Browder will raise concerns that Interpol Red Notices are targeting exiles living in the European Union.
As the founder of Hermitage Capital Management, Browder was at loggerheads with the Russian government following the death of his lawyer Sergei Magnitsky, who died in custody in Moscow in 2009 after uncovering widespread fraud worth $231 million among Russian officials.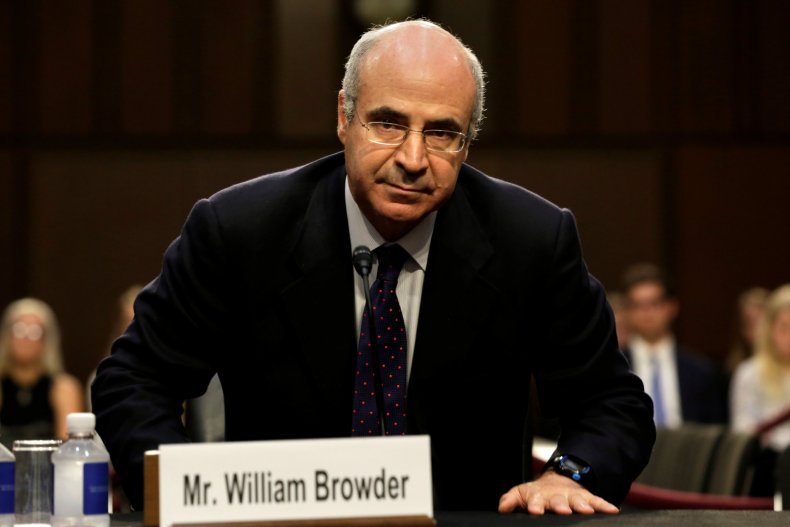 He is credited with helping U.S. lawmakers impose the Magnitsky Act in 2012, which sanctioned Russian officials linked to the lawyer's death.
On Wednesday, Browder tweeted that he had been arrested in Madrid and taken to a police station.
He wrote on Twitter: "In the back of the Spanish police car going to the station on the Russian arrest warrant, they won't tell me which station." He also tweeted an image of his arrest warrant. Spanish police said he was released shortly after because the warrant had expired, the BBC reported.
In March, Browder told The Sun the poisoning of Sergei Skripal and his daughter in Salisbury was a "Kremlin hit" because Skripal was considered a Russian traitor. He added, "Vladimir Putin has publicly said that he kills traitors wherever they are in the world."
Last year Browder was sentenced in absentia by a Russian court to nine years in prison on fraud and tax evasion charges. In March, he told British Parliament members that the Russian state wanted to "get me back to Russia and then kill me in their own system".
Born in Chicago but based in the U.K., Browder was at one point the largest portfolio investor in Russia, but his criticism of Putin saw him fall foul of Russian authorities. He was convicted of fraud in 2013, although the charges were rejected by Interpol as being politically motivated.
He wrote a book about his fight with the Kremlin called Red Notice: How I Became Putin's No. 1 Enemy.
In 2017, Browder testified to the U.S. Senate Judiciary Committee on claims that Russia interfered in the 2016 U.S. presidential election, which was won by Donald Trump. British MPs have also backed sanctions against people guilty of human rights violations in memory of Magnitsky.