Putin Criticizes Russia's COVID Vaccine Hesitancy As Cases Top 36,000 in 1 Day
Russia has recorded its highest number of coronavirus deaths and new infections as the government expresses dismay about the country's vaccine hesitancy.
President Vladimir Putin responded to rising contagion and deaths by voicing disapproval over Russian workers who are uncertain about the vaccine.
He strongly urged Russians to get vaccinated, saying "Why wait for the illness and its grave consequences?"
The government's COVID task force registered 36,339 new confirmed infections and 1,036 deaths in the past 24 hours, with mortality numbers that topped 1,000 for the first time over the weekend.
Approximately a third of Russia's 146 million people are fully vaccinated and the public has seemingly remained unbothered about taking safety protocols.
"I can't understand what's going on," Putin said Wednesday at a cabinet meeting. "We have a reliable and efficient vaccine. The vaccine really reduces the risks of illness, grave complications and death."
Recent infection surges and death rates have led authorities in Moscow to shut down all non-food stores, gyms, cinemas and other entertainment venues in the capital from Oct. 28 to Nov. 7.
The government included another slew of restrictions and suggested a non-working period to decrease potential infection spread.
For more reporting from the Associated Press, see below.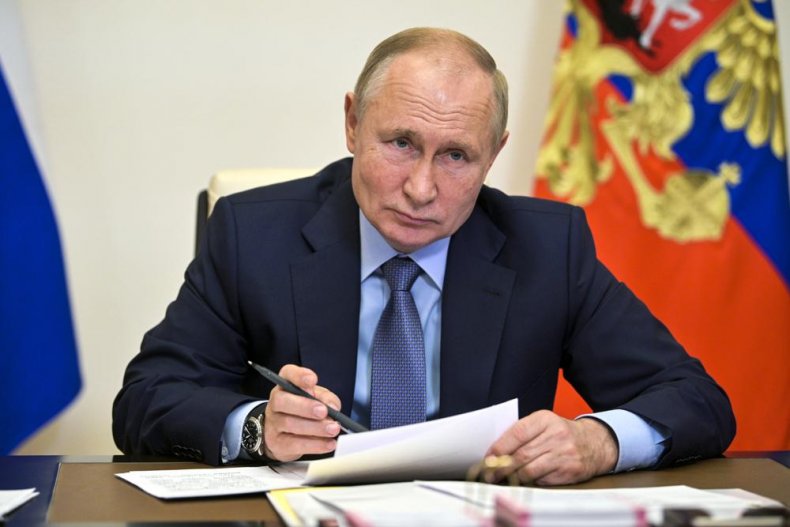 Russia became the first country in the world to authorize a coronavirus vaccine in August 2020 and has plentiful supplies. But citizens have been hesitant to take up the jabs, and some have blamed the skepticism on conflicting signals from authorities.
While extolling Sputnik V and three other domestic vaccines, state-controlled media often criticized Western-made shots, a message that many saw as feeding doubts about vaccines in general.
The non-working period, which includes a two-day state holiday, should help limit the spread by keeping people out of offices and off crowded public transportation. The government also urged local authorities to restrict access to restaurants, theaters and other entertainment venues during the period.
Putin said that in some regions where the situation is the most threatening, the non-working period could start as early as Saturday and be extended past Nov. 7.