Vladimir Putin's 'Daughter' Competes in Rock 'n' Roll Dance Tournament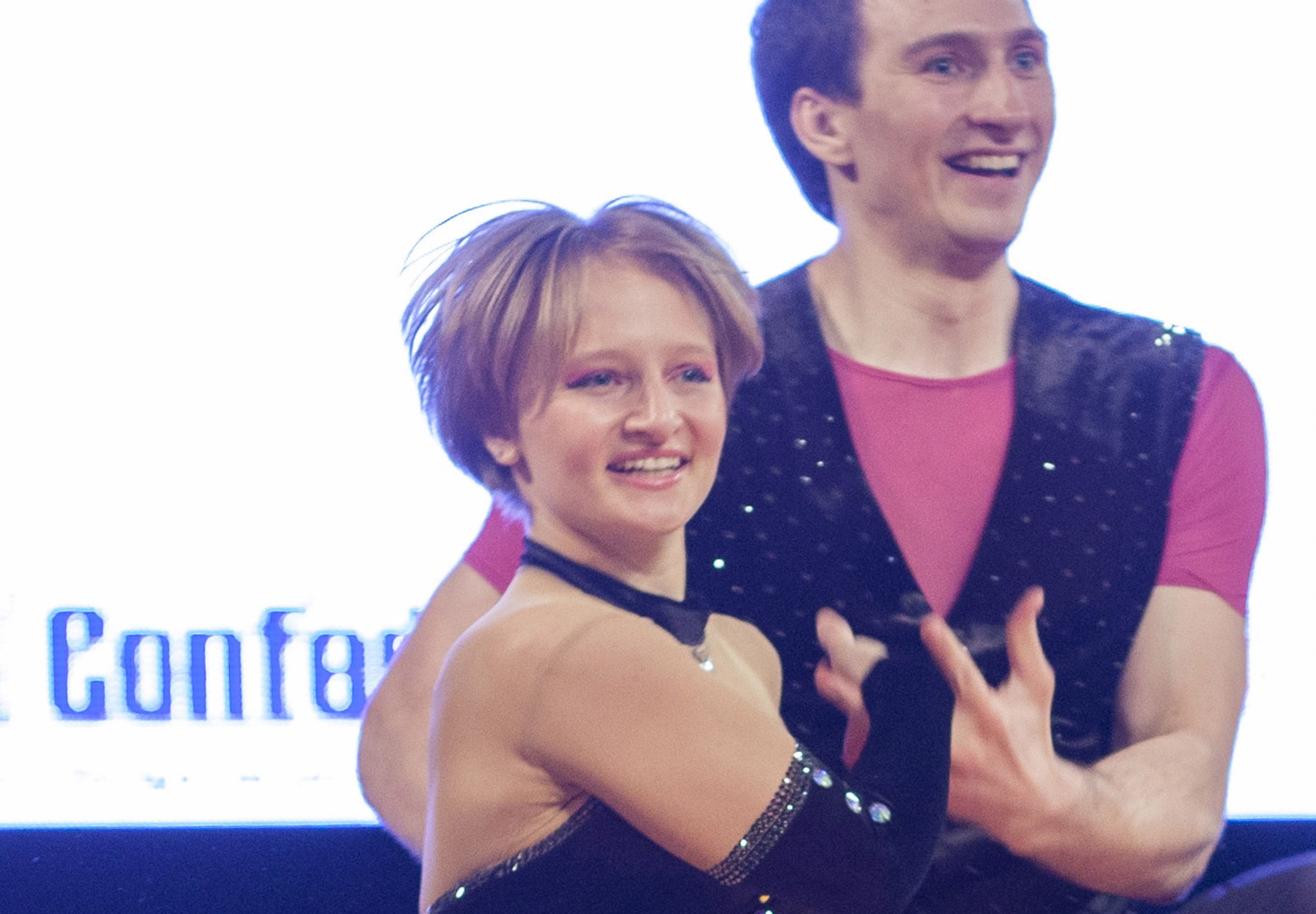 A woman believed to be one of Russian President Vladimir Putin's two daughters has taken part in the world championship in acrobatic rock 'n' roll dance in Moscow, Russian independent TV channel Dozhd has reported.
The tournament took place at the weekend with representatives of 22 countries taking part, including Russian competitor Ekaterina Tikhonova and her partner Dmitry Alekseyev.
According to Reuters and Russian business channel RBC, Tikhonova may be the alter-ego of Putin's younger daughter Ekaterina, who has not been seen in public since she was a child when her father first came to power 16 years ago. The Kremlin refuses to confirm or deny the identity of his two daughters; Putin said in December 2015 that he would not discuss his family life since his children have no plans to be involved in politics.
Tikhonova and her partner reached the semi-finals but fell short of the winner's and runner's-up places; the tournament was won by Polish couple Jacek Tarczylo and Anna Miadzielec.
Tikhonova is an avid competitor in rock 'n' roll dance, having competed in the discipline previously in 2013. Tikhonova's husband, Kirill Shamalov, was ranked as a member of one of Russia's wealthiest families by Forbes Russia magazine in August. Russian opposition leader Alexey Navalny accused Putin of breaking the law by commissioning work from Shamalov's holding using state funds, without declaring he was family. The case was thrown out as the Kremlin has not confirmed the familial relation with Tikhonova.
Vladimir Putin's 'Daughter' Competes in Rock 'n' Roll Dance Tournament | World