Putin Faces Mountain of Debt as Ukraine War Puts Economy Back 25 Years
Russia's Finance Ministry said Monday the country's budget deficit surged to 1.76 trillion rubles ($24.8 billion) in January, which by one measure puts President Vladimir Putin's economy back 25 years thanks to his invasion of Ukraine.
Nearly a year into his war against the Eastern European country, Putin's economic troubles appear to be growing, according to the ministry's latest figures. The numbers mark Russia's largest budget deficit for the first month of the year since at least 1998, Bloomberg reported.
The ministry said tax revenues from oil and gas plunged 46 percent in January 2023 compared with a year ago, while there was a 59 percent increase in federal budget expenditures due to the ongoing war.
The ministry also said the drop in energy revenues was due to decreased gas exports and the "decreased representativeness" of monthly price assessments from the West that left Russia with no choice but to sell its oil at lower prices.
Russia was hit with a wave of sanctions by the international community in response to the invasion of Ukraine on February 24, 2022. While the sanctions are taking a toll on Russia, the economy has been kept afloat partly because of higher prices for its main exports, gas and oil.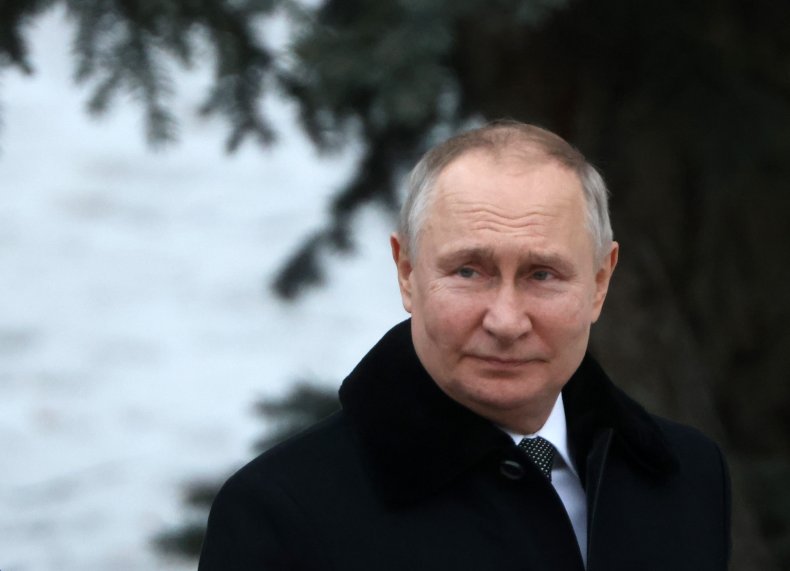 This past December, a price cap on seaborne Russian oil was implemented, preventing Western nations from paying more than $60 a barrel. The price cap was proposed by the G7 nations in September to complement an existing European Union ban on Russian crude oil imported by sea.
Treasury Secretary Janet Yellen said in December that the restriction would curb Russia's finances and "limit the revenues [Putin is] using to fund his brutal invasion."
On January 16, European Commission President Ursula von der Leyen said the West had placed "the strongest sanctions ever" on Russia, "which leave the Russian economy facing a decade of regression and its industry starved of any modern and critical technologies."
"There will be no impunity for these Russian crimes," she continued. "And there will be no letup in our steadfast help for Ukraine and in preparing for the long-term efforts of reconstruction."
Von der Leyen also said Europe has "overcome this dangerous dependency" on Russian fossil fuels in less than a year.
Putin has ordered his government to draft a new plan for calculating the price of Russian oil by March 1.
The Russian government is also working on new approaches "to shift to alternative price indicators for tax purposes," according to the Finance Ministry. This is because "the representativeness of Urals quotations as an objective price indicator of export prices for Russian oil" has decreased, the ministry said.
The ministry's announcement comes just weeks after Putin boasted about Russian gas profits during a meeting on economic issues.
On January 17, he said at a video conference at the Novo-Ogaryovo state residence outside Moscow that gas companies managed to make "good profits" because world gas prices have surged due to Western sanctions.
"The production of natural gas decreased by 11.8 percent," Putin said. "Meanwhile, I should note that global gas prices rose substantially, as you know, due to the actions of Western countries, and as a result, Russian gas producers and exporters earned a good profit over the past two years."
Russian gas companies have "significantly increased payments to the country's budget system," he said.
Do you have a tip on a world news story that Newsweek should be covering? Do you have a question about the Russia-Ukraine war? Let us know via worldnews@newsweek.com.