Putin Divides EU With Moscow Parade Invite, as Obama Declines and Kim Jong-un Considers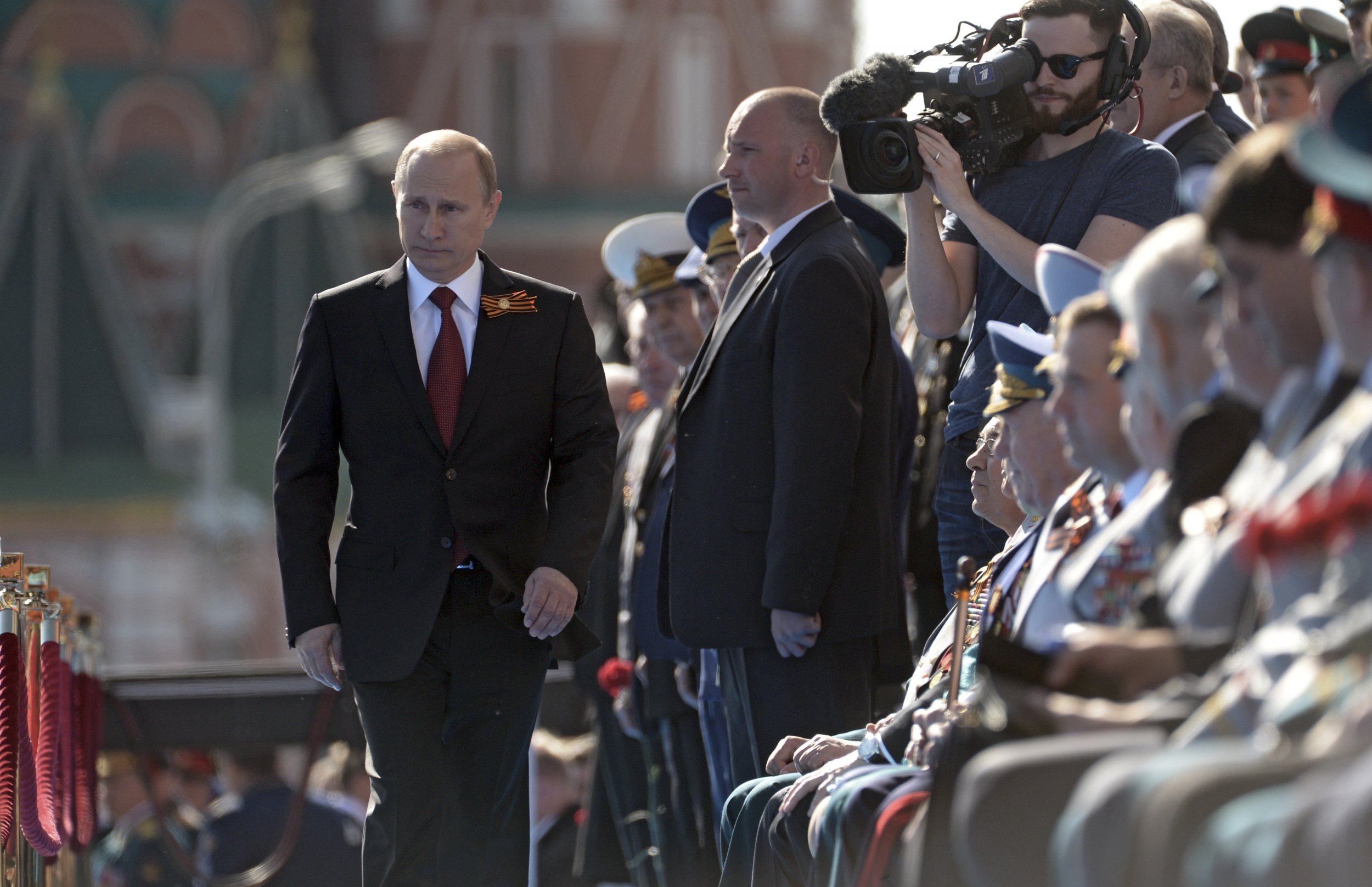 An invitation from Russian President Vladimir Putin to the 70th anniversary celebrations since allied victory over Nazi Germany has ignited controversy among European leaders, as Latvia's Foreign Minister Edgars Rinkevics called on EU members to take a collective decision on whether countries would abstain from attending on Monday.
"At the moment, I would really like to see the EU take a joint position. Before any decisions are made, the EU ought to discuss this matter," Rinkevics told Latvia's news programme 900 Sekkundes.
He refused to answer whether Latvia's President Andris Berzins would attend the commemoration, after Russia reported that both US President Barack Obama and Lithuanian President Dalia Grybauskaite had declined to attend last month as the Ukrainian crisis has thrown relations between Russia and the West and Russia into a steep decline.
The event, called Victory Day in Russia, is the annual commemoration of the end of WWII on the 9 May and has been marked by an enormous military parade in the Russian capital of Moscow ever since Soviet times. During the 60th anniversary in 2005 Putin welcomed US President George Bush and Japanese prime minister Junichiro Koizumi as guests of honour at the parade.
Last year foreign troops from the UK, France and U.S. joined Russian servicemen in the march on the Red Square for the first time ever. However with relations strained by Moscow's support for pro-Russian separatists in Ukraine's east since early last year, the upcoming date will be markedly different as leaders have already begun ruling themselves out of participating.
While, according to Putin's aide Yury Ushakov, invitations have been extended to the leaders of the U.S., UK and France, as well as former communist republics, political alliance as opposed to commemorating the historic defeat of the Nazis seems to be the determining factor behind this year's attendance.
"Naturally, all countries which participated in the anti-Hitler coalition are invited, it is clear which these countries are. In addition our closest allies as well as our partners, the largest and most influential, including the BRICS states [the group of emerging economies consisting of Brazil, India, China, South Africa and Russia]," Ushakov said.
"I note that several countries gave an immediate response, some others are considering an invitation, but this is all right, because there is much time before festivities," Ushakov added.
French President Francois Hollande is yet to give his public response to the invitation, while Downing Street did not comment on whether British prime minister David Cameron was planning on attending the Moscow parade, although his decision could be a moot point should his party lose the parliamentary election held two days prior on the 7 of May.
Conversely, despite his country not participating in the "anti-Hitler coalition" in 1945, North Korea's Supreme Leader Kim Jong-un has been invited to Moscow on 9 May, as confirmed both by Ushakov and Putin's spokesperson Dmitriy Peskov.
"The first signals from Pyongyang are that the North Korean leader plans to come to Moscow and attend celebrations," Ushakov told Russian state news agency Itar-Tass.
According to Russian Ministry of Defence and Armed Forces sources, the 70th anniversary festivities of Victory Day will be the largest yet with over 14,000 servicemen expected to march in Moscow alone, while some parts of Russia such as the Rostov region, have been preparing for their own offshoot commemorations for over two years.